"President Ilham Aliyev's meeting with his Russian counterpart Vladimir Putin during his working visit to Russia was very productive. The sides exchanged views on bilateral relations and regional issues," Political scientist Elman Nasirov, a member of the Milli Majlis Committee for International Relations and Inter-Parliamentary Connexions, told Report.
The meeting focused on the current state and prospects of economic relations between the two countries, the fight against pandemics, and cooperation: "One of the topics addressed on the visit's agenda was the post-war realities and the common position of the parties in this context. The meeting discussed the formation of an atmosphere of cooperation in the region, the establishment of cooperation between Armenia and Azerbaijan, and the restoration of communications in this regard."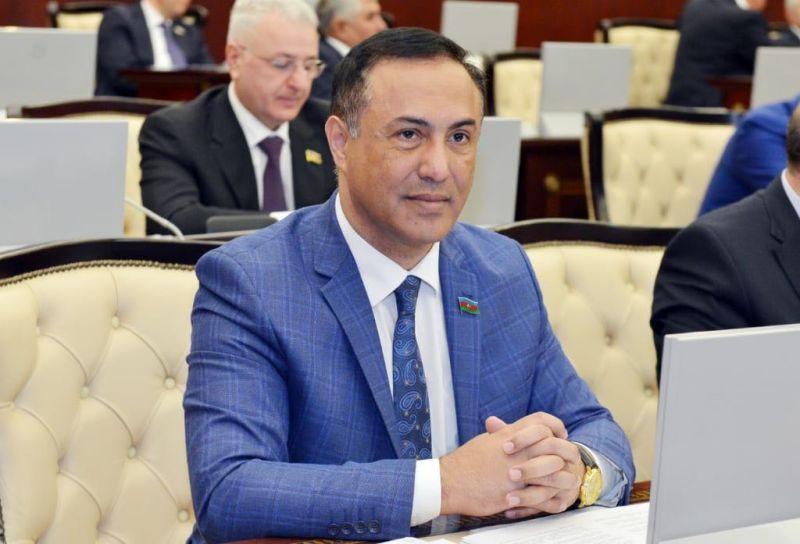 Nasirov said that the meeting confirmed the fact that both sides took the same approach to the opening of the Zangezur corridor:
"Of course, not only Russia but also Iran, Turkey, and Georgia support us in this matter. In this situation, everything depends on the behavior of Armenia. Because the opening of the Zangezur Corridor is vitally important for Armenia itself. This means its release from the blockade, as well as the opening of railway and automobile lines with Iran and Russia through the territory of Azerbaijan. It has become an essential issue for Armenia. I think that one of the issues raised by the Azerbaijani side in the negotiation process is the signing of a peace agreement between Armenia and Azerbaijan. President Ilham Aliyev has repeatedly stated that we are ready to sign a peace agreement. However, we do not see a positive step from Armenia in this direction."
"During the meeting, the Russian President stressed the importance of both sides' readiness to compromise after the war. Azerbaijan can make concessions on one issue. Based on the principles of humanism, our country has repeatedly handed over Armenian saboteurs to the government. Azerbaijan can take the following steps in this direction. That is, everything depends on Armenia's further behavior. Vladimir Putin noted that the Azerbaijani side is ready for cooperation, and the other side should take similar steps. In this context, the documents of November 10 and January 11 must be fully implemented," the MP noted.