"The Non-Aligned Movement is the second largest organization after the UN. Over 55% of the world's population are citizens of the member nations of this movement. After joining the organization, Azerbaijan actively participates in its work. Azerbaijan's chairmanship in the Non-Aligned Movement has further strengthened the activities of the organization," MP Fatma Yildirim told Report.
The MP noted that President Ilham Aliyev, speaking in a video format at a high-level meeting of the Non-Aligned Movement, touched upon a number of important points: "President Ilham Aliyev said from another influential international rostrum that the Nagorno-Karabakh conflict is a thing of the past. Membership and chairmanship in the Non-Aligned Movement provided Azerbaijan with strong international support in the fight against the Armenian aggression. The position of our country in connection with the past conflict is confirmed in the documents of the organization."
In her opinion, during the Patriotic War, strong political solidarity and support of the members of the Non-Aligned Movement was felt.
"So, during the discussions in the UN Security Council in connection with the Armenian-Azerbaijani conflict, the member states of the Non-Aligned Movement, as well as the Security Council, in order to support Azerbaijan, insisted on including in the draft document a reference to Security Council Resolutions No. 822, 853, 874, 884, adopted in 1993. As a result, the co-chairing countries of the OSCE Minsk Group, which are permanent members of the Security Council, were forced to withdraw their draft statement."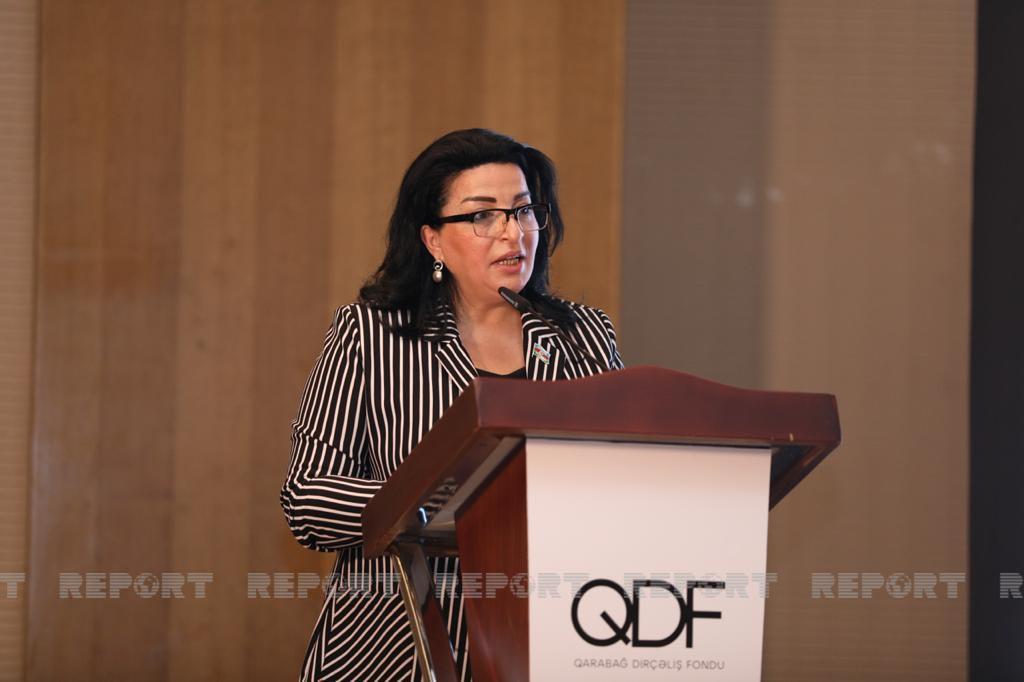 Fatma Yildirim
Fatma Yildirim noted that Azerbaijan is successfully fulfilling the tasks entrusted on it as the chairman of the Non-Aligned Movement.
"At the initiative of Azerbaijani President Ilham Aliyev, a summit of the Non-Aligned Movement dedicated to combating the COVID-19 pandemic was held, a special UN session was convened. In general, during the presidency of Azerbaijan, the authority of the Non-Aligned Movement is increased by joint efforts, its role in the international arena is strengthened. Ties of friendship, solidarity and mutual support are of particular importance.
To provide assistance to the member countries of the Non-Aligned Movement in need of the greatest support in the fight against the pandemic, Azerbaijan additionally allocated 5 million dollars to the World Health Organization. These funds were directed to countries in Africa, Asia and Latin America. All this embodies the humanism of our country and personally of President Ilham Aliyev.
Thus, during its chairmanship, Azerbaijan contributed to the further strengthening of the movement internationally, important steps were taken to establish cooperation with other organizations. The decision of the members of the movement to extend Azerbaijan's chairmanship for another year is an objective and high assessment of Azerbaijan's chairmanship, based on justice and international law. Azerbaijan, in turn, highly appreciates this trust and successfully continues its chairmanship in the organization."