The United Nations Office in Baku and ADA University organised an event inaugurating in Azerbaijan the UN75 initiative – the biggest global conversation on the world's future. The event brought together some 80 government officials, diplomats, representatives of civil society and youth organisations, as well as academia and the media, Report informs.
The UN75 dialogues together with a 'One-minute Survey' will generate compelling data to inform national and international policies and debate. These views and ideas will be presented to world leaders and senior UN officials on 21 September 2020, at a high-level event to mark the 75th anniversary.
"The UN75 is going to be a lot more than a birthday celebration. It will be a year of listening and engaging with you on the various strategies and proposals you may have to ensure the United Nations is able to deliver better on the promise of a world free from fear and conflict," said Mr Ghulam Isaczai, UN Resident Coordinator in Azerbaijan.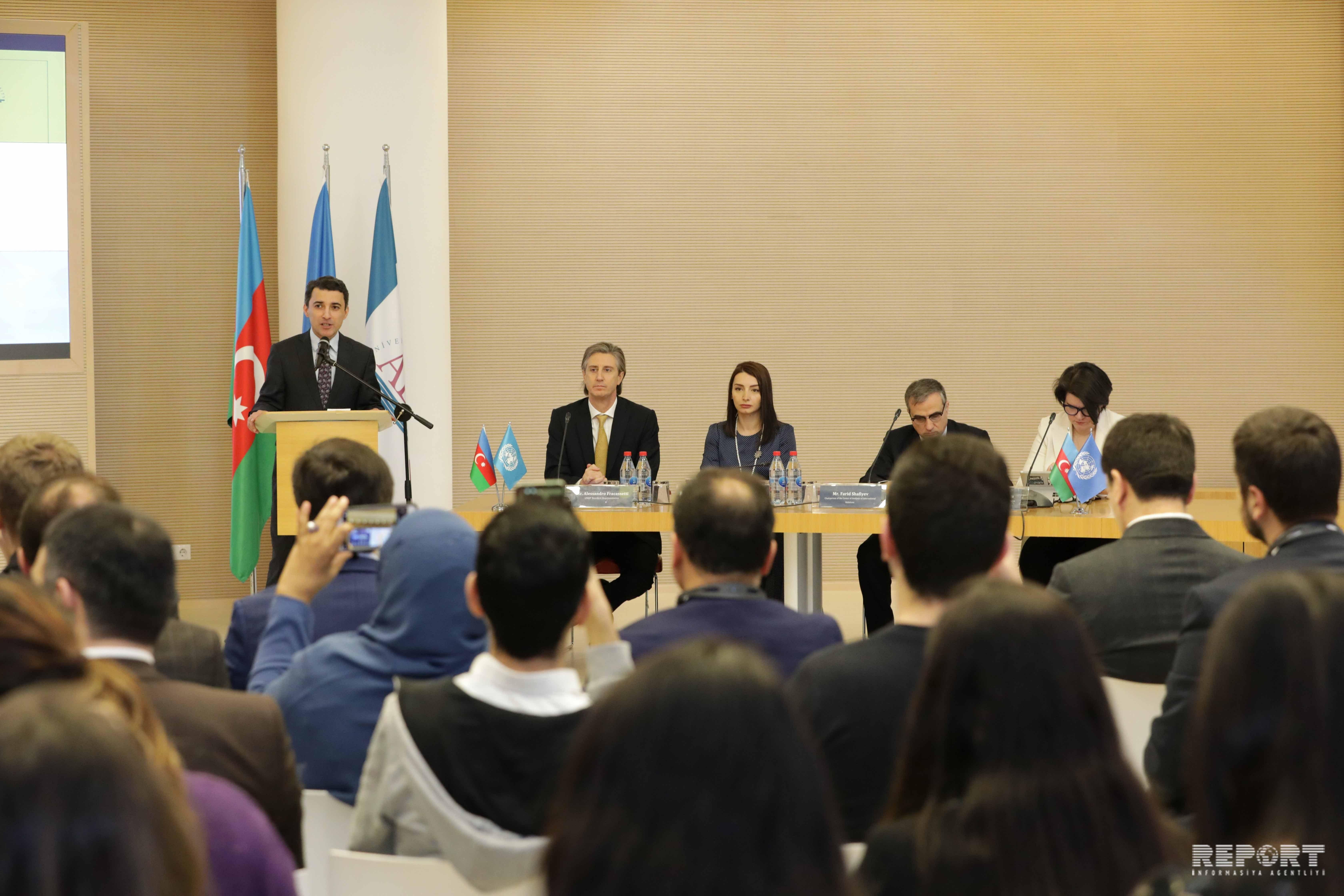 "The ADA University is pleased to host the launch of the UN75 dialogues in Azerbaijan. I believe that these dialogues will provide the opportunity to share our national perspectives to an international audience, as well as to discuss the future of international cooperation and multilateralism," said Mr Fariz Ismayilzade, Executive Vice-Rector of ADA University.
During the panel discussions, the participants exchanged views on three key questions that the UN75 will ask throughout the year: "What kind of future do we want to create?"; "Are we on track?"; and "What action is needed to close the gap?". They also discussed the role and responsibilities of governments, businesses and civil society organisations in building better world for future generations.
Through these conversations, the UN aims to build a global vision of 2045 – its centenary, increase understanding of the threats to that future, and support enhanced international cooperation to realise that vision.