The State Oil Company of Azerbaijan (SOCAR) continues to work on launching the eponymous support block and its installation in the field within the Karabakh project.
According to Report, on August 10 this year, with President of the Republic of Azerbaijan Ilham Aliyev's participation, the Karabakh project's maritime operations were started.
These actions are carried out simultaneously by several large companies and organizations. They include SOCAR's Oil and Gas Research Project Institute, responsible for engineering reports, development and calculation of parameters, Neftgaztikinti Trust, for transporting and installing the support block to the sea, BOS Shelf, which developed the Karabakh support block, and offshore operations, ASCO, the company that provides the fleet, Global Maritime, which monitors the marine's conformity and the necessary equipment to international standards and is also responsible for their certification, and QAS - i.e., Karabakh Operating Company, the direct customer of the project.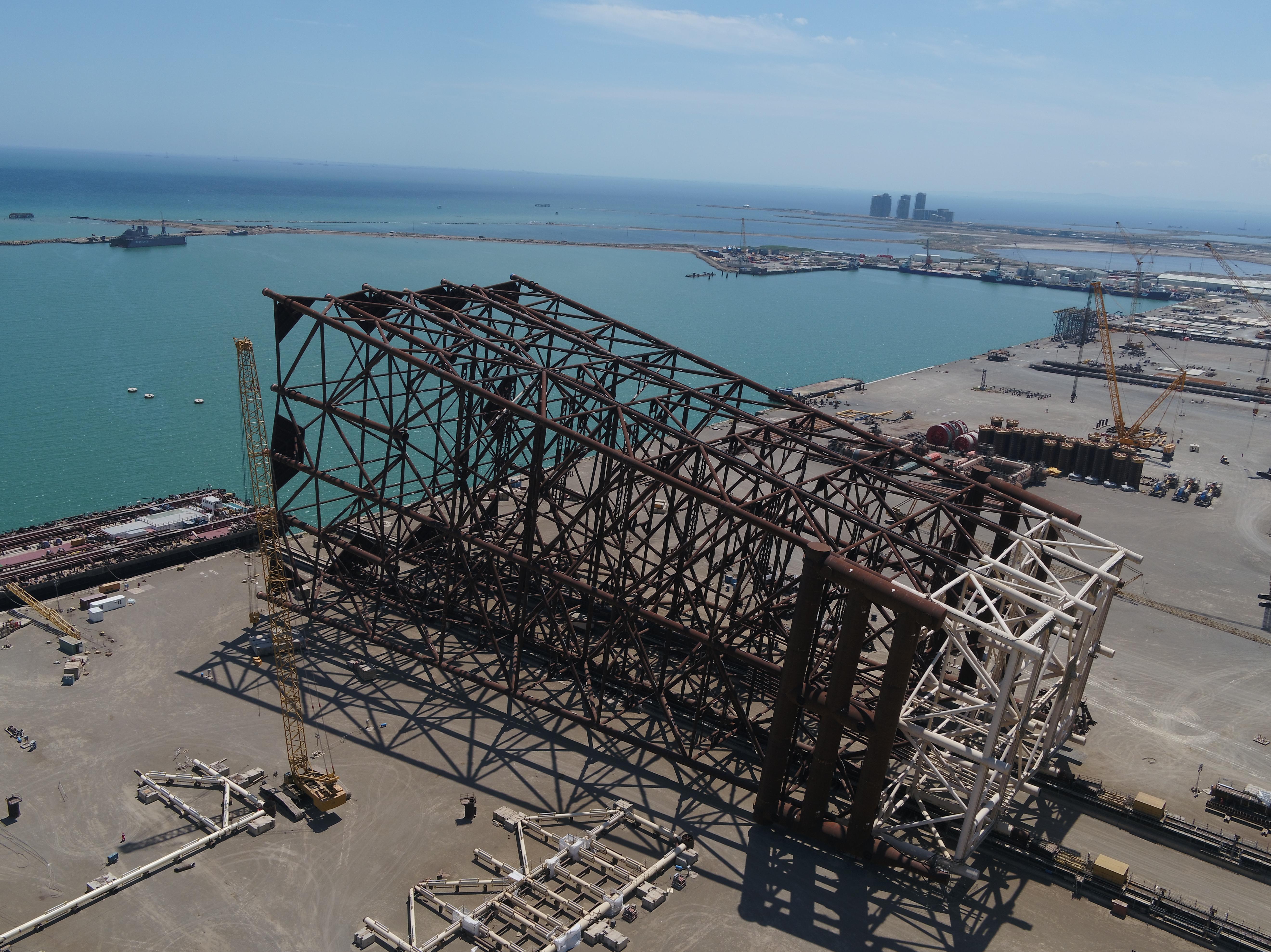 A fleet of 26 ships, including the Azerbaijan Crane Ship (DBA) and the STB1 barge, will be involved in the program.
The Karabakh support block's preparation, the largest underwater block in the history of oil and gas operations in the Caspian Sea, lasted for two years and was completed in August 2020. The structure, 187 meters high and weighing 16,302 tons, will be installed at a depth of 182 meters in the Karabakh offshore field. During the project, the BOS Shelf achieved 3.2 million safe staff-hours in full compliance with health, safety, and environmental regulations. 95% of the human resources in the plan were local staff.