It is long to list all the degrees of Azerbaijani native Mesut Ashina. Let's name the main ones. He is a professor of neurology at the Danish National Hospital and the University of Copenhagen. He is head of the International Headache Society and Director of the Migraine Research Foundation. Ashina is considered one of the top ten migraine experts in the world. Recently, another good news has come: Mesut Ashina has become one of the three winners of the international prize of the Turkish Academy of Sciences - TUBA. Mesut Ashina spoke about his path to science, about his attitude to prizes and awards, about the inseparability of ties with his homeland in an interview with Report agency.
- Congratulations on the next award - the international award of the Turkish Academy of Sciences - TUBA in the field of healthcare and life. What is the significance of prizes and awards for you, especially since, frankly speaking, you have a lot of them?
- Naturally, any prize or award is an assessment of work, which usually comes with age, since the process of achieving something in science takes time. We do research, publish articles, make discoveries. And so, I jokingly say to my graduate students, by my age you begin to receive prizes and awards, and this is very nice.
But I would like to emphasize that this is not only an assessment of my work. This is the success of my entire team, everyone who works with me. They set up experiments, conducted research, carried out colossal work. That was definitely under my direction. But these are not just performers who blindly follow directions. They are creative people who, with their questions, improvisations and their own searches motivated me to go forward. So, this is a common reward. It is a great honor for me to receive such an assessment from the Turkish Academy of Sciences, which awards the prize to international researchers in various fields, including medicine, neurology.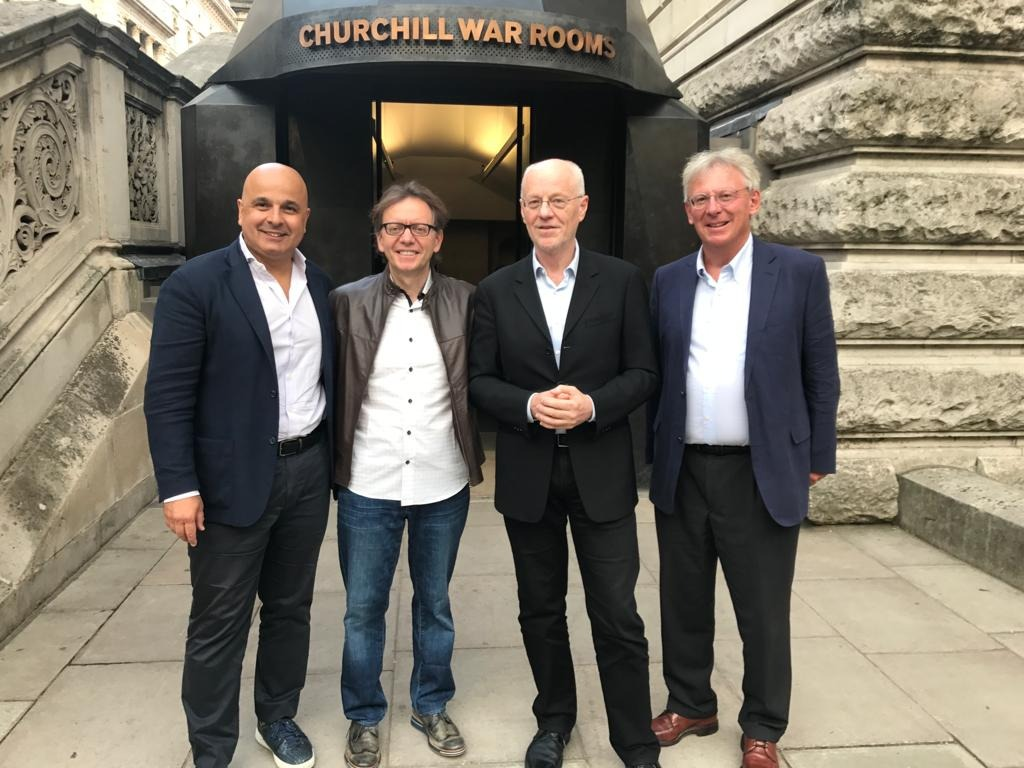 - Tell us a little about your team, which you value so highly.
- These are my graduate students, 10-12 people, with whom I work on a three-year program. There are about 50 of us in total. These are post-doctoral students, those who have chosen an academic path. They are like a link between me and the graduate students. The team, I can tell you, is multi-ethnic - from Italy, Greece, Mexico. Working with them is very interesting because they are smart and different, and that also motivates me. Thanks to this, the team has an atmosphere of constant search and movement. It is very interesting for me to work with these talented young people with a focus on science. As a result of such a union, a team is created that will exist and solve scientific problems even when, say, I retire. It is very important to preserve continuity, consistency in scientific research so that scientific teams do not disintegrate.
- Is there anyone from our country?
- There are several people from Azerbaijan who work as assistants for me. But mostly Azerbaijanis here are doctors of various specialties, not so much as, say, in Germany, but they work successfully.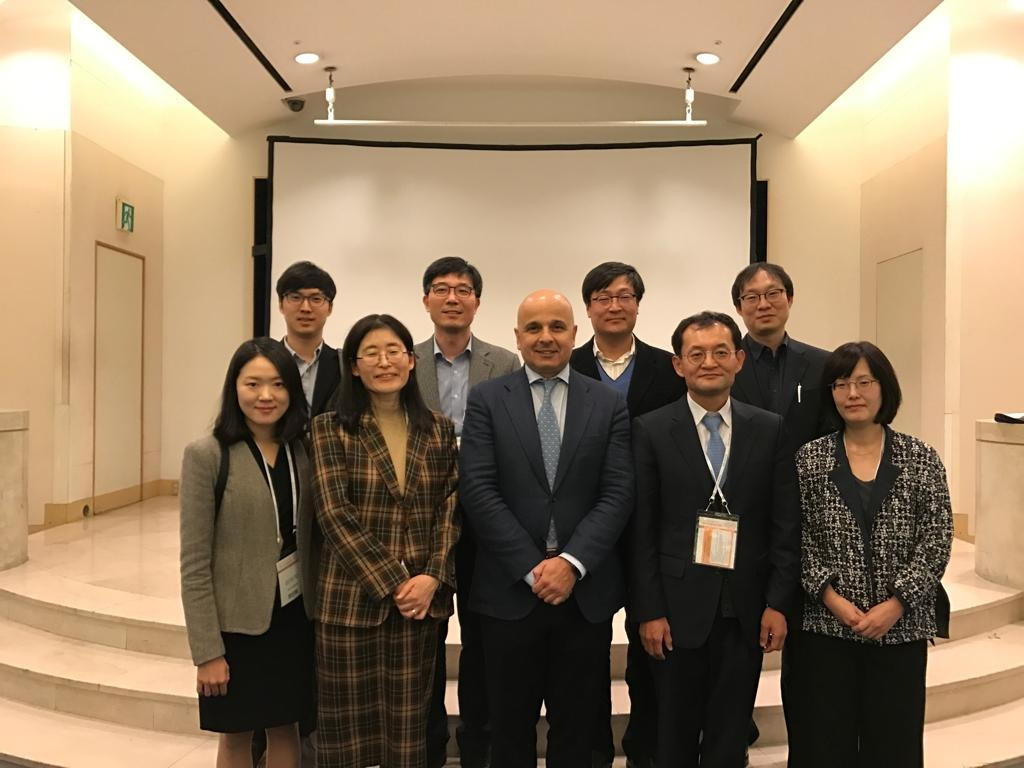 - When will the award ceremony take place in Ankara?
- It is scheduled for December 28. But, unfortunately, due to the stricter restrictions related to the pandemic, especially with regard to doctors, I won't be able to go to the presentation. I have already informed Turkey about this and said that as soon as there is an opportunity, I will be happy not only to come but also to speak in front of my colleagues, to share my experience. They reacted with understanding to the situation.
- Having made such a brilliant career, having received professional and public recognition, can you say what lies at the heart of success - is it just abilities or something else? I think it will be interesting for those who are just starting their career in science.
- Abilities are needed a priori. But apart from them, I think two factors are important. The first is work, discipline. The second factor is the ability to focus so as not to become an amateur. Choosing the right socially significant goal, necessary for people, and achieving it, which leads to the improvement of you as a professional. And there is also a third factor - luck. If the goal, direction, the leader is correctly chosen, then the chances of success increase. This is what I mean when I talk about luck.
I have always dreamed of an academic career in order to work where one can not only be a clinician, but also engage in scientific research, understand the mechanism of the disease, and make discoveries that improve the patient's quality of life. Already while studying at the medical institute, I was interested in neurology. I loved the study of the brain, the most unexplored organ in the human body. Therefore, when I came to Denmark, I knew that I would be studying neurology. But it was difficult to implement the plan, because, firstly, it was necessary to learn the language, and, secondly, there was very strong competition in this area of ​​medicine. But I did it. Denmark is a wonderful country, here all the conditions for self-realization were created for me, and I am very grateful to the country for that.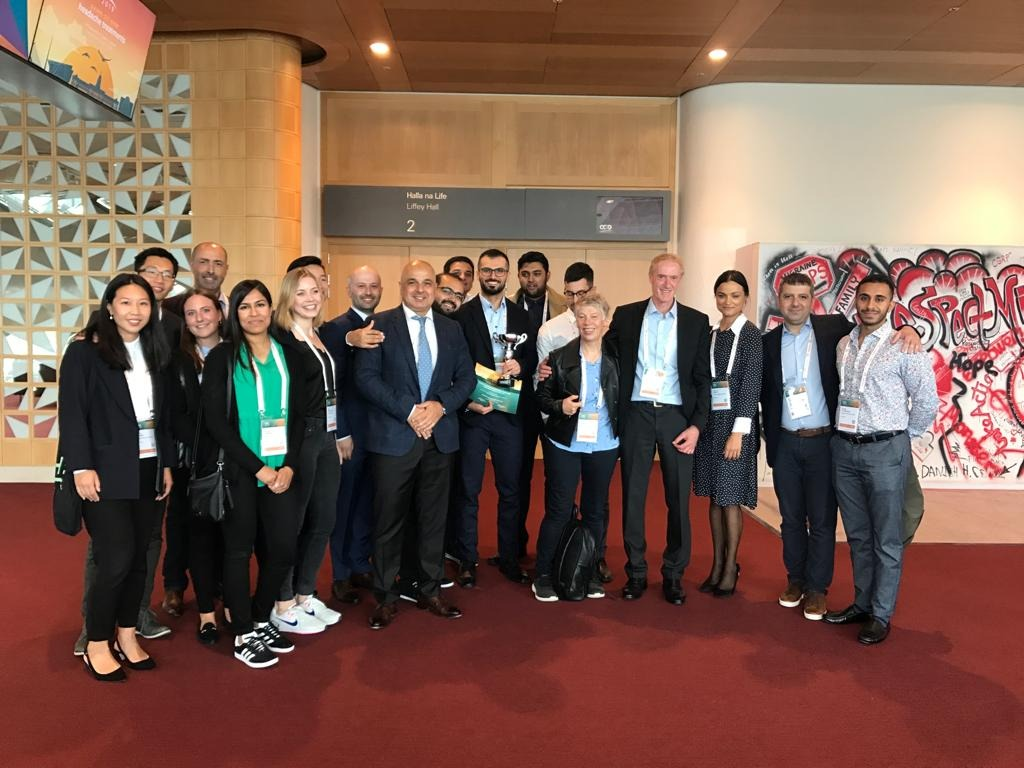 - Despite almost three decades away from your homeland, you, one of its most worthy sons, do not lose touch with your homeland. And your participation in the work of the YASAT Foundation is proof of this. What is behind the word Azerbaijan for you, or have such concepts as 'historical homeland' become obsolete in the era of globalization?
- No, let me disagree. I don't think that these concepts have outlived their usefulness. Yes, we live in a global world, I can easily move to work in the US or to some other country. But no matter how we move, no matter what we do, one can still feel their roots. Believe me, the country in which you were born is of great importance for self-realization. It's kind of extra motivation. In general, in the global world, everything rests on the problem of identification. People who have self-identification, who don't lose it, are stronger when they find themselves in another society. You shouldn't be ashamed of the fact that you came from another country, you should be proud of your past. The place on earth where you were born, where your ancestors are buried, where you studied, made friends, fell in love for the first time, it all matters. Therefore, the connection with the historical homeland is very important. Whatever success you have achieved, you must, first of all, share your experience, accumulated knowledge with your compatriots in your homeland. There are a lot of smart, talented young people in Azerbaijan, and they must be helped to realize themselves - through speaking at conferences, seminars, in communication. I am not only a doctor but also a teacher. Helping compatriots find their way in life, in this way I pay back my debt to the homeland where I grew up, took the first steps in acquiring a profession, where I had mentors, thanks to whom my character and my professional interests were formed.
Therefore, it is a great honor for me to be included in the board of trustees of the YASAT Foundation. As you know, the activities of the fund are aimed at providing assistance to the wounded during the second Karabakh war, to the families of martyrs who need qualified psychological support, to provide medical assistance outside Azerbaijan, if this is not possible in the country. Therefore, I was also glad that I, as a doctor, can contribute to helping these people.
The foundation has interesting initiatives and programs. For example, the media covered the successful work of Israeli ophthalmologists who were invited on the initiative of the YASAT Foundation. In August of this year, together with my younger brother, Associate Professor of the Department of Neurology at Harvard University, Sait Ashina, I held consultations for disabled people of the Karabakh war, who, as a result of closed and open head injuries, experienced severe headaches. We have outlined a treatment plan, made appointments with these patients in order to improve their quality of life.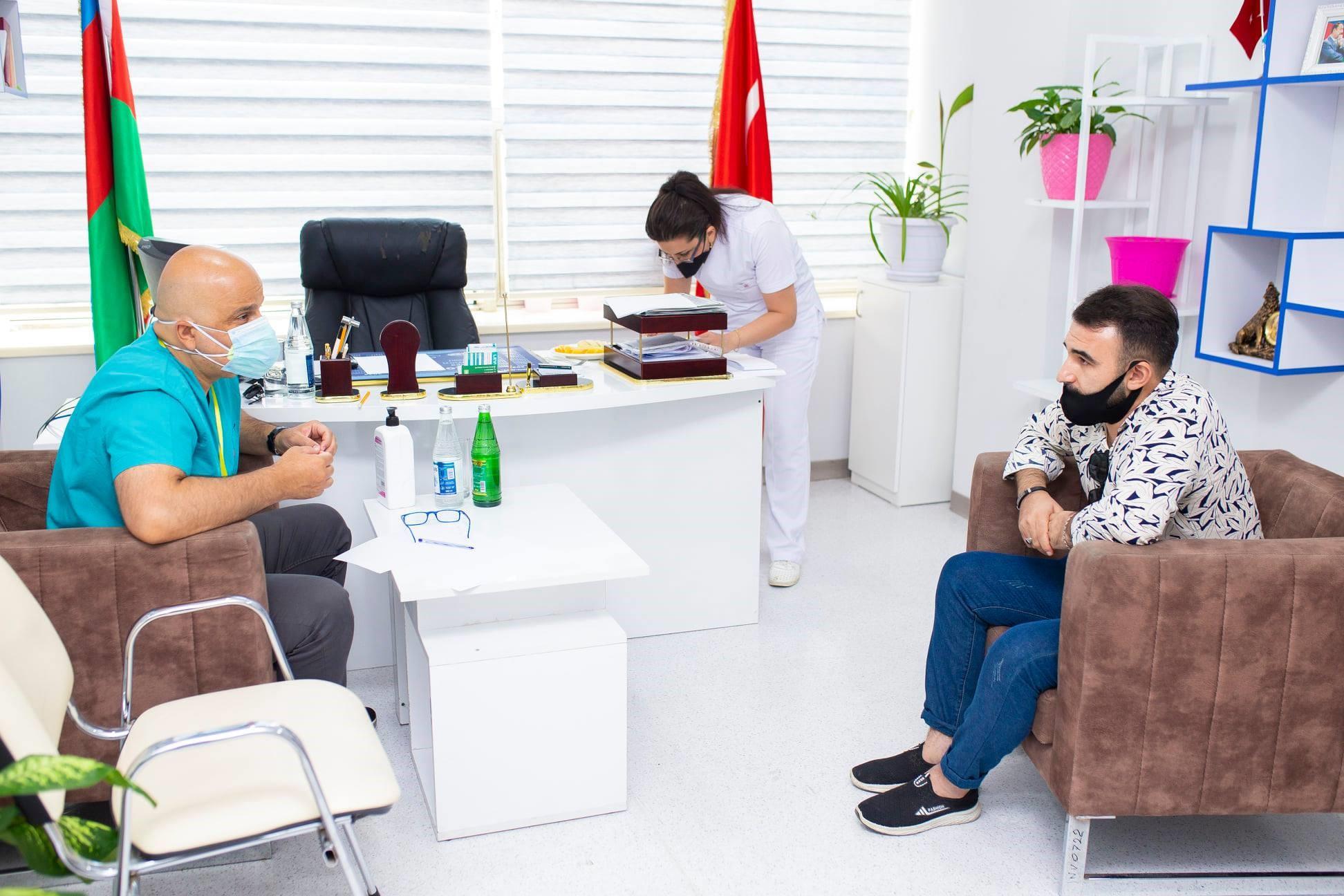 - Do you agree that the liberation of the lands occupied by Armenia by the Azerbaijani army changed not only the geopolitical situation in the region but also every Azerbaijani? How do you see the future?
- The victory in the Patriotic War certainly changed the situation in Azerbaijani society. Everyone, not only those expelled from Karabakh and deprived of their homes, experienced depression after the loss of a significant part of their homeland. Therefore, the liberation of the Azerbaijani lands, the possibility of the return of a huge mass of people to their small homeland could not but affect every citizen of Azerbaijan. They will return, and together they will make their home even more beautiful than it was. The future, I hope and believe in this, despite all the difficulties, will bring peace to the entire South Caucasus region. Security and prosperity thanks to the unblocking of communications, the creation of a good life for everyone will be another result of the victory in the 44-day war, for which thousands of martyrs gave their lives.
Eleonora Abbasguliyeva