The number of meetings between the leaders of Azerbaijan and Armenia, held at different venues with the mediation of both the West and the East, gives hope for the advancement of the peace process between the two countries, Irish historian and political scientist Patrick Walsh told Report.
Patrick Walsh stressed that the informal meeting of Azerbaijani President Ilham Aliyev, Armenian Prime Minister Nikol Pashinyan, President of the European Council Charles Michel, German Chancellor Olaf Scholz and French President Emmanuel Macron on the sidelines of the European Political Community summit in Moldova demonstrated the desire of the parties to continue the process, after which the dates of the next meetings at different venues and in different formats were made public. In particular, another trilateral meeting is scheduled to be held next month in Brussels.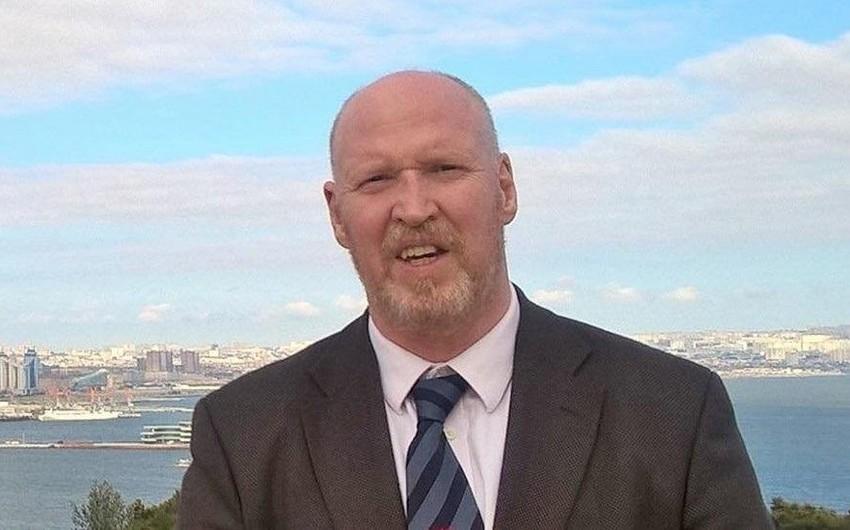 "The third Azerbaijani-Armenian meeting of the last month was held in Chisinau. In fact, the major talking point was Pashinyan's statement just prior to the event when he acknowledged, in his clearest remarks, his willingness to recognize Karabakh as a de facto as well as de jure part of Azerbaijan," he said.
"A kind of parallel process is emerging with competition between Russia and West to drive the process forward. That can only be good for the prospects of settlement in the near future," he added.