STEAM Azerbaijan Festival has kicked off, Report informs.
The opening ceremony of the festival, organized by the Azerbaijani Ministry of Education and the STEAM Azerbaijan project, is attended by Education Minister Emin Amrullayev, MPs, public figures, guests from Turkey and Israel.
Speaking at the event, Minister Emin Amrullayev said that STEAM Azerbaijan involves more than 100,000 students: "STEAM centers will be opened in 15 regions. At present, STEAM centers operate in Guba, Ganja, Salyan and Agdash districts. Starting from the next academic year, we will begin the innovative schools' project. I believe that the project will prepare the Azerbaijani youth in the best way."
The minister noted that the project is implemented thanks to the special attention and support of First Vice President Mehriban Aliyeva.
"Most of the stands set up by young people here today are related to the construction work in the liberated territories," he added.
Competitions will be held within the festival in the following categories: STEAM Open (Makerthon), Hackaton, Micro:bit, Lego Sumo senior, Lego Sumo junior, Line follower, 3D Cad, Short movie, Edu drone, Humanoid robot.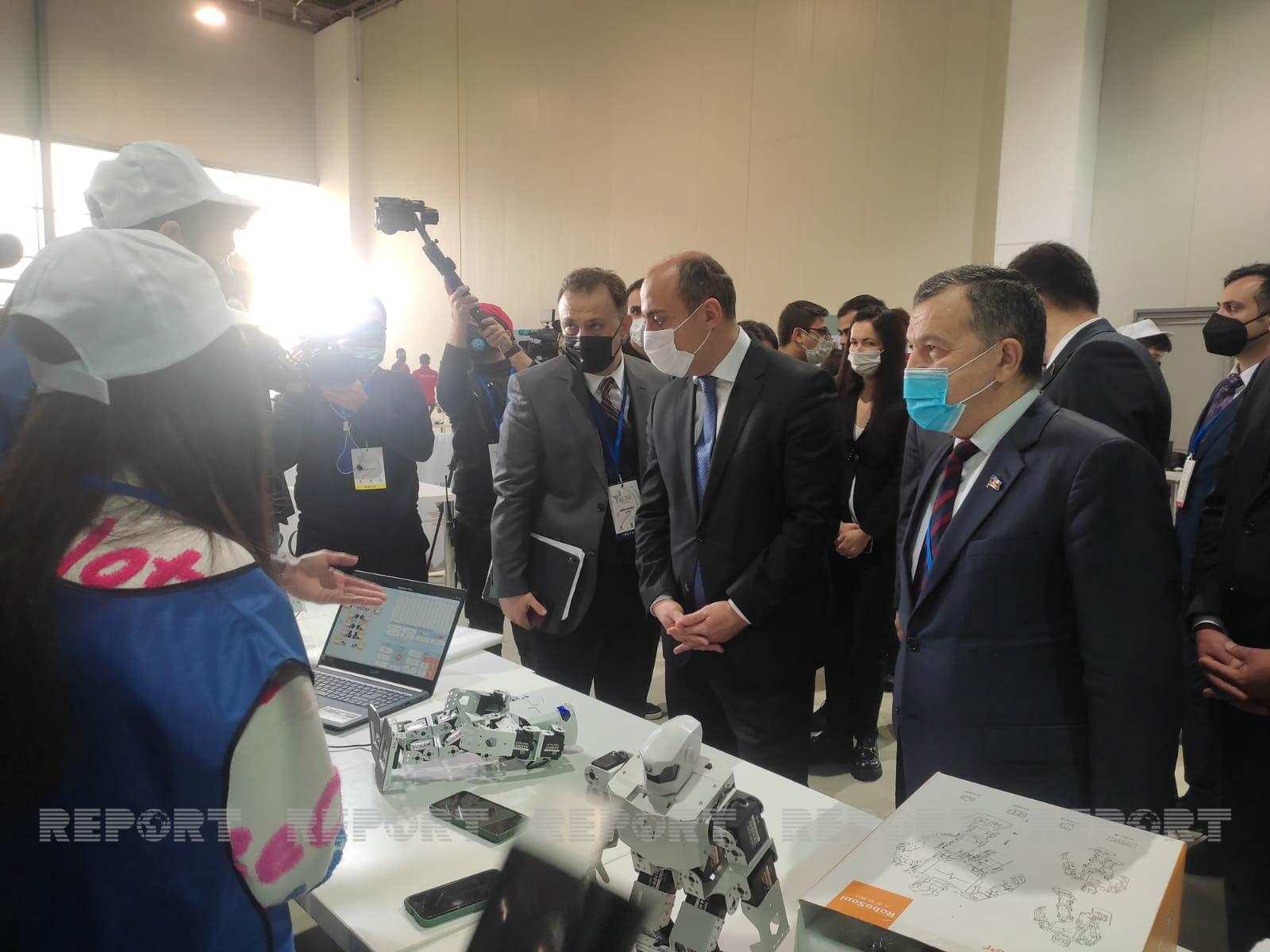 Besides, participants will get acquainted with the Escape Room for the quest technology module and will have the opportunity to become active participants in the game. The festival is attended by 374 participants from 91 teams of the regions, 518 participants from 198 teams of the capital.
Competitions are regularly held within the STEAM project to identify talented students.
The project's primary goal is to help students improve their critical, creative thinking, cooperation skills, and so on.