The visit of journalists to the Fuzuli region continues.
The construction work on the Ashagi Kondelanchay reservoir, which passes through the liberated Fuzuli, is expected to be completed by the end of this year.
Atakishi Babayev, a chief engineer of the Fuzuli Irrigation Systems Department of the Azerbaijan Amelioration and Water Management OJSC, told journalists that the total capacity of the Kondalanchay-1 reservoir, which was commissioned in 1951, is 2.1 million cubic meters: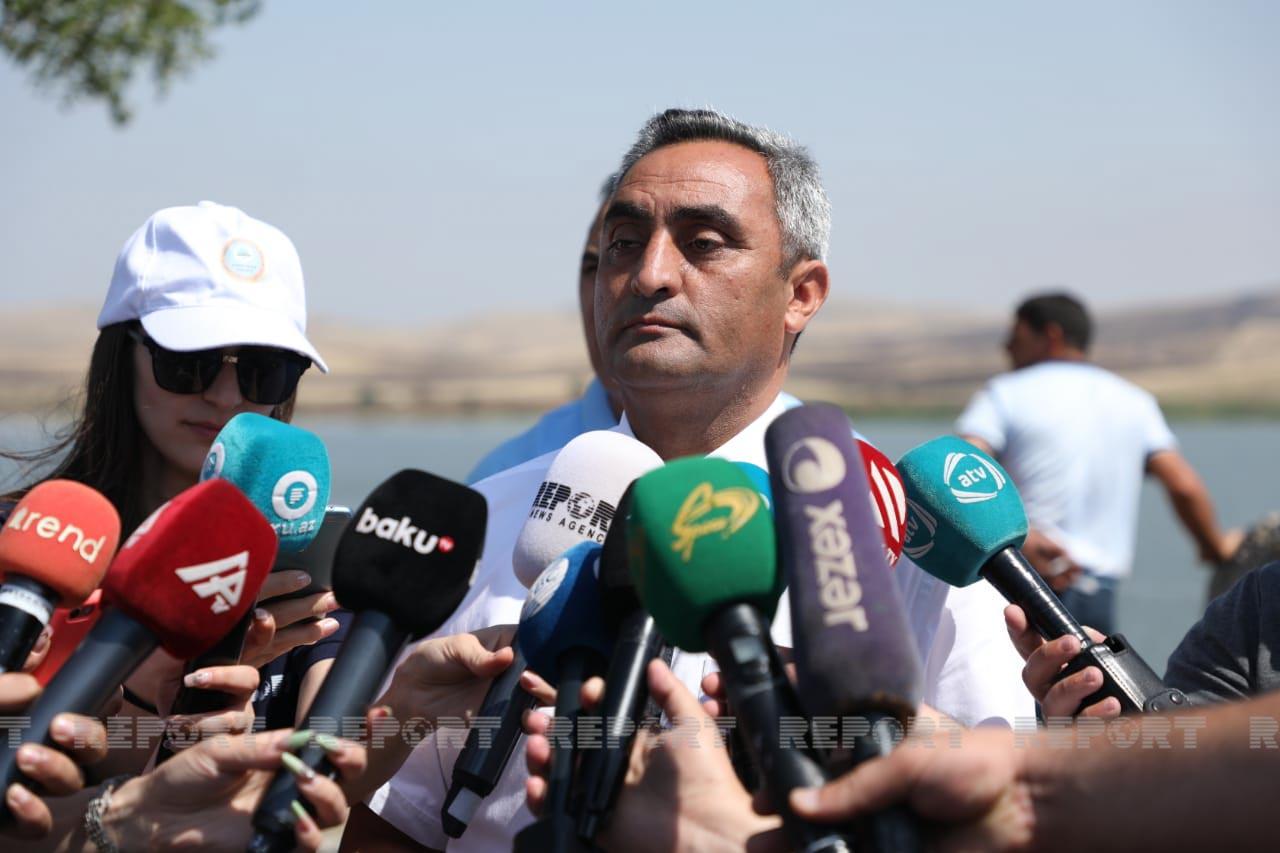 "In 1962, the Kondalanchay-2 reservoir was put into operation, which has a capacity of 2.9 million cubic meters. The total volume of the Ashagi Kondelanchay reservoir is 9.5 million cubic meters. The dam is 925 meters long and 25 meters high. The area of the mirror surface is 1.53 square kilometers."
According to A.Babayev, the source of power supply of 3 reservoirs is Kondalanchay: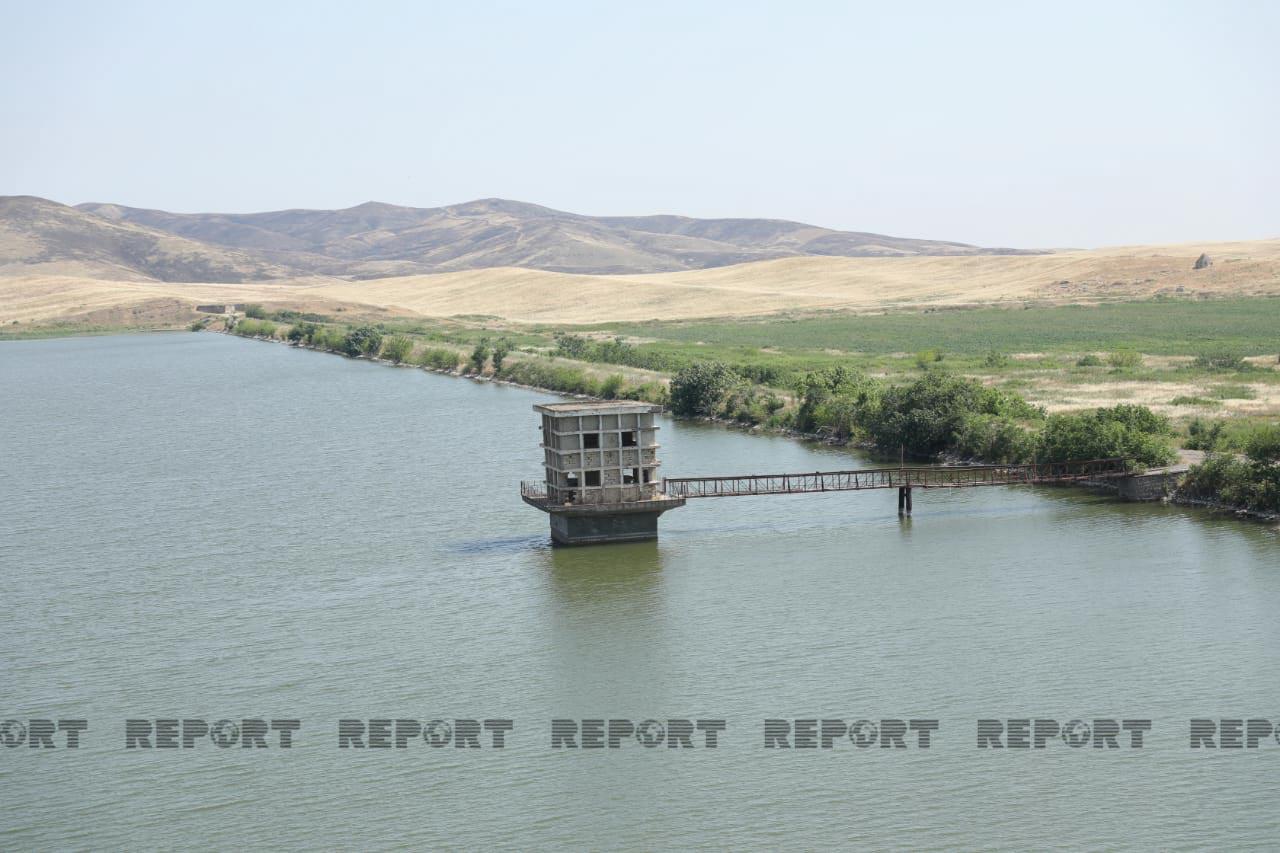 "The Ashagi Kondalanchay reservoir was built on the Guruchay River, which runs seasonally through Fuzuli, parallel to the Kondalanchay as an additional nutrient source. This hydro junction with a capacity of 20 cubic meters per second was constructed here and also used as a source of nourishment for the Ashagi Kondalanchay reservoir.
"The total capacity of 3 reservoirs is 15.5 million cubic meters. Thus, it is possible to irrigate 6,200 hectares of arable land. Currently, the mined areas that impede the repair work have been completely cleared. The assessment work has also been completed. The reservoir will be fully operational by the end of this year."
10:12
A group of journalists and representatives of the Media Development Agency, AZAL, State Agency of Azerbaijan Automobile Roads (AAYDA), Azerenergy OJSC, and Azerbaijan Amelioration and Water Management OJSC have started a visit to Fuzuli today.
According to Report, during the visit, the journalists will get acquainted with the Ashagi Kondalanchay reservoir, the newly built Fuzuli substation, the bridge under construction on the Victory road in the Khojavand region, and the progress of building work at Fuzuli International Airport.