"April 15 is the World Culture Day. Azerbaijani culture, which is considered one of the most valuable pearls of world culture, has not been left out of these processes. The people of Azerbaijan have very ancient and historical traditions, as well as cultural heritage with ancient historical roots," MP Ramil Hasan told Report.
He stressed that the Heydar Aliyev Foundation is implementing very successful steps and projects in foreign policy in the field of integration of the existing cultural heritage into the world cultural heritage, comprehensive promotion of Azerbaijani culture, and promotion of the cultural heritage of our state:
"The Armenian state, which pursued a policy of destruction, aggression, and vandalism against Azerbaijan, its terrorist and bandit state institutions are remembered in our memory as an occupier state that committed genocide and murders against our people. Simultaneously, the atrocities we witnessed after the liberation of Karabakh from the clutches of the enemy are engraved in our minds and brains as a clear example of how much damage Armenia has done to Azerbaijani culture, history, and existence.
"The policy of vandalism against Azerbaijan - the destruction of our cultural monuments, the devastation of our mosques, churches, historical monuments, keeping animals in our mosques, as noted by President Ilham Aliyev, and the inhuman atrocities against Christian and Muslim monuments of our history speaks of the nature of the Armenian state. An important part of the steps taken by Azerbaijan in foreign policy today is the promotion of our culture and the broader dissemination of the pearl to the world community. Another process is to expose Armenia's policy of vandalism. One of the most critical tasks is to force them to pay compensation for this policy of vandalism against all destroyed cultural and historical monuments of Azerbaijan."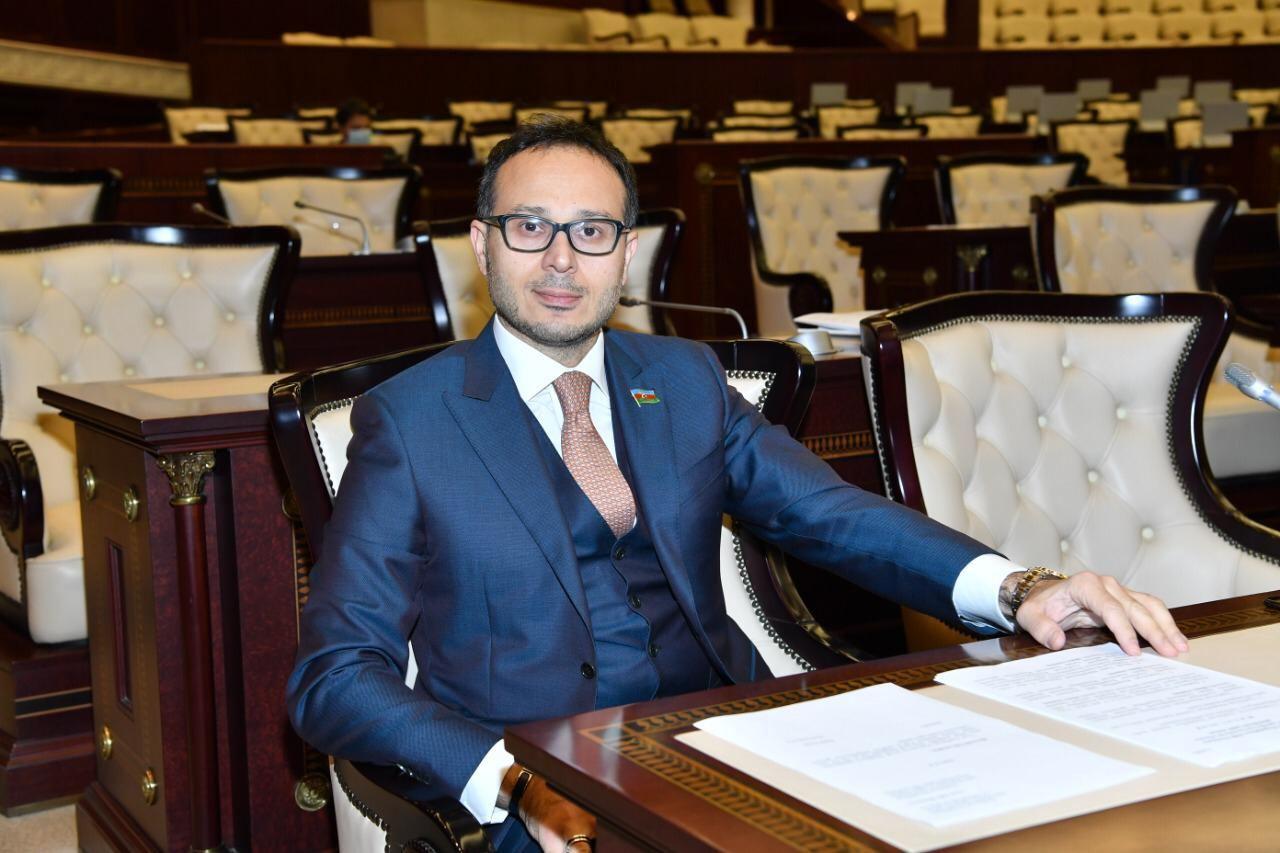 Hasan also appealed to MPs, media outlets, NGOs, and youth to convey Azerbaijan's cultural heritage to the world community:
"Everyone must work together with the Heydar Aliyev Foundation, which implements major projects in the field of culture, as well as in many social spheres under the direct leadership of First Vice President Mehriban Aliyeva. Everyone must contribute to the large-scale, benevolent work done by First Vice President Mehriban Aliyeva, which benefits our state and nation."