Floors, walls, and ceilings: there are no surface carpets that have not conquered. People have been rolling out the red carpet for special occasions since the Greeks used it to welcome home their warriors two millennia ago. A magic carpet ride is another thrilling staple of the imagination. Its latest mission for Disney's Aladdin generated over a billion dollars at the box office.
So it is no wonder that a nation at the physical and metaphorical threshold of East and West is taking carpets to the next level. Since traditional Azerbaijani carpet weaving was registered as part of the Intangible Cultural Heritage of Humanity by UNESCO in 2010, the practice has been enjoying renewed attention both from international consumers and the next generation of local artisans. Azerbaijan and its capital Baku are at the epicenter of the 21st-century carpet renaissance.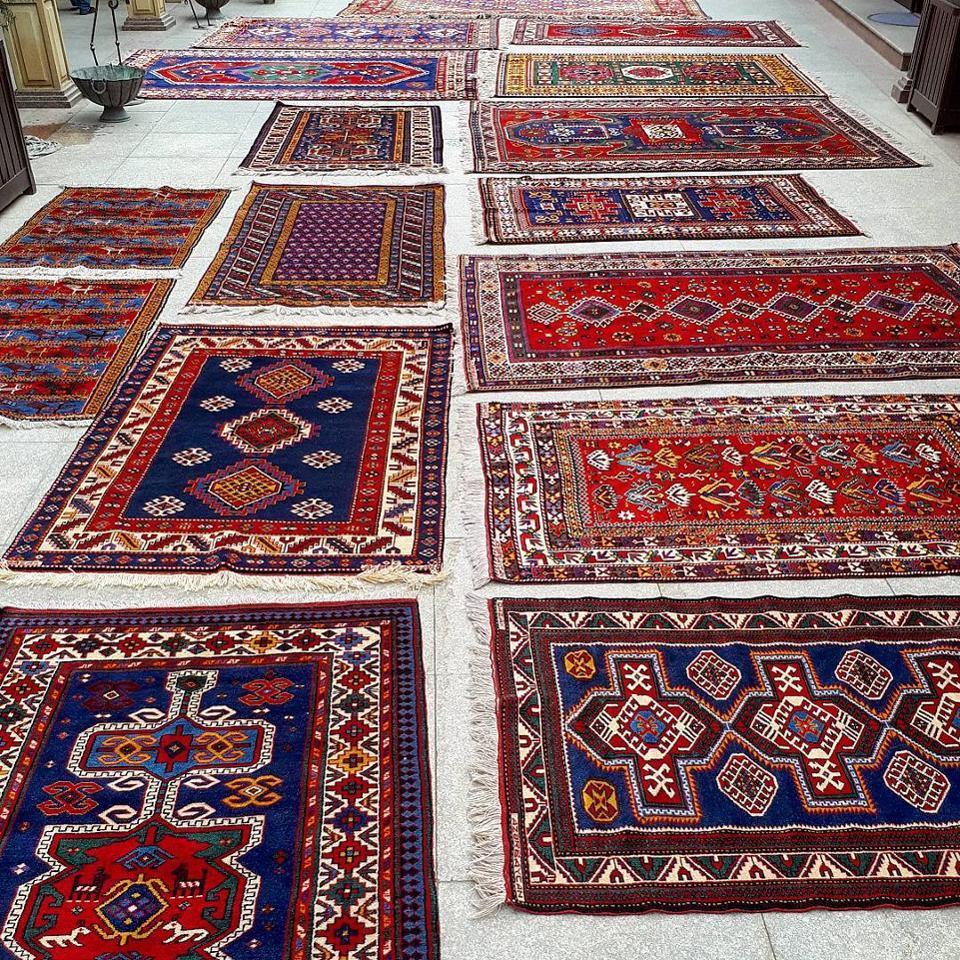 From the shores of the Caspian Sea to the valleys and gorges of Shirvan and the borderlands of the Talysh Mountains, each of Azerbaijan's ten regions has its indigenous weaving techniques and design elements. In fact, you can explore the country easily following the route of Azerkhalcha workshops where local artisans manage over 500 designs in production.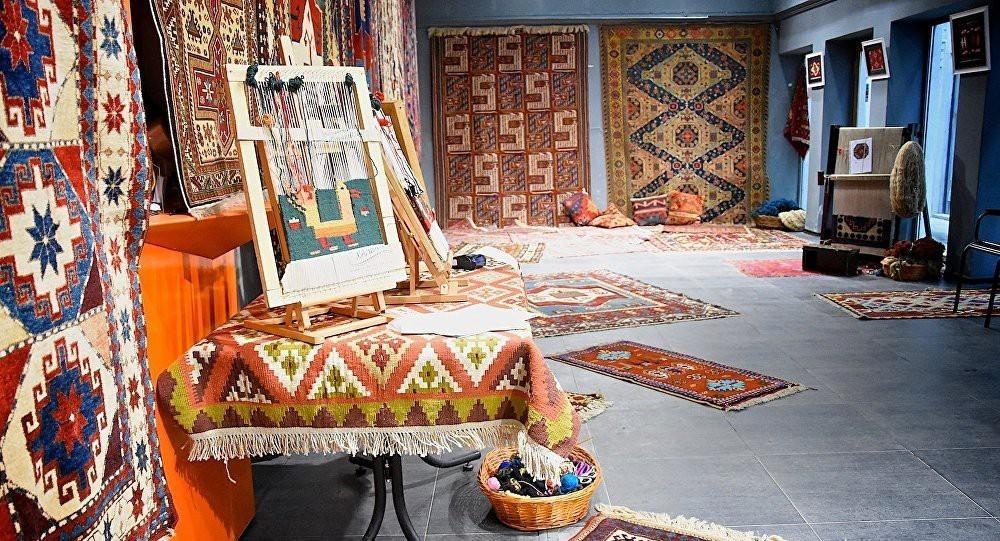 "Azerbaijani carpets are remarkable because they have absorbed the spiritual experience of the people, which aestheticizes the idea of the Absolute. The ornament is a kind of visual language; all its elements are significant," says Dr. Shirin Melikova, Director of the Azerbaijan National Carpet Museum.
The current museum, designed by Austrian maverick Franz Janz, resembles a rolled-up carpet and has become an architectural gem in the future-oriented skyline along with Zaha Hadid's fluid Heydar Aliyev Center, which also houses a unique carpets collection, and the instantly iconic Flame Towers by Hellmuth, Obata, and Kassabaum. Craftsmanship heritage here serves as motivation for innovation. The museum's virtual tour is delightful. Feel free to add it to your list of the Social Distancing edutainment resources.
The truth is that Azerbaijani carpets have been an integral part of the European cultural landscape since the Late Middle Ages.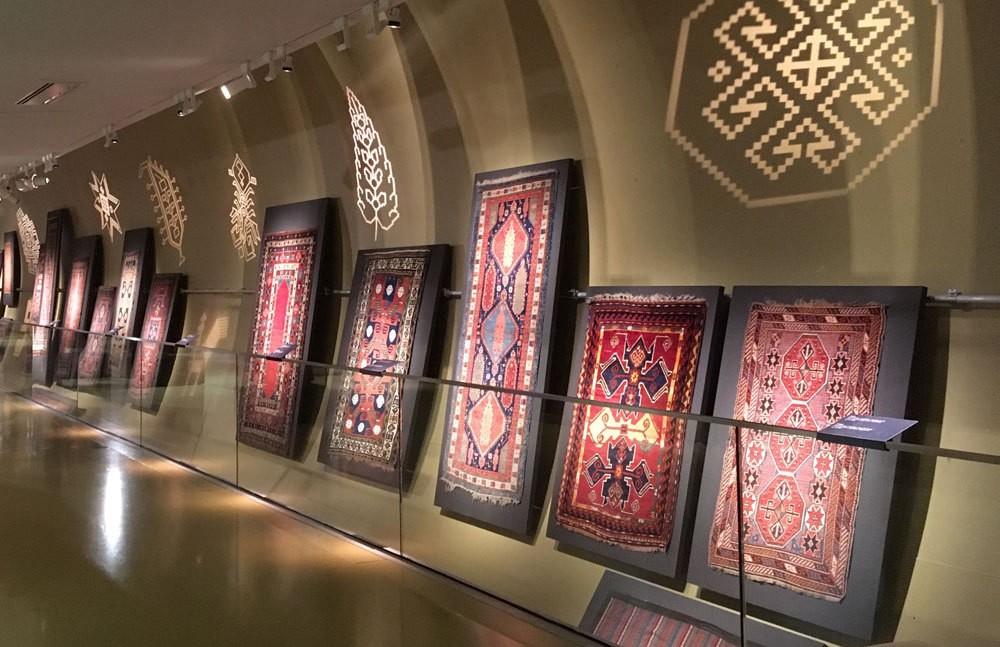 Fuad Naghiyev, director of the State Tourism Agency of Azerbaijan, shared that "The intangible heritage such as carpet weaving points to nation's values, beliefs, and legacy. Here you can immerse yourself in genuine ancient traditions today. It is one of many good reasons to visit our country."
Recently the hashtag #TakeAnotherLook has been designated as a social media tool to encourage appreciation of this multifaceted mountainous culture. It looks like the world might be ready to re-discover the splendid beauty of Azerbaijan, one carpet ride at a time.