The UN World Tourism Organization (UNWTO) has recommended that countries focus on stimulating domestic tourism in 2021 as a first step to revive the sector. After all, the countries have no other choice, as long as the statistics on coronavirus force many states to stick to quarantine measures and restrict entry for foreign nationals.
It has to be admitted that along with a sufficient number of problems and gaps in Azerbaijan's recreation sector, progress has been evident over the past years, with the number of tourism routes, destinations, and facilities growing. Most importantly, tourism has become an all-year-round phenomenon and quite a profitable business with a competent approach.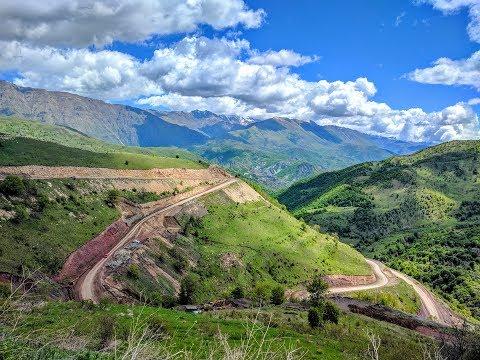 Naturally, it is a potent stimulus for potential investors to increase investment in the development of this sector. Especially that new opportunities will gradually open for them, as Azerbaijan has set a goal to revive the tourism potential of Karabakh and East Zangazur economic regions at full in the years ahead.
Forests, mountains, waterfalls, pure air, mineral springs, historical monuments – is there a place any better for recreation than where all these blessings are concentrated in the same place? Each region and village of Karabakh and East Zangazur economic regions boasts unique nature, rich historical and cultural heritage, and balneological resources. The tourism potential of these lands is just endless.
Even before the Soviet period, people from all over the world flocked to these lands for recreation and treatment. Famous all-union health centers and sanatoria were built here later.
Throughout 30 years of occupation, Armenian invaders consistently terminated all these objects… Restoring, rebuilding, and creating new facilities is currently the primary task in reviving the rich tourism potential in the liberated territories.
Unique Istisu
The videos, made during the visit of President Ilham Aliyev and First Vice President Mehriban Aliyeva to Kalbajar and Lachin, show the ruins of the once-famous sanatorium in Istisu, which was built near the unique source of medicinal water. It was one of the first health and recreation centers in the Caucasus that received the status of the all-union health center in 1970.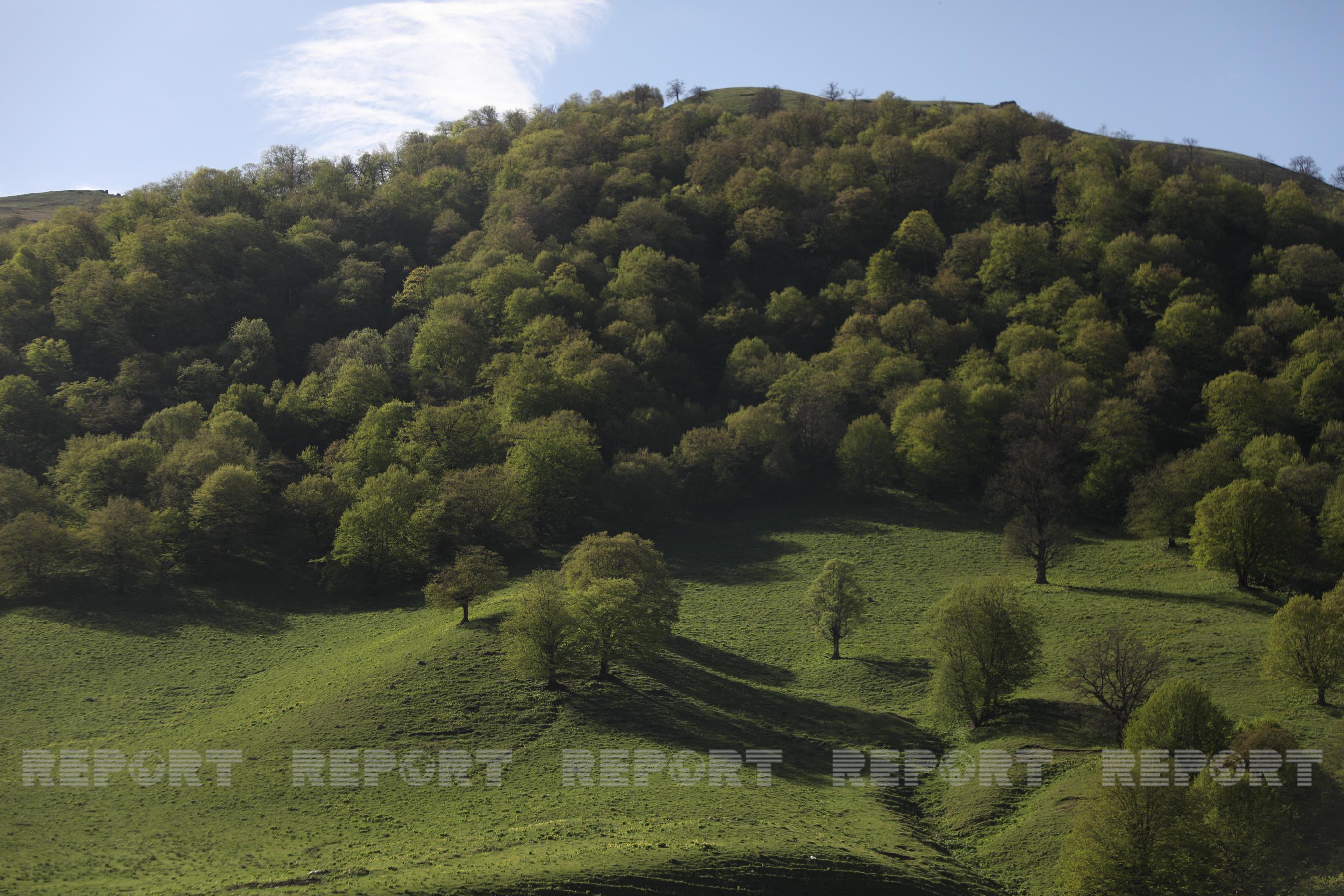 There are several springs with healing water here, and the water temperature at depth reaches nearly 90 degrees C! This is literally a unique water resource since it has no analogs for the water content. Before the occupation, there were successfully functioning mineral water bottling plants whose products were in great demand. Then the occupants started to use this spring barbarically for their goals, manufacturing products under their brand and exporting them to foreign countries at quite high prices… It constitutes a clear violation of the international norms of law, an environmental and economic crime. Therefore, the occupants will have to compensate for the damage.
Going back to the tourism advantages of Istisu, we would like to note that the spring is located in the most picturesque place of nature, at the height of over 2,200 above the sea, surrounded by scarce forests, mountains, and monuments of the earliest times. A reserve can be created here, with the rarest animals and birds, typical of the forests of this region. While medical tourism is usually viewed as a boring kind of rest, other opportunities available here can significantly change the attitude to it, making the resort more attractive and competitive than its 'colleagues' in the Caucasus. All this turn Kalbajar into one of the most famous tourist centers in the region and the world. While in the Soviet times alone, Istisu saw over 50,000 tourists per year, now this number can be increased multifold by creating conditions for development of various types of tourism – from medical to extreme.
All-year-round tourism
The Lachin district, bordering on Kalbajar, is also rich in thermal waters. Boasting magnificent but slightly different nature with its large green meadows, rich flora, and fauna, as well as thousands of historical architectural monuments, including burial mounds and fortresses, Lachin is just a must-see place for tourists all over the world. Just like Kalbajar, this region has rich and ancient traditions of carpet-weaving. Carpets can be sold right here, and masterclasses can be organized for tourists.
Both Kalbajar and Lachin have all prerequisites for hosting tourists all year round. With good road infrastructure and utilities, these regions will be fantastic places to visit in summer and winter, especially that Azerbaijan already has a successful experience of creating winter resorts.
A completely new 51-km long road, Istisu-Minkand, is under construction here to connect the two regions. During his visit, President Ilham Aliyev familiarized himself with the process of its construction while noting that this road will become the second communication line between Lachin and Kalbajar. This road will make it easier to get to Istisu from the Lachin International Airport. "This road is of great importance for the convenience of citizens as well as the restoration of the Istisu resort and bringing it to the modern level," the head of state said.
Majestic Shusha
A health resort center also existed in the heart of Azerbaijan – Shusha. The unique climate, unusual beauty of nature, mineral water springs Turshsu and Shirlan, Chetir waterfalls, and authentic architecture, historical monuments, and museums attracted crowds of tourists here. Historical documents show that since ancient times people have come here for rest and treatment. The resort complexes were built here, just like in Kalbajar, in the last century. Though some buildings are still more or less preserved in Shusha, compared to other occupied cities and villages, unfortunately, the main sights and historical monuments and museums were destroyed.
Experts remind that famous sanatoria and recreation centers, summer camps for schoolchildren, and other establishments functioned in Shusha and Aghdam, bringing hefty revenues since they were popular far beyond Azerbaijan.
Shusha today is the cultural capital of Azerbaijan. Once the reconstruction works here are complete, the city, the famous Jidir Plain, will become a venue for major cultural events, festivals, and competitions. This is a priori a potent stimulus for attracting tourists. There is no doubt that those who see Shusha once will inevitably wish to come here again. There will be a need for modern hotels and recreation centers to be built here to create conditions to host tourists at any budget.
Historical monuments-survivors
Along with tourist resort areas, Karabakh and East Zangazur have great potential for organizing tours. For example, one of the cradles of civilization – the Azykh cave – is located in the Khojavand region, close to the city of Fuzuli. Unfortunately, most exhibits stored in the cave were plundered by invaders during the years of occupation, causing irreparable damage to Azerbaijan's historical and archaeological heritage. But, miraculously, the cave itself survived. President Ilham Aliyev and First Vice President Mehriban Aliyev visited it during their trip to the liberated territories. In many parts of Azerbaijan, there are fantastic museum complexes based on such monuments, which use modern interactive technologies to demonstrate exhibits and historical events. A large-scale project will likely be developed for the Azykh cave to again attract history amateurs from all over the world.
The historical heritage of Karabakh and East Zangazur, from the famous Khudaferin bridge over the Araz rivers, the temples dating back to the Albanian period, and burial mounds, to mausoleums and tombstones that miraculously survived the Armenian occupation, should be shown to the world not only to attract tourists but mostly to bring the true information about who these territories historically belong.
The ruined tourism objects in Gubadly, Jabrayil, Zangilan, Aghdam, and other cities and villages will be restored, as the country's leadership repeatedly stated. The blessed land of Karabakh and East Zangazur will again see the guests from all over the world, and we will be ready to welcome them in the best traditions of Azerbaijani hospitality.
Expert Gulu Nuriyev