A year has passed since the fifth missile attack on the city of Ganja by the Armenian Armed Forces in the Second Karabakh War.
Report informs that on October 17, 2020, at around 01:00 am, in a treacherous and cruel manner, the enemy again fired SCUD/Elbrus operational-tactical ballistic missiles at Javadkhan settlement in the center of the second largest city of Azerbaijan, which is out of the war zone.
During the enemy attack, residential buildings were razed to the ground, and civilians were left under debris. Consequently, 14 people were killed, over 55 civilians were injured, and numerous civil infrastructure facilities and vehicles were severely damaged. Among the martyrs and injured were minors, women, and the elderly.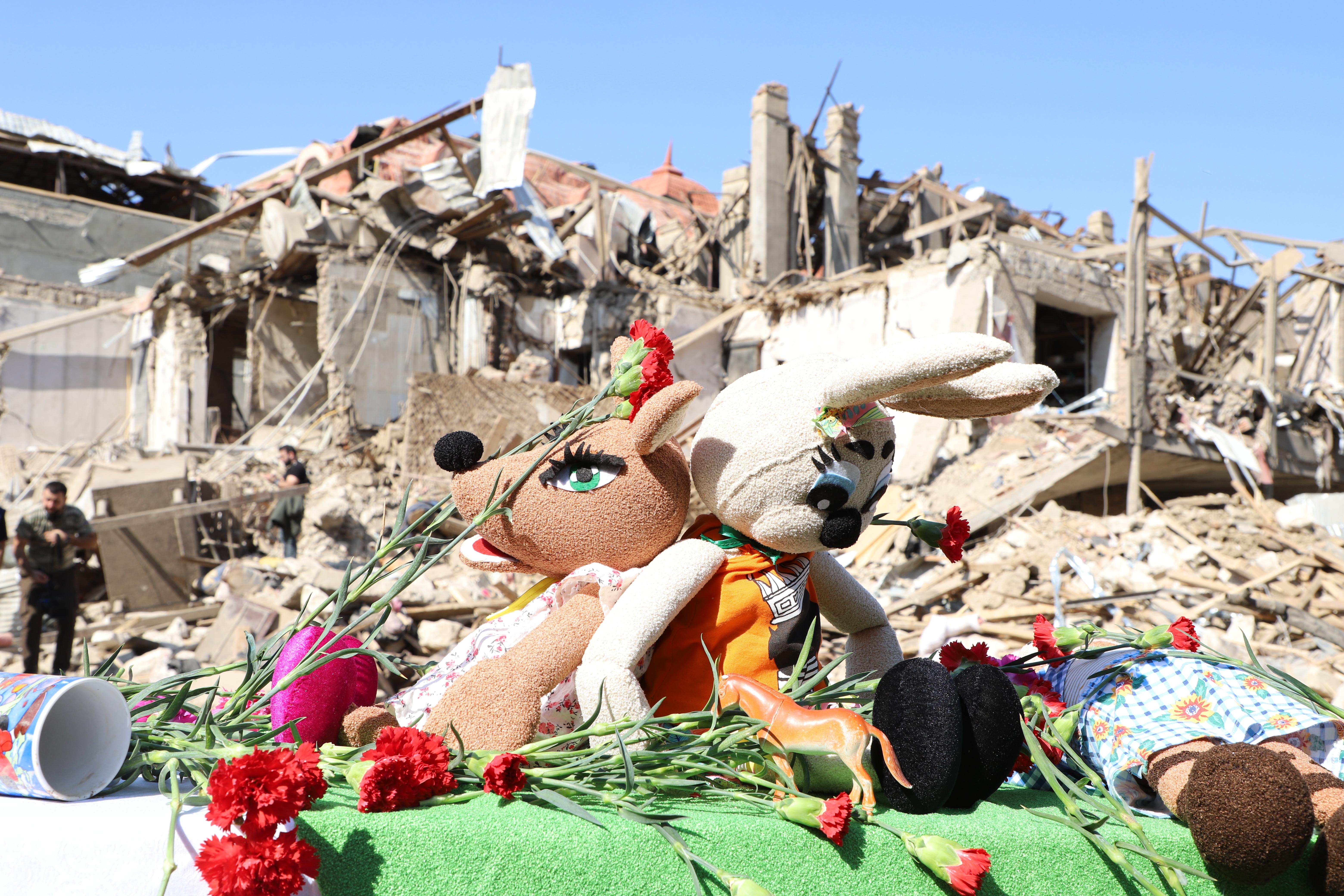 In connection with the case, the Prosecutor-General's Office of Azerbaijan has instituted a criminal case under Article 100.2 (conducting aggressive warfare), 120.2.1 (deliberate murder by a criminal organization), 120.2.4 (deliberate murder committed with special cruelty or in a publicly dangerous way), 120.2.7 (deliberate murder of two or more persons), 120.2.12 (deliberate murder on the motive of national, racial, religious hatred or enmity), 186.3 (deliberate destruction or damage to property, especially in the large size) and others and tasked the Investigative Department of the Prosecutor-General's Office to conduct the investigation.
Foreign Minister Jeyhun Bayramov contacted heads of international organizations and his counterparts in foreign countries and informed them about the Ganja terror.
In many parts of the world, Azerbaijanis commemorated the victims of the Ganja terror. The killing of innocent people and the destruction of civilian facilities were strongly condemned, and this act of vandalism was presented to the local community in a staged form. Many foreign media outlets also published information about Armenia's war crimes against Azerbaijanis.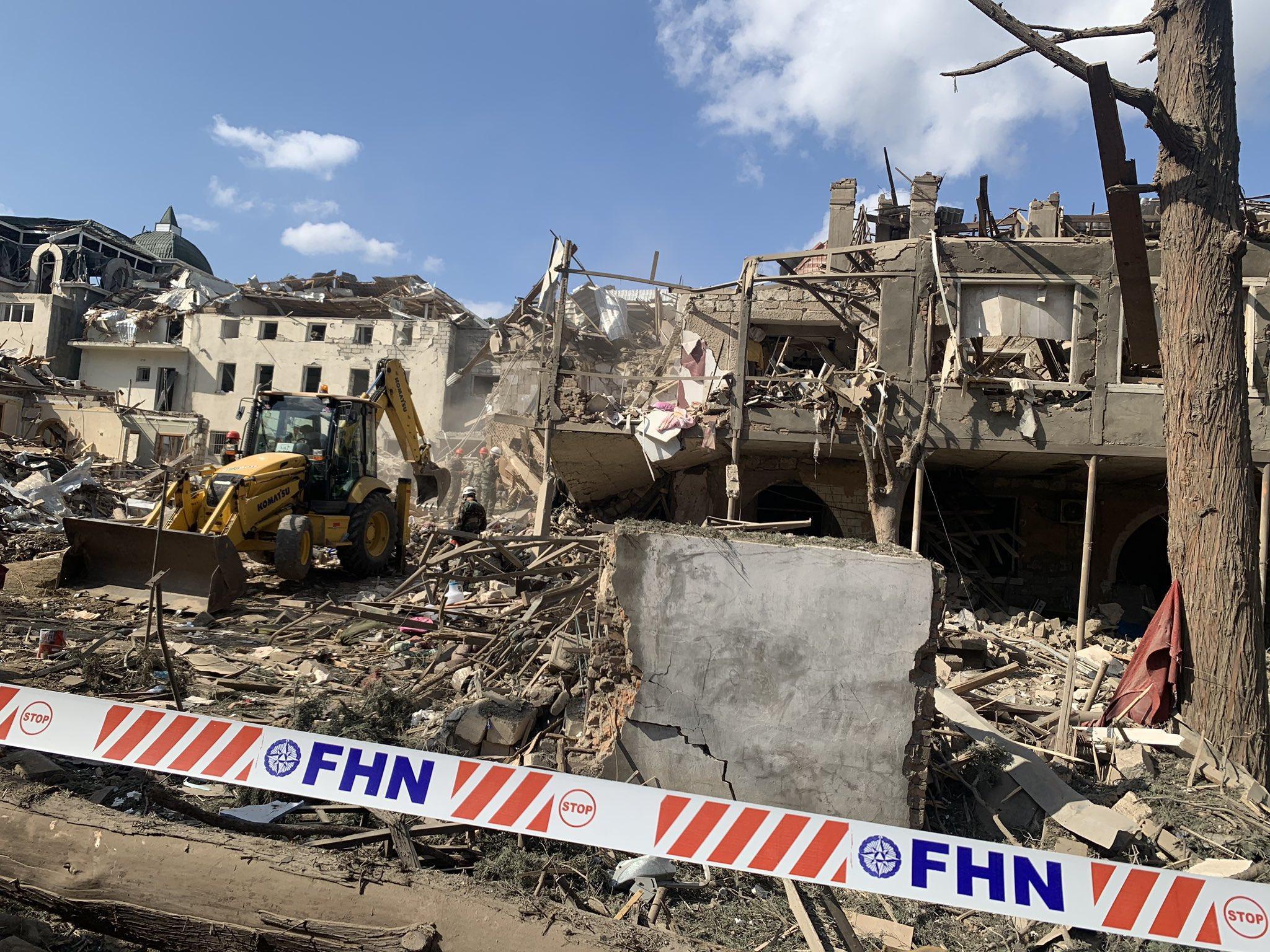 Moreover, on October 17, at around 01:00, the Armenian Armed Forces fired missiles at the Mingacevir Hydroelectric Power Station, the largest thermal power plant in the South Caucasus, more than 100 km away from the frontline. The missiles were neutralized by the Air Defense Forces of the Azerbaijani army.
During the Second Karabakh War, the Armenian Armed Forces fired missiles and hit the city of Ganja 5 times (October 4, 5, 8, 11, 17) using heavy artillery. As a result, 26 people were martyred, 175 were injured, and civilian infrastructure and vehicles in the city were severely damaged.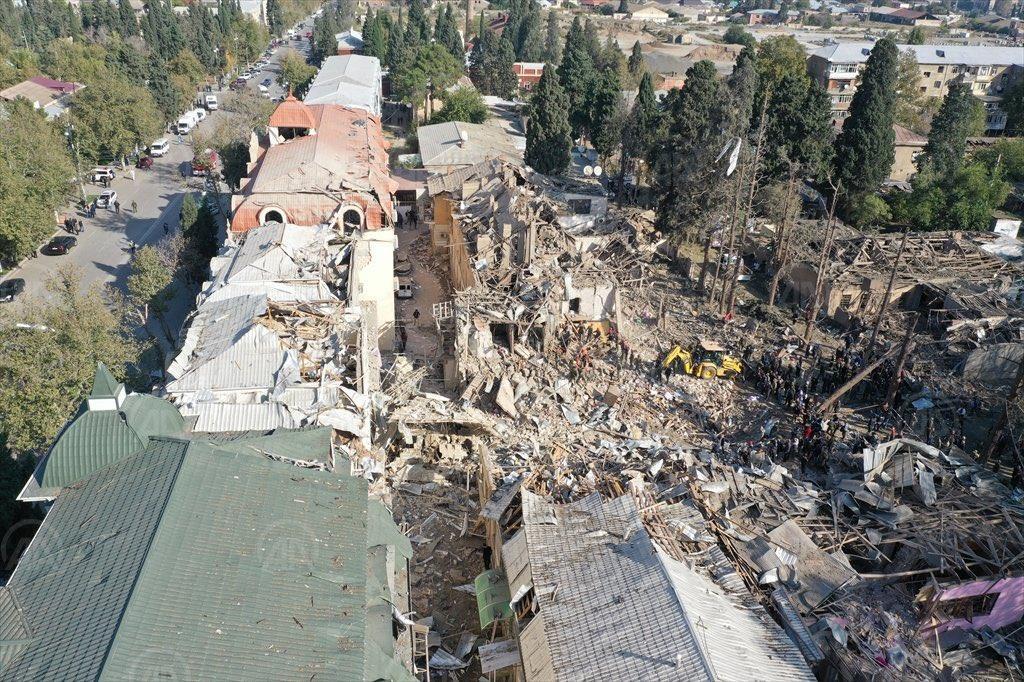 Remind that 93 civilians, including 12 children and 27 women, were killed, 454 civilians were injured, a total of 12,292 residential and non-residential areas, 288 vehicles were damaged and 1,018 farmers were damaged in the Second Karabakh War.