Today, a group of journalists from the mass media of Azerbaijan started a visit to the Lachin district.
Media tour participants first visited the two-part entrance tunnel of Lachin International Airport, which President Ilham Aliyev visited the other day and was interested in its construction.
Eyyub Huseynov, the project engineer of the State Agency of Azerbaijan Automobile Roads (SAAAR) in Karabakh, told Report that the 350-400-meter part of the tunnel will be 2.4 km long and is already ready.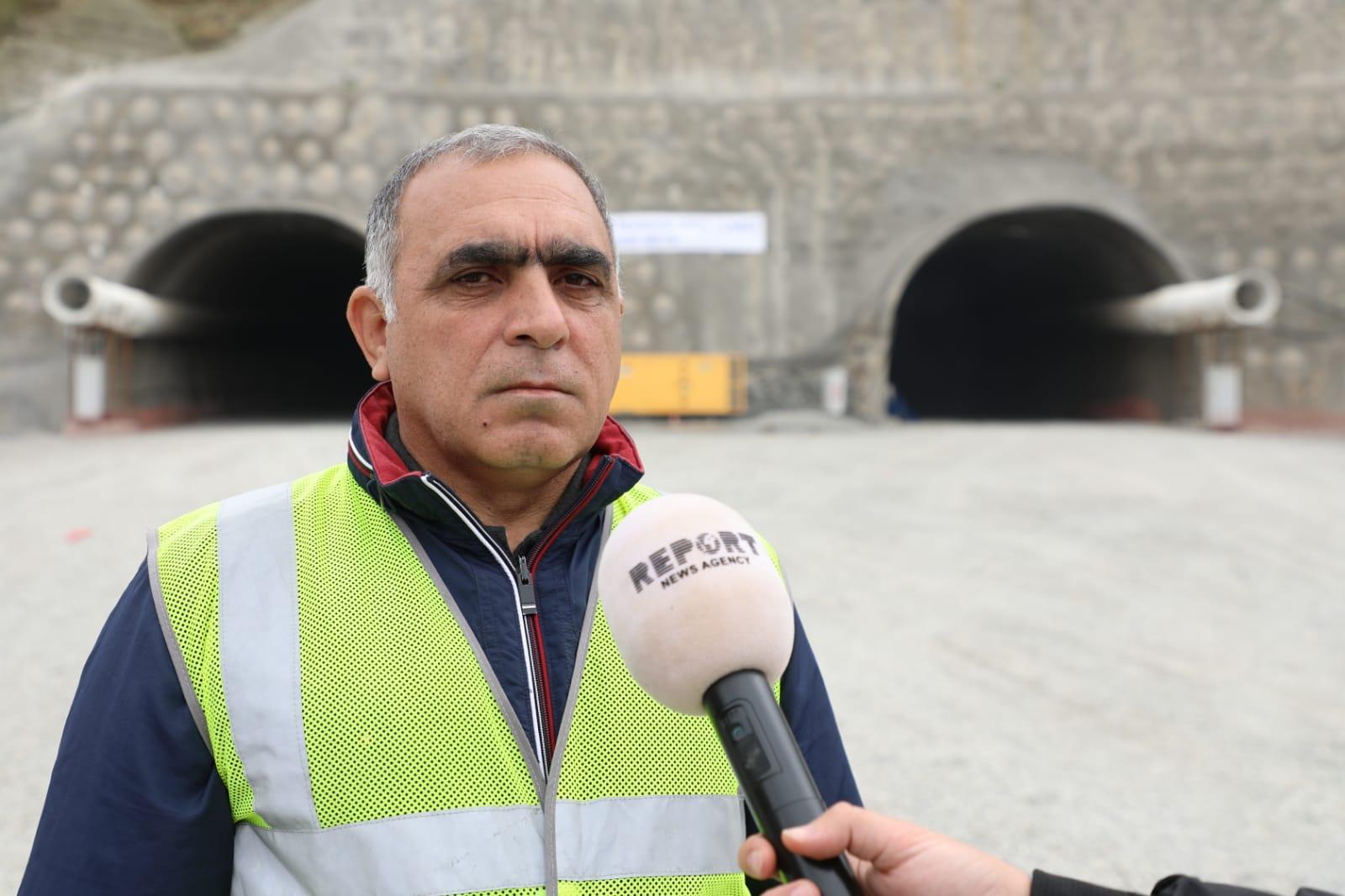 "The tunnel consists of 2 parts - two exits and two entries. The height of each tunnel is 8 meters, and the proper height for vehicles is 5.5 meters. Although the width of the tunnels is 12 meters, the movement here is 8 meters. The tunnels are 18 meters apart."
The SAAAR official also said that there would be a total of 12 tunnels and 26 bridges on the Kalbajar-Lachin highway, which will shorten the existing 109 km road by 33 km to 76.3 km:
"The tunnel you see now is located on the 32nd km of the road and is the 7th tunnel in number."