Azerbaijani judoka of Ukrainian origin Iryna Kindzerska, who won a bronze medal in the weight category over 78 kg at the Tokyo 2020 Summer Olympics, has completed her short visit to Baku and returned back to Ukraine. The 31-year-old athlete took part in the awards ceremony for athletes who received awards by the order of Azerbaijani President Ilham Aliyev, and on March 5 announced her retirement.
In an exclusive interview with Report, Kindzerska, while in Baku, not only revealed the reasons for her decision but also spoke about Russia's military actions in Ukraine, about the terrible events she faced...
- How did you get to Baku, were you evacuated...?
- No, I have to return to Ukraine. Because my father is there. He is so old that he cannot leave the country. You know that full mobilization has been announced in Ukraine. Men under the age of 60 cannot leave the country. Currently, my father is staying there alone. I can't leave him in this situation. So, it's not an evacuation. Minister of Youth and Sports Farid Gayibov invited us to Baku to present the Order of Merit to the Fatherland, 3rd degree. We decided that we could come here, take part in the event and meetings, and then return.
- How did you get out of Ukraine?
- We went by car to Poland, stayed there overnight, and early in the morning, we went to Turkey. I waited 10 hours in Istanbul. And then flew to Baku. Today I will be in Ukraine.
- In what city of Ukraine do you live now?
- I can't say exactly in which city my family is. We are not allowed to talk about it. I can simply say that the place of our stay is in the west of Ukraine.
- You wrote that your apartment was destroyed as a result of a missile attack.
- When the war began, we lived in Irpin, near Kyiv. You know that hostilities took place mainly in Hostomel. Everything is destroyed there. On the 7th day of the war, my husband and I left the city. Then they wrote to me that the shell fell near my house, under the window. Now there are no windows in the house. And the next day they said that tanks and armored personnel carriers had broken into the area and opened fire. Unfortunately, I don't have any photos, because no one takes pictures at such moments. But I know that our house was fired upon by a tank or an armored personnel carrier. In general, people in Irpin have nothing left. The city is on fire. No gas, water, electricity. It is currently impossible to live there.
- Was it an apartment or a private house?
- It was a residential complex. There are lots of such complexes in Irpin, all of them were set on fire, there were tanks in the yards.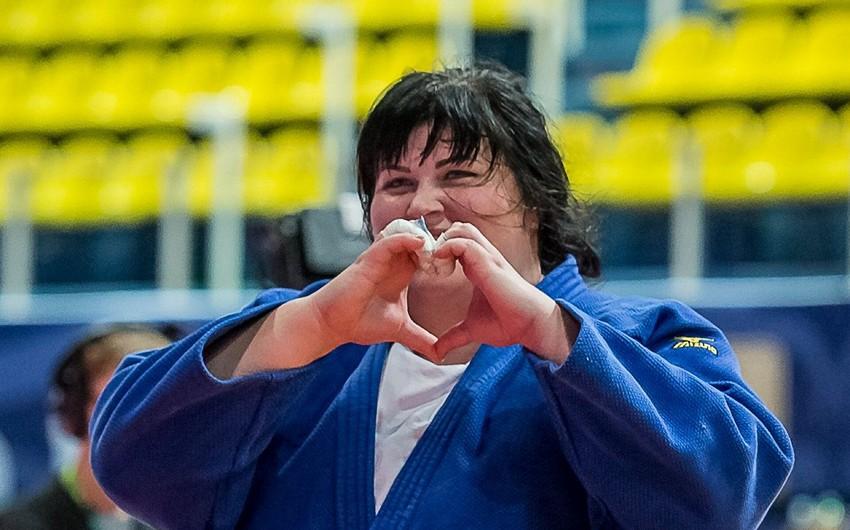 - Why do you think the enemy is doing this? After all, you can't shoot at the civilian population and objects during war...
- They thought that in 24 hours they would occupy Ukraine, thereby showing the world that they had won and were invincible. It looks like they didn't succeed. After that, they began to destroy everything around - houses, killing people, pregnant women, children. According to the rules, you cannot open fire when preparing a corridor for evacuating people. But Russia does not comply with these rules. It continues to bomb the civilian population. They ignore any principles and destroy everything that opposes them.
- It's horrible...
- Indeed, many terrible events are taking place in Ukraine. It's much scarier than war movies. Because helicopters, missiles, drones fly overhead. Explosions are heard everywhere, your loved ones are dying. Our neighbor was shot and killed while walking down the street with his son. They were buried in the park. My other neighbor left town the day after me. They also opened fire on them while he was in the car with his wife and 6-year-old daughter. Fortunately, they are all alive. People are trying to escape, to save their lives, without thinking about what might happen. When my friend fled with her 2-year-old daughter and husband, they also came under fire.
- Is your spouse a citizen of Ukraine or Azerbaijan?
- Despite that he is a citizen of Azerbaijan, he has a permanent residence permit in Ukraine. With this document, he can move to Poland. But after arriving in Baku, he cannot return to Ukraine. Because there is no Schengen visa.
- Wasn't he drafted into the army?
- My husband did military service in Azerbaijan, he doesn't have a Ukrainian passport. He cannot be drafted into the army. If desired, he can participate in battles only as a volunteer.
- You said that your father is in Ukraine. Where is your mother?
- My mother is now with her sister in Italy. My sister lives there. Mom just goes to work. She stays there because she is currently working. We ourselves did not allow her to return. Because terrible things are happening in Ukraine. We're all worried about what's going on, we don't want her to worry too. But she cannot help but worry, knowing what is happening in Ukraine. According to the Ukrainian press, our army launched a counteroffensive in some directions.
- What do you think will happen next?
- Vladimir Putin simply does not want to lose face. He thought that he would quickly occupy Ukraine, and the whole world would be afraid of Russia. But the Ukrainian people put up strong resistance. We will never allow our country to be enslaved. The men return to defend their land after their families are evacuated. Putin did not expect such resistance from the Ukrainian people. But he cannot take a step back. I think there will be some negotiations. People will be allowed to leave the hotspots for safe places. But the fighting will continue. Because the main conditions of the enemy are that we lay down our arms and compromise on the previously occupied territories. And this is impossible, our people will never go for it. Ukraine is our Motherland, we will fight to the end. We didn't attack them, we were at home. This is not a special operation at all.
- Does Ukraine have the military potential to defeat the Russian army, to drive them out of the country?
- Look, we are still defending our country, and the whole world is helping Ukraine. Because we don't kill others. What will we achieve if we open fire on the civilian population of Russia? We are against human deaths. I am neither a politician nor a general. Therefore, I find it difficult to answer. But the system works. Russia has not been able to take control of even our smallest city. True, they help us with weapons. But we need more. The main problem is that the Ukrainian sky is not closed. They haven't been able to help us yet. If the sky were closed, we could defeat them on earth. Because we do not have powerful air defenses to repel an attack from the air. Therefore, people in places far from hostilities are also at risk. My father is now in western Ukraine, but every day different rockets fly in the air. Nobody knows where they will fall. It's very scary.
- You received an award in Baku. Why didn't you get an apartment?
- You know, the leadership of the Azerbaijan Judo Federation has changed. Our agreements with the previous management are in the past. But the federation did not promise me anything. They were just trying to do something. You see, I'm not the only one who didn't get an apartment. Other athletes, Iryna Zaretska, Alfonso Dominguez, didn't receive them, either. I spoke to Alfonso. His wife is pregnant. He is also worried because he is thinking about his family. This question should be asked to non-athletes. We did what we had to do.
- They say that it was because of this that you decided to end your career.
- I devoted 20 years of my life to sports. I saved up money and bought a house in Ukraine, renovated it. And in a blink of an eye, this house is destroyed. I don't have anything else. Azerbaijan, the Federation, the minister of youth and sports support me. They do not want me to end my career. There is even such a plan that if I finish my career, I will work as a coach and develop women's judo. When you come to Azerbaijan, you feel this support. And being in Ukraine, you think that no one needs you.
I met with Federation President Rashad Nabiyev. He supported me, said that he was ready to provide any help, regardless of whether I continued my career or not. Do you know what this means to me? I'm not 15 years old, I'm already 31 years old. I have to think about my future, about my family. I am grateful for such support. I devoted five years to Azerbaijan. You know, I did my best to win all possible medals during this time. In those days, when many didn't believe, I thought that women's judo would develop in Azerbaijan. There are good female judokas here. I can't make decisions right now because of what's going on in my life. That's why I need time.
I don't see myself as an athlete at the moment. My coach is in besieged Kyiv. No training, no test opponents. My coach knows me better than I do, he knows how I need to prepare. It would be bad towards the leadership of the federation to give this interview before meeting with them. They are good people. I also have a good relationship with the previous officials of the federation. The former vice-president Sadig Sadigov helped me a lot. But things happened so and I didn't get an apartment.
After we lost everything, I had nowhere to go. I thought that if I had my own home in Azerbaijan, I would come here and start a new life. But I was homeless. What can be done in this case? We must start from scratch.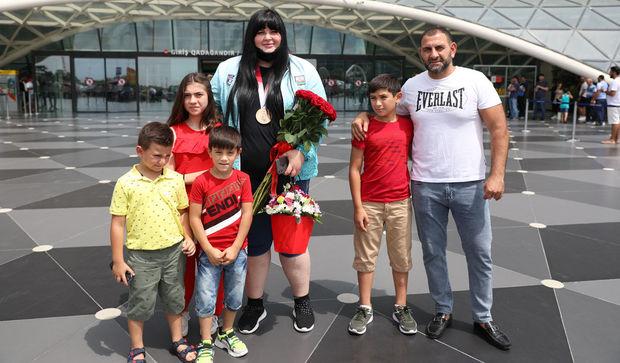 - Even before the start of the war, you were in Ukraine and did not come to Baku...
- I didn't have test opponents in Azerbaijan. We trained to win medals. I haven't changed anything in my own training process. Every little thing could affect my result.
- But after the Olympics, you did not participate in any competitions. Even in the Grand Slam, which was held in Baku November 5-7, 2021...
- Because after the Olympics I rested, recovered. I had problems with my knees. I needed rest.
- When the new leadership of the Azerbaijan Judo Federation asked about you, it was told that you were in Ukraine, but did not want to explain the reason why you did not return to Azerbaijan. But later you yourself stated in an interview that you were not given the promised housing...
- Those who know me can confirm that I never lie, and I sincerely tell you: after the Olympics, I stayed in Baku for up to two months and did not train, we were waiting for a meeting with President Ilham Aliyev. In November, the Grand Slam was held in Baku. After winning the bronze medal I could not afford to lose in competitions organized in Azerbaijan.
- After you announced your retirement, the leadership of the federation called your decision emotional. Was it really so?
- No, it was not an emotional decision. I saw how the apartments were given to others and I felt unwanted. I have no home either in Ukraine or here. Naturally, I announced the end of my career. I realized that I need to think about how to develop in the future, what to do, how to earn money, and how to live.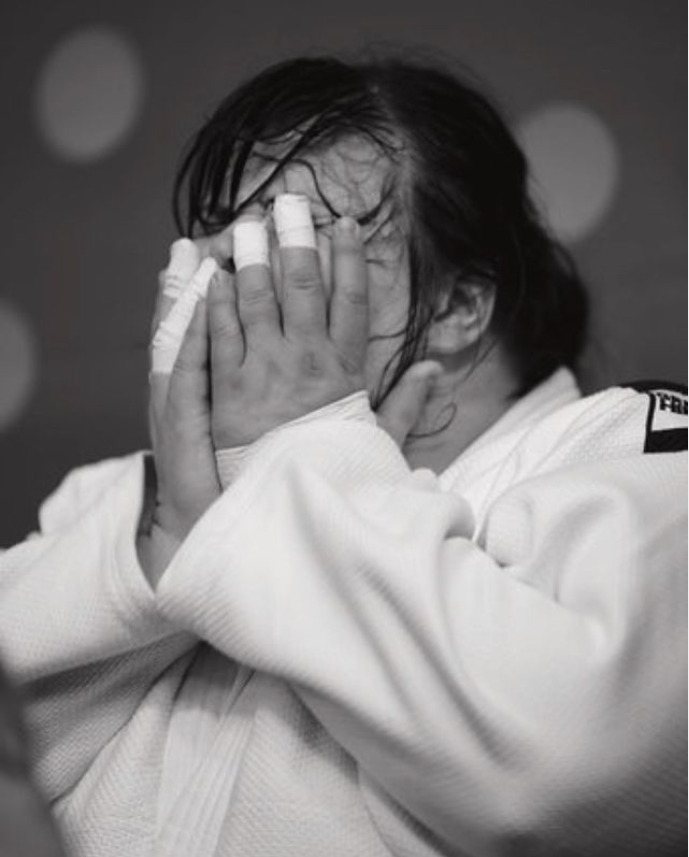 At a meeting with the current president of the Federation, I said that maybe in the future I would miss judo, I would change my mind, but in the current situation - in the next few months, maybe six months - I don't see myself in sports. Because I have witnessed such terrible things that I am emotionally devastated. I don't even have the energy to start training.
- Your decision was also unexpected because you had just changed your last name and became Aliyeva. The previous leadership of the Federation stated that you will perform under an Azerbaijani surname...
- I have been under an Azerbaijani surname for a long time. In 2017, after I married an Azerbaijani, Hamid Aliyev, I changed all my documents in Ukraine and became Iryna Aliyeva. But since everyone in the sport knew me as Kindzerska, and also for my own internal reasons, I went to competitions under my former name. Having won a medal at the Olympics and having achieved my goal, I decided that I could start a new page in sports as Aliyeva. As I already said, changes have been made to all my documents in Ukraine. Only my foreign passport has my surname recorded as Kindzerska.
- You were in Baku after the start of the war. How do you assess the material and moral support of Azerbaijanis, based on what you see in Ukraine and here?
- When they found out here that I was from Ukraine, everywhere - in a taxi, in the market - every Azerbaijani expressed their sympathy to me, expressed support for Ukraine. I am very grateful to Azerbaijan for the assistance provided. If Azerbaijan had supported another country, Russia, then probably my heart would have been broken, because I love Azerbaijan and Ukraine equally. I grew up in Ukraine, married to an Azerbaijani. Maybe there are some political moments. However, Azerbaijan provides Ukraine with all possible support. And this is very significant and important for us.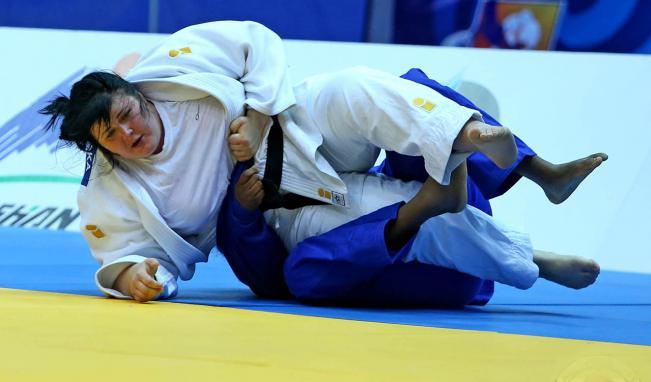 - Where were you during the 44-day Patriotic War?
- This is a very painful topic. During the rocket shelling of Ganja, I was in Baku. Our whole family supported Azerbaijan. My husband and his relatives are from Jabrayil, they were internally displaced persons. That is, we are very attached to Karabakh. The whole family worried, did everything they could for victory. I always wanted Karabakh to return to Azerbaijan. But I would never have thought... You know, when you hear that there is a war going on somewhere, you cannot see and understand the whole situation. But when you go out into the street and see how helicopters, drones fly, military vehicles move on the streets, you don't believe that in the 21st century, in the modern world, there is a war going on. But you just need to sit down at the table and talk. Imagine that you sleep at night at home, at 5 o'clock in the morning you wake up from the fact that they are shooting at you, throwing bombs. It's very scary.
- You will continue your career in judo, or...
- No, there was no talk of continuing a career.... Regardless of whether I remain an athlete or not, both the minister of youth and sports and the president of the Federation supported me. While I'm here, they will help me, whether I stay in the sport or just stay here. Although no one promised me housing, they promised me support. I just can't make this decision alone. My father stayed in Ukraine, I have a husband, I need to consult with him, find out his opinion. We have to make a decision as a family. It shouldn't be just my decision.
- That is, now is not the right time to make a decision about a career...
- I don't think about sports now. Every day I worry about my relatives - dad, aunt, grandmother, who can only move with a cane. I am worried about my friend who cannot leave Ukraine with small children and whom I have not been able to contact for three days. I don't even know if they are alive or not. I have so many problems that sport is not important to me now. All that matters is peace, my family and loved ones. I repeat, I was supported by the president of the Federation, the minister of youth and sports. I can't say anything bad about them. When I was in Ukraine, it seemed that no one needed me. But when I came here, when I saw that I was supported by such a large number of people, I changed my mind. But now I cannot say about the future of my career.
I am very grateful that you support Ukraine and share our worries.