"After Azerbaijan's brilliant victory in the Patriotic War, new realities have emerged. The whole world is already accepting the victory of our country and is adapting to new realities. Unfortunately, Iran, which has always been in friendly and good-neighborly relations with Azerbaijan, is now taking a biased position towards Azerbaijan," MP Javid Osmanov told Report.
He noted there lie great slander and bias in Iran's anti-Azerbaijani policy: "Official Tehran cannot accept the historic achievements of Azerbaijan. And this is the Iran that calls itself the Islamic Republic."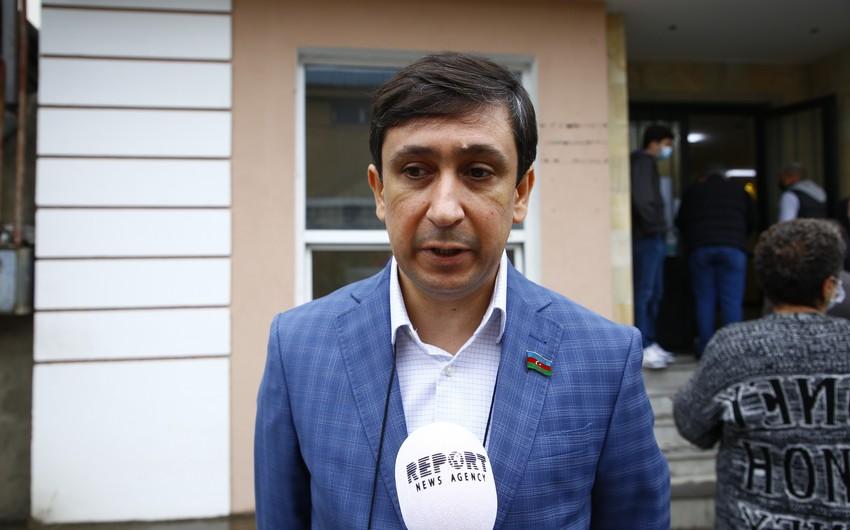 Javid Osmanov
The MP noted that Ali Akbar Ojaqnejat, who had been functioning in Azerbaijan for a long time as the special representative of Iran's Supreme Leader, during those years was engaged in setting up a special agent network in Azerbaijan:
"He oversaw the harmful sects, like Huseynists Movement, the Islamic Party, the Muslim Unity Movement, etc. This is a direct prejudice of Iran towards Azerbaijan. Azerbaijan, as a country pursuing an independent policy, is rejecting all these accusations, is exposing the vandalism and destructive mission of Iran in the historical lands of Azerbaijan."