The border demarcation and delimitation is a bilateral issue, it is quite a complicated and technical process, Report informs, citing Head of the Press Service Department of the MFA of Azerbaijan Leyla Abdullayeva.
"Of course, we understand concerns of third countries over the situation in the region, which is about eliminating aggravation of tensions. We believe that before making any statements on such a sensitive issue, all root causes and dimensions must be examined thoroughly," Leyla Abdullayeva said.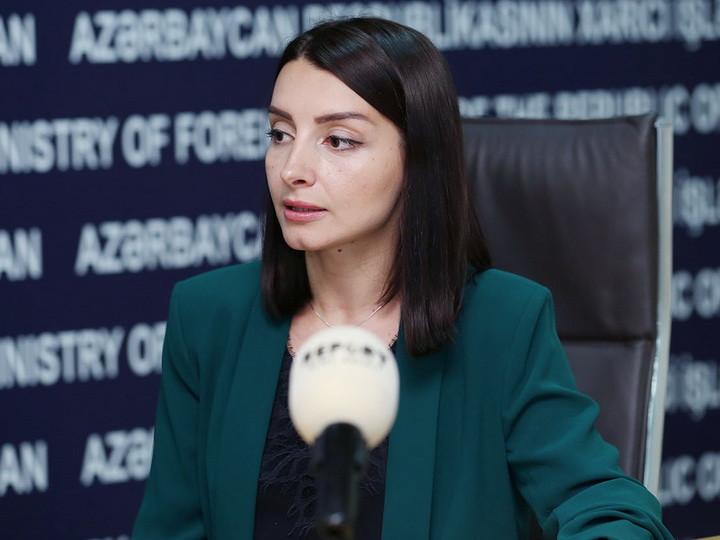 She noted that as soon as the tension arose on the border, the leadership of the State Border Service of Azerbaijan immediately visited the region, negotiations started with the border guards of the other side. Currently, the appropriate steps are being taken to normalize the situation.
"Unfortunately, this technical issue has been exaggerated with provocative statements and a smear campaign against Azerbaijan. Such a destructive approach only serves to increase tensions. The inadequate reactions and provocative statements by Armenia are clearly linked to the pre-election situation in this country. The attempts by Armenia to use this issue as a political tool are unacceptable," Leyla Abdullayeva said.