A presentation ceremony of the EU4Lankaran project organized by the European Union (EU) Delegation to Azerbaijan and the Ministry of Economy took place in Lankaran today, Report informs.
The EU-funded EU4Lankaran project covering the Lankaran-Astara economic region will help local communities find practical, sustainable, and environmentally sound solutions for the development of the fruit and vegetable sector.
The head of the Executive Power of Lankaran Taleh Garashov said that this project would contribute to the improvement of the region: "The project focuses on the agricultural sector, especially citrus. It is known that Lankaran has the necessary conditions for growing citrus plants."
According to EU Representative to Azerbaijan Peter Michalko, Lankaran has gastronomic potential. He congratulated the city on its inclusion in the UNESCO list of "Network of Creative Cities" and noted that the EU supports Azerbaijan in developing the regions.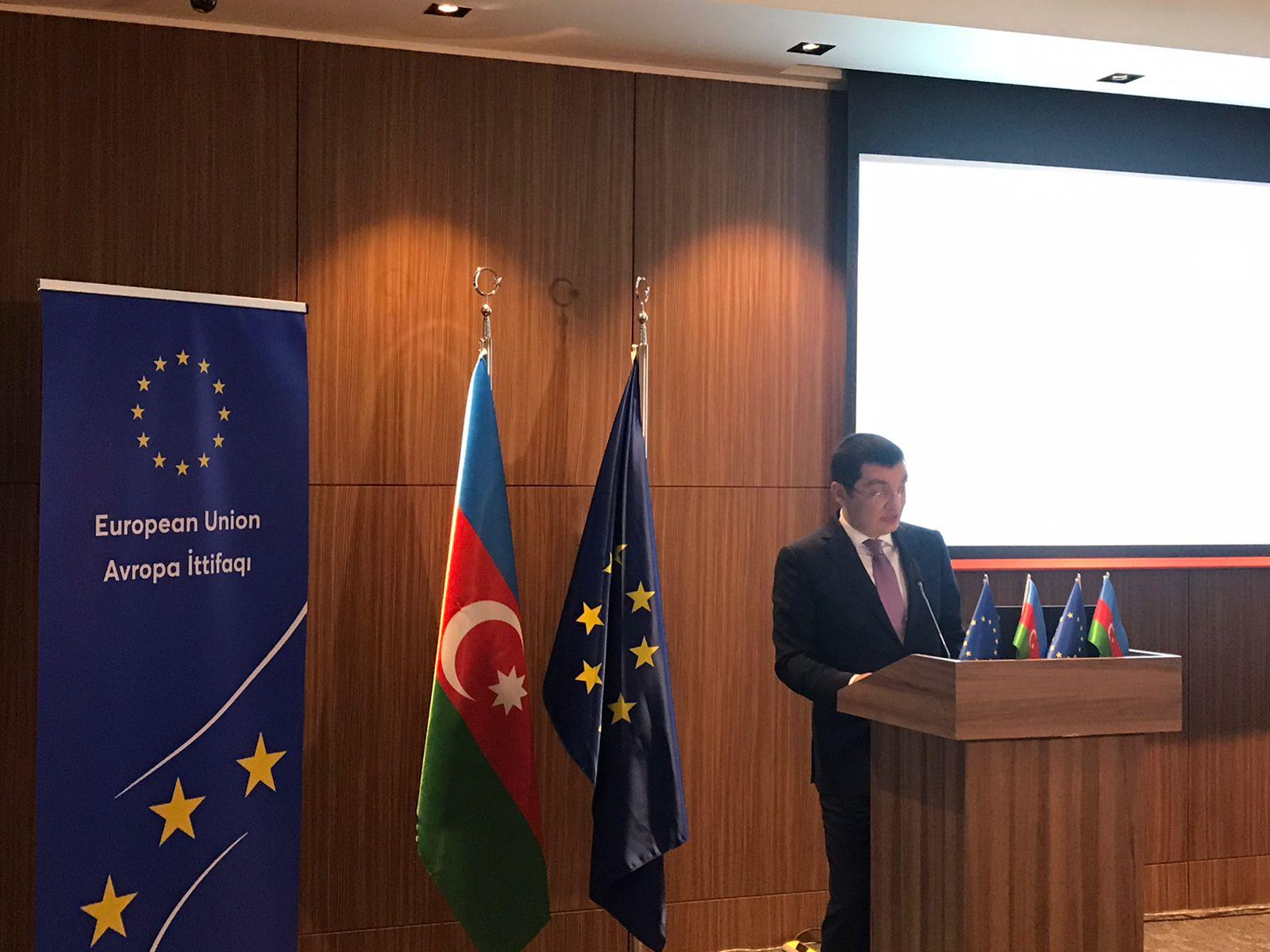 He said that this includes the development of small business, support for agriculture, and so on: "It is essential for us to have a partner like Azerbaijan, which pays great attention to sustainable development."
Deputy Economy Minister Elnur Aliyev spoke about the potential for collaboration between Azerbaijan and the EU. He expressed hope that partnership between the EU and the Ministry of Economy would be more diverse in the future.
The EU project EU4Lankaran aims to support the government's economic diversification policy by promoting robust, balanced, and inclusive economic growth in the regions. The budget of the project is 27 million manats.