Interview of the Eastern Europe Bureau of Report with Minister of Education and Science of Ukraine Serhiy Shkarlet.
- How do you assess the level of cooperation between Azerbaijan and Ukraine in the field of education and science?
- It is a great honor for me to give an interview to a journalist from Azerbaijan, because Azerbaijan has always been a priority in diplomatic, friendly relations between Ukraine and other states, especially in the post-Soviet space. Azerbaijan is a priority for Ukraine in terms of developing cooperation. Many Ukrainian universities fruitfully cooperate in terms of higher education with Azerbaijani universities. Thus, in 2018, one of the very promising universities in Ukraine - the National University "Yuri Kondratyuk Poltava Polytechnic" signed an interuniversity agreement with the Azerbaijan State Oil and Industry University for double training of bachelors. This was a new history in development. Ukrainian universities are part of the Ukrainian-Azerbaijani educational centers. At the university where I previously worked as a rector, at the Chernihiv Polytechnic National University, a Ukrainian-Azerbaijani center was also opened. Azerbaijani colleagues were our guests. We have very fruitful cooperation with the Azerbaijani diaspora, including in the preparation of students. In 2017, we took part in the Azerbaijani exhibition on promoting Ukrainian education. Probably, the necessity has already emerged to repeat such cooperation, because both Azerbaijani and Ukrainian universities have made significant progress.
I would like to repeat once again that Azerbaijan is among the top of those countries with which Ukrainian universities want and strive to establish further mutually beneficial cooperation.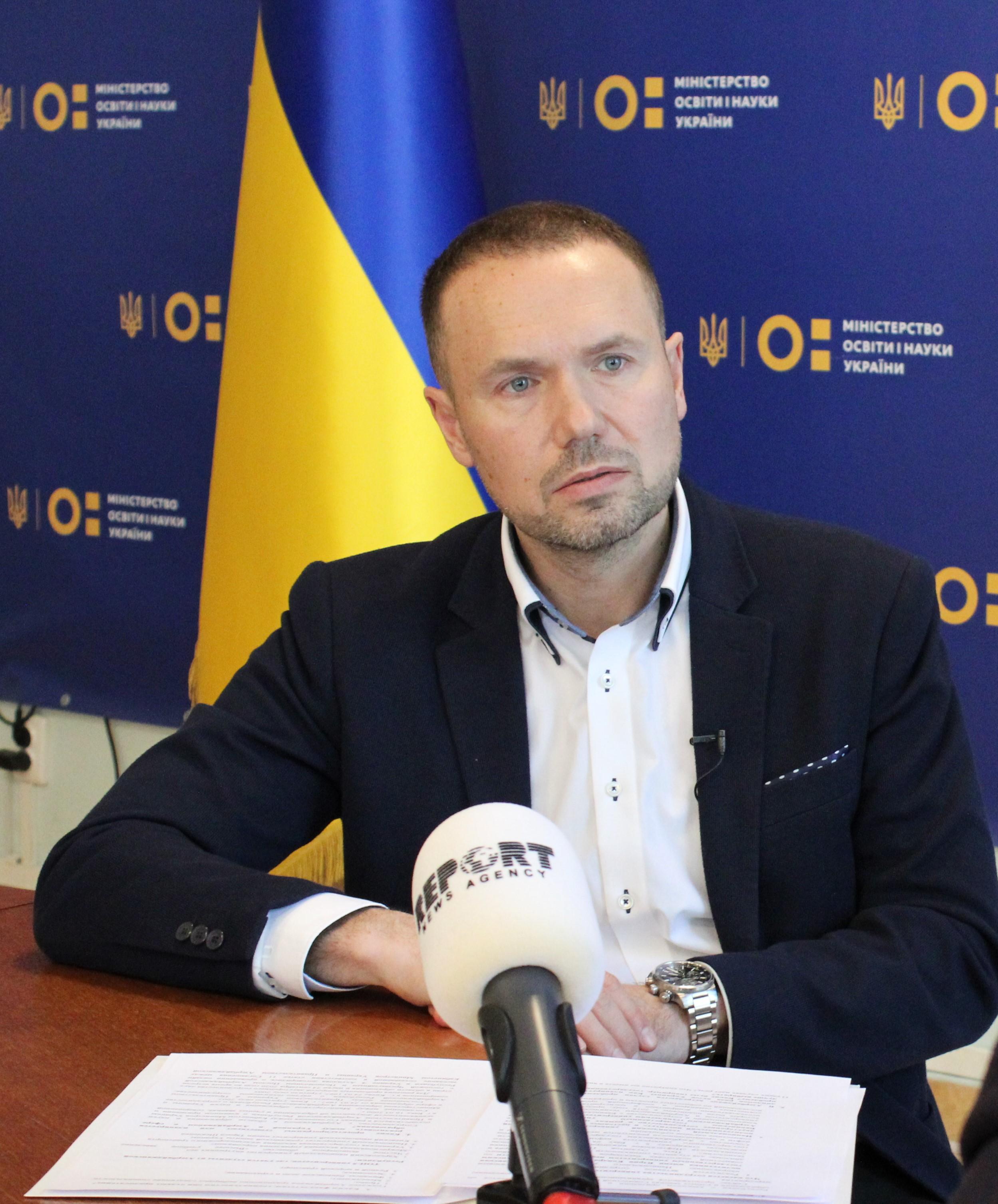 Serhiy Shkarlet
- How many Azerbaijani students are receiving education in Ukraine today and vice versa, how many Ukrainian students are there in Azerbaijan?
- As of January 1, 2021, 4,628 citizens of Azerbaijan are in Ukraine on educational programs. For example, 4,475 people receive basic daytime education, 20 students are in the preparatory department for language training and 133 citizens of Azerbaijan receive postgraduate education. As for the presence of Ukrainian students in Azerbaijan, since 2017, no statistics has been provided, and not everyone provides us with this data, but, according to the information we have, 32 people study in Azerbaijani universities. In principle, the citizens aren't obliged to report to us - where they are going and why. This is their right, their conscious constitutional choice. Unfortunately, there is currently no program of interstate exchange between Ukraine and Azerbaijan, but we have the right to somehow discuss this matter in the intergovernmental commission and think over what our next steps will be.
- Did you have these programs earlier?
- We have such programs with other countries. We, with respected Ambassador Elmira Akhundova, discussed the issue of an intergovernmental commission on deepening cooperation in educational programs. We have interstate scholarships with other countries, for example, with Tajikistan, China, African countries.
- Serhiy Mykolayovych, what projects exist or are planned to be implemented between Ukraine and Azerbaijan in the field of education and science?
- For us, the main thing is the equivalence of the recognition of documents. For example, we have an intergovernmental agreement between the Cabinet of Ministers of Ukraine and the government of Azerbaijan on the mutual recognition and equivalence of diplomas. This is a very important document for today. It is under this agreement that we have the opportunity to accept students, Azerbaijan can accept Ukrainian students, and Ukraine can accept Azerbaijani ones. In 1997, an agreement was signed between the Ministry of Education and Science of Ukraine and the Ministry of Education of Azerbaijan on cooperation in the field of education. Unfortunately, since 2007, it has lost its power and in negotiations with the Ambassador, we agreed that we would renew this agreement on cooperation in the field of education.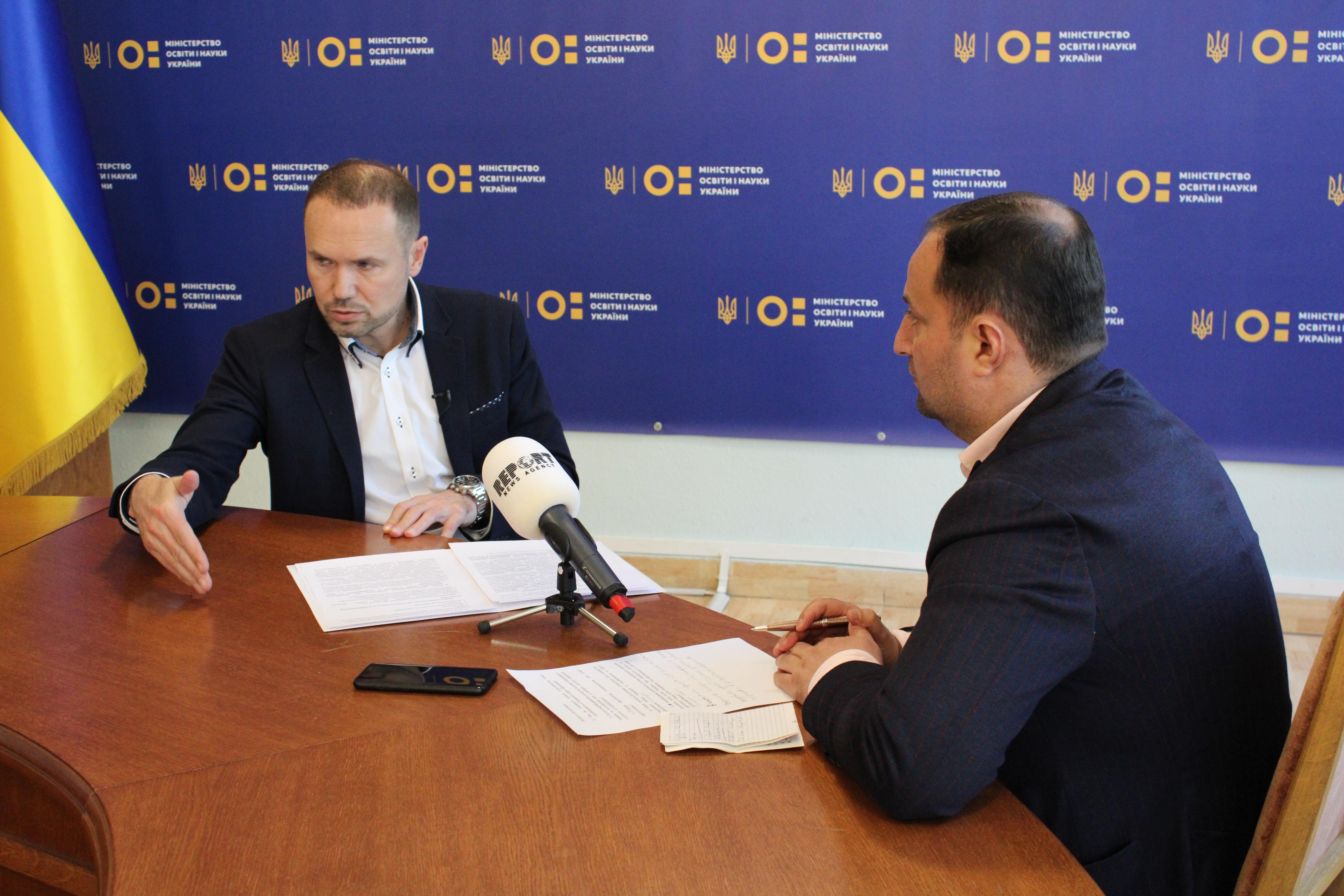 Another important aspect is scientific and technical cooperation. It allows solving very important issues, such as the implementation of joint scientific projects, the exchange of scientific research, scientific workers. Unfortunately, the agreement on scientific and technical cooperation expired back in 2005. We are also working with the embassy to renew and commission it.
In September 2020, we met with the respected Ambassador and agreed to hold an online meeting of the joint commission in accordance with Article 11 of the agreement between the Cabinet of Ministers of Ukraine and the Government of Azerbaijan on the mutual recognition of the equivalence of documents. We are taking organizational measures in terms of cooperation between universities, such as the National University "Yuri Kondratyuk Poltava Polytechnic" and the Azerbaijan State Oil and Industry University. Graduation of first bachelors will be held soon. This is such a significant moment, because four years ago the universities signed an agreement, completed the education program, and now we have to see how successful this project was and further promote it for expansion of cooperation, because double diplomas will make it possible to further deepen cooperation in the field of education and science. Besides, we have established interuniversity cooperation between the Kharkiv Polytechnic Institute and the Baku State University and the Azerbaijan Technical University. These are very powerful Azerbaijani universities that cover engineering training.
Today, the issue of the exchange of researchers, postgraduates and undergraduates is also very important, but we must renew our agreement on scientific and technical cooperation.
- What faculties, specialties do students prefer?
- Statistics for countries don't change much, there are some exceptions. As a rule, this is law, management, all economic specialties, finance and banking, insurance, economics, river and sea transport, IT sector, all high-tech spheres.
- Mr. Minister, this is a painful question. In Azerbaijan, there are cases of problematic recognition of diplomas of several Ukrainian universities. How is this problem planned to be solved? Which universities are better to choose in this regard?
- Today, all forms of ownership are equal in Ukraine, therefore, in the case of private and state universities, first of all, it is necessary to look at the availability of a license and a certificate of accreditation. The license entitles the university to carry out educational activities. It is impossible to enter any university without a license. As of today, I don't know of any confirmed cases regarding any university, there were no complaints. If there are any, I am ready to accept the corresponding request from the Ministry of Education of Azerbaijan, from citizens, we will figure it out and see. There may be cases when some indecent universities, conducting economic activities, for example, without a license, simply collect money from foreigners, etc. Such cases are possible. A license is first of all important for parents, applicants themselves, authorized representatives of recruiting companies. The license gives the right to carry out educational activities. Second, an accreditation certificate is important. It speaks of the university's ability to issue a diploma. If any of these documents lack, the activities of the educational institution are considered illegitimate.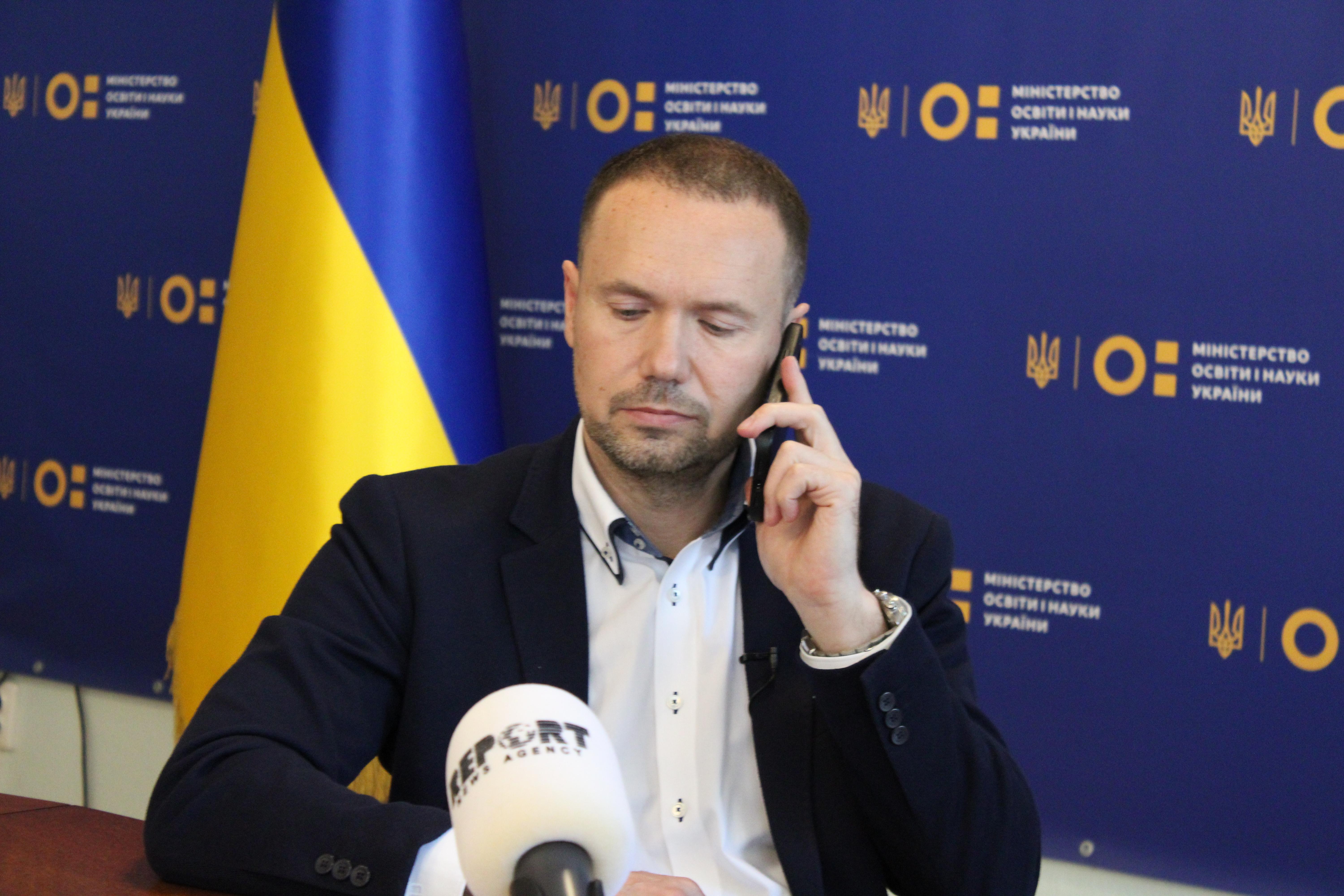 - There is a war in the east of Ukraine. This is a familiar problem for us, we have experienced and solved this. We saw undoubted support from Ukraine, everyone supported us. How many students had to interrupt their studies in this zone? How many educational institutions were affected by the conflict?
- Thank you for your question and, first of all, many thanks to the Azerbaijani people for their support. Indeed, in any case, trouble, as a rule, unites people and doesn't leave anyone indifferent. Unfortunately, before the conflict in the war zone, we had 17 higher educational institutions, 17 universities were relocated. Before the start of the conflict, more than 124,000 students studied in the Donetsk and Luhansk regions. Only today, according to confirmed data, 93 educational institutions have been damaged in the Donetsk region and 26 in the Luhansk region. These include kindergartens and schools - all educational institutions. As a rule, all these educational institutions received major damage in 2014-2015. Now there is a declaration on the safety of schools, signed with the United Nations, with UNICEF, and somehow, despite the continuation of the armed conflict, they adhere to this declaration. There are a lot of international funds and grants, including the UN Children's Fund, UNICEF very well support educational institutions, including programs for the restoration of these institutions. No matter how the situation may develop, children shouldn't suffer because of adults. Armed conflict shouldn't affect education. The UN, the UNICEF and a number of international organizations admit it and provide assistance in every possible way in this part. We are very grateful for that.