Turkey's new ambassador to Azerbaijan Cahit Bağcı has taken office, Report informs.
"Ambassador Cahit Bağcı arrived in Baku on April 19, and the diplomat was welcomed at the embassy. After being introduced to the staff, the ambassador began to fulfill his duties," the diplomatic mission's Twitter page said.
Cahit Bağcı was born on June 25, 1964, in the Osmancik district of the Turkish province of Corum. He graduated from the Faculty of Sociology at the Middle East Technical University and defended his doctoral dissertation at the University of Manchester, Great Britain. In 1988, Bağcı started working in the Social Planning Department of the State Planning Organization. He was elected to the Turkish Grand National Assembly from Corum in the 23rd, 24th, and 25th convocations. The ambassador is a member of the Turkish-European Union parliamentary commission.
On April 3, Turkish President Recep Tayyip Erdoğan signed a decree appointing Bağcı an ambassador to Azerbaijan.
Bağcı is married and has three children.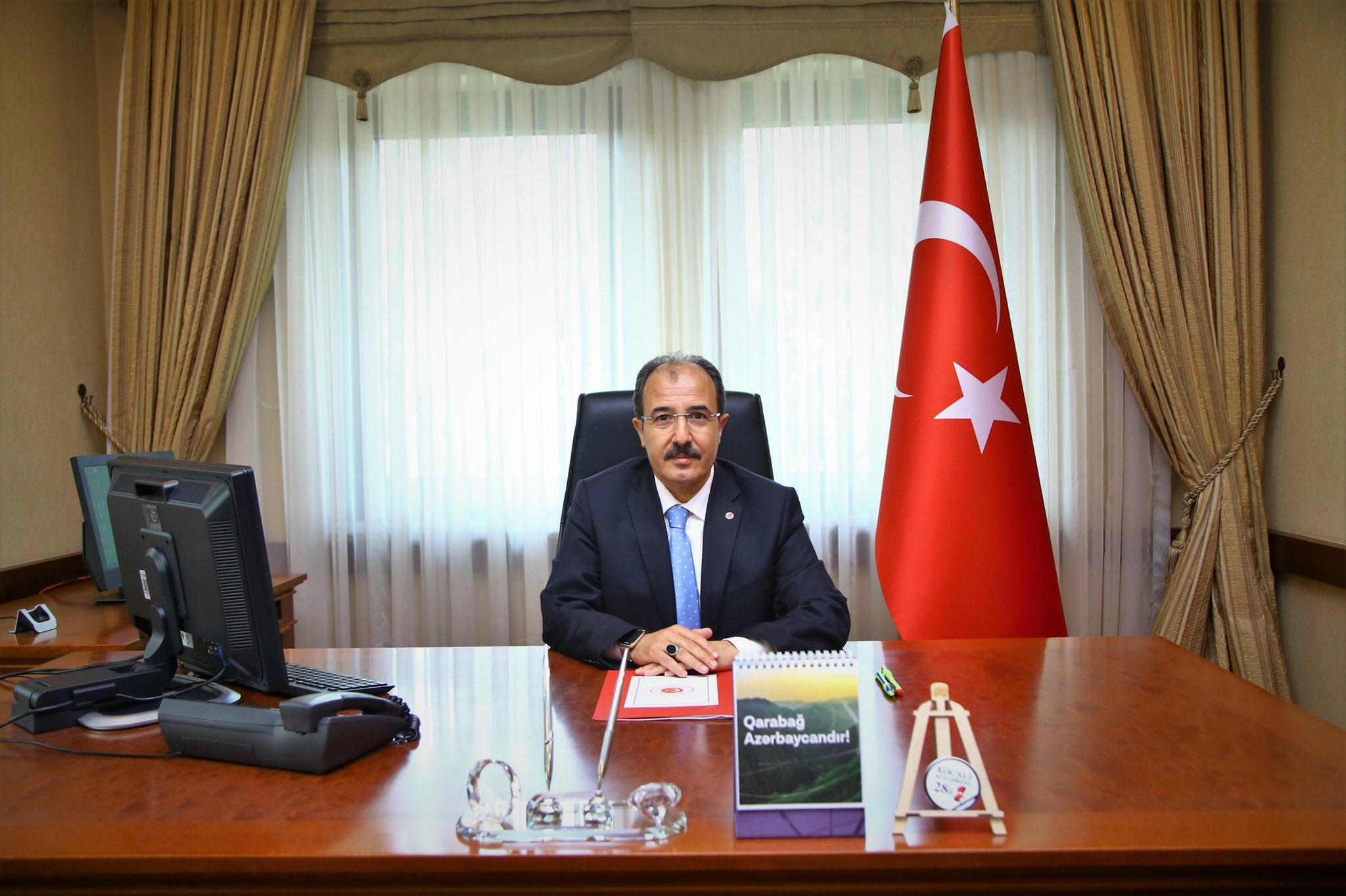 Doç. Dr. Sayın Cahit Bağcı, 19 Nisan 2021 tarihinde Bakü'ye intikal etmiş ve Büyükelçilik personelince Büyükelçilikte karşılanmıştır. Tanışma gerçekleştirilmiş ve Sayın Bağcı aynı gün Bakü Büyükelçisi olarak görevine başlamıştır. pic.twitter.com/nkpG0UMjiD

— Bakü Büyükelçiliği (@TCBAKUBE) April 21, 2021