As it was previously shared, all museums in the country postponed their events due to measures taken to prevent the risk of coronavirus infection. However, the Azerbaijan National Carpet Museum decided to stick to its schedule and open the exhibition Museum's New Treasures VIRTUALLY! In the age of technological progress and virtual reality, the Azerbaijan National Carpet Museum is exploring new vast expanses of the worldwide network.
For the first time in Azerbaijan, on March 5, the opening of the exhibition was held online, and everybody had a chance to watch the presentation at home/office, from any corner of the world. You can attend the online opening ceremony on the Youtube channel.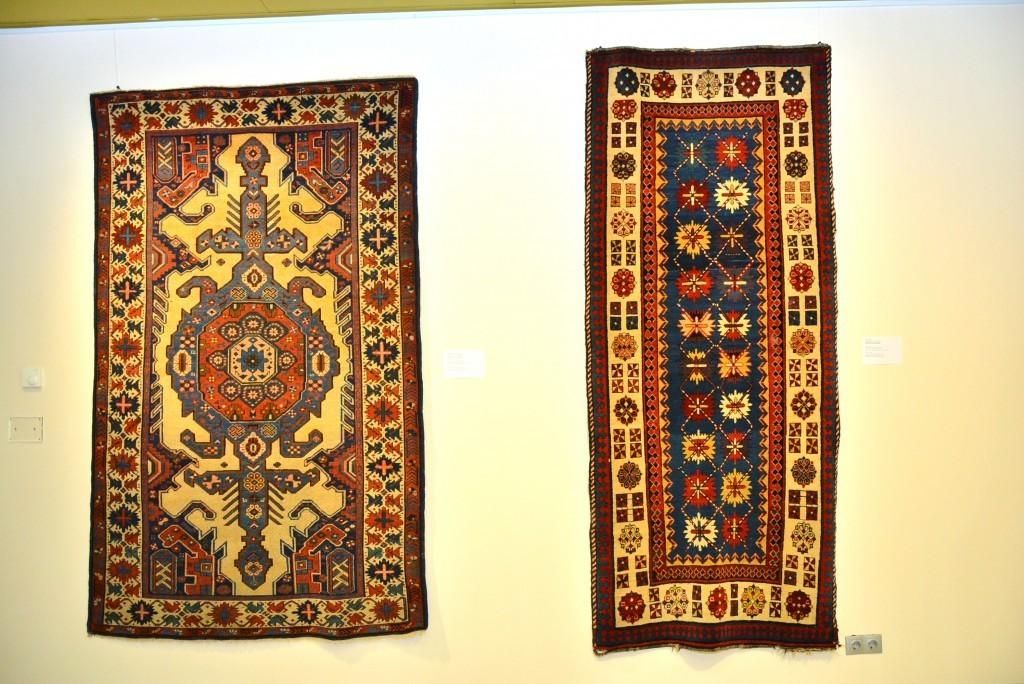 The show features the Museum's new acquisitions since 2017: pile and flat-woven carpets, carpet products, jewelry, and costumes of historical, artistic, and scientific value. These new objects were donated by different organizations and individuals or purchased from private collections and at the world-famous auction houses.
Two women's jewelry newly purchased at the famous Sotheby's are one of the most valuable pieces at the exhibition. These 19th -century pendants finished in the exquisite Qajar style are one-of-a-kind pieces of the Museum's Jewelry Collection. As a result of the Azerbaijan National Carpet Museum's activity, local and foreign citizens have started to donate carpets from their private collections to the Museum: the Gonagkend rug with one of the most famous compositions of Guba carpet weaving center donated by Hillary-Dumas Jones and Jay Jones is a part of the exhibition.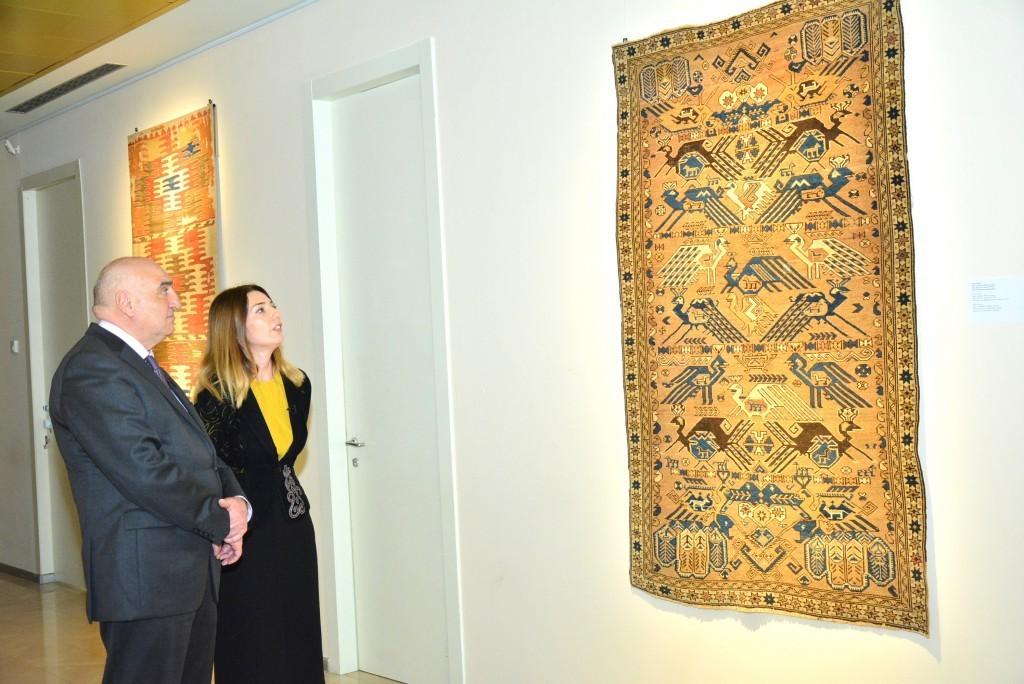 The fact that the collectors donate artistic and scientifically essential items to the Museum is an indication of their great trust in our Museum. The exhibition will run until March 26. Our Museum closely cooperates with organizations and individuals working in the public and private sectors, including the Heydar Aliyev Foundation, the State Customs Committee, and the ANAS Institute of Archeology and Ethnography.
Today our Museum's permanent exhibition showcases their donations that differ in their unique design, technique, color, and ornaments. Notably, over the past three years, our collections have replenished with 68 new exhibits. On top of that, the Museum presented its latest book Treasury of the Azerbaijan National Carpet Museum during the online opening ceremony. The book narrates the history of the Museum's jewelry collection, its unique exhibits, the traditional techniques, and the famous jewelers of Azerbaijan. It is published in three languages to reach a wider audience: Azerbaijani, English, and Russian.