The visit of the new Foreign Minister of Azerbaijan, Jeyhun Bayramov, to Moscow for a meeting with his Russian counterpart Sergei Lavrov indicates that Russia is a significant player in the region, an ally of Azerbaijan in many directions, both political and economic.
Russian political scientist Yevgeny Mikhailov told Report commenting on the first official visit of Azerbaijani Foreign Minister Jeyhun Bayramov to Russia.
"It is no coincidence that Sergei Lavrov said that there is complete mutual understanding between our countries on many issues and thanked Bayramov for the fact that people in Azerbaijan value Russian culture and support the large Russian-speaking diaspora. This cannot be said, for example, concerning Armenia, which in recent years has intensified its frenzied Russophobic rhetoric. "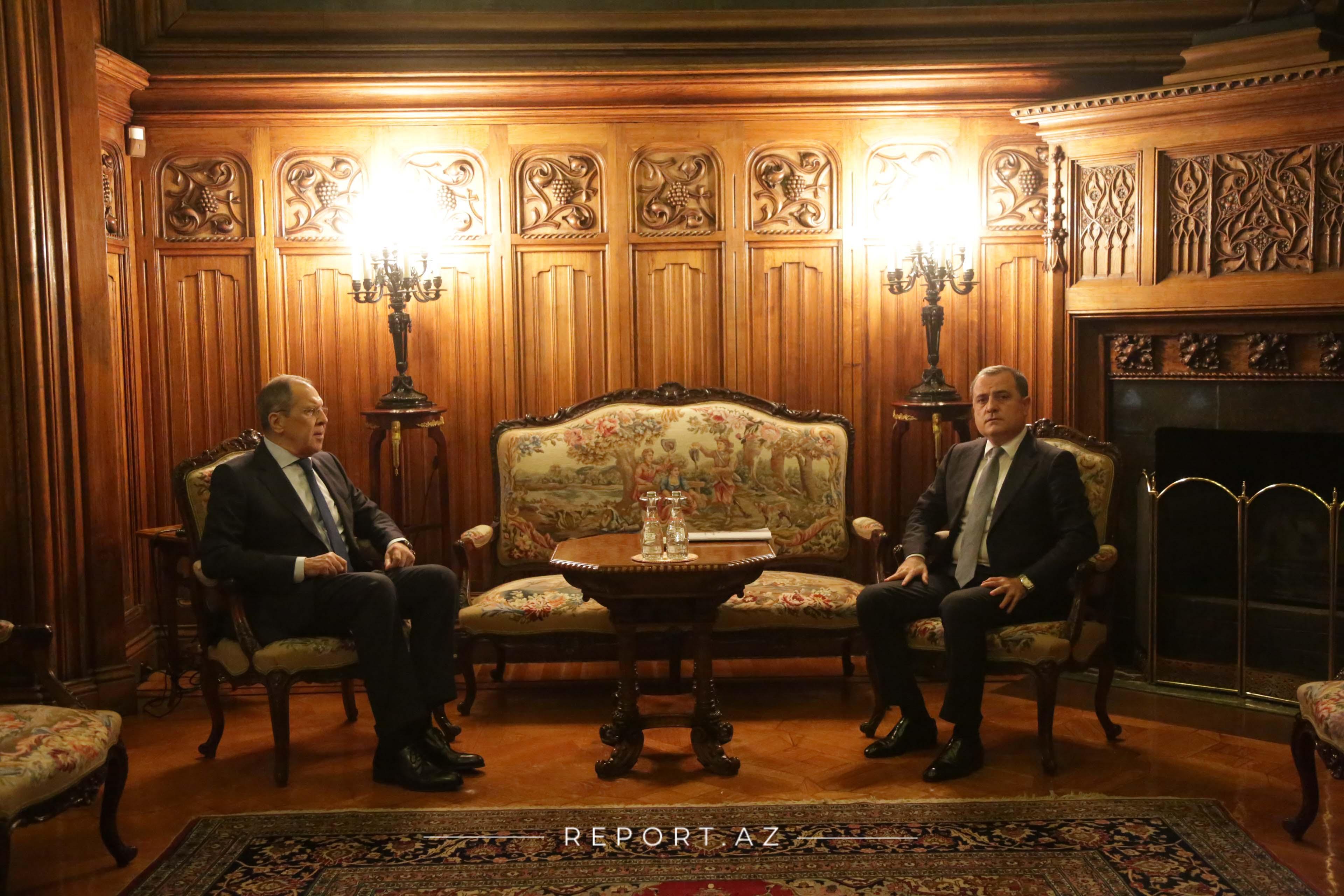 According to Mikhailov, the issue of uniting the energy systems of Russia, Azerbaijan, and Iran also indicates that consultations and plans are being carried out between the countries on large-scale economic and political projects. "Here, we can also recall the development of large-scale road maps that will contribute to the maximum strengthening of interstate partnership."
The expert also considers it essential to discuss the Nagorno-Karabakh conflict, Azerbaijan's main problem, for more than 30 years.
"Lavrov affirmed that Russia would continue its efforts to resolve and fully de-escalate the conflict. Despite the Armenian side's slander, Lavrov confirmed earlier that it was the actions of Yerevan that led to a military escalation in the Tovuz region of Azerbaijan. Moscow has repeatedly besieged Yerevan in its chauvinistic attempts. Yerevan has a weak position as a negotiator. There is nothing to cover, and in my opinion, Karabakh will soon return to its historical fold, and such meetings will only speed up this process, "the political scientist concluded.