The BBC has prepared a report on Lachin city and the activities of Russian peacekeepers in the Lachin corridor, Report informs.
"Russian officers immediately forbid taking pictures of the checkpoint, they refuse to answer questions. The contract soldiers are afraid of cameras and microphones, but in a private conversation they are ready to tell how they live," the report says.
"We are not allowed to use the Internet. There is a TV for entertainment, but not a single channel is available here, so it is more like furniture here. Sometimes we watch movies on disks," says one of the military, who asked to remain anonymous. "I read books in my free time."
"The work with the Red Cross to find the bodies of the dead is the worst thing that I have seen here," admits one of the participants in the search mission.
"We also entered the minefields, saw the corpses, which had already begun to be pulled apart by jackals. I remember we came to work in Shusha, and there the whole road is covered in corpses of young Armenian guys 18-19 years old."
"We must give credit to the Azerbaijani military," he continues."I saw with my own eyes that they buried many dead Armenians when they took up new positions - they saved their bodies from jackals."
The streets of Lachin are empty, the report says. According to official figures, there are now only 80 local residents in the city, the rest are military.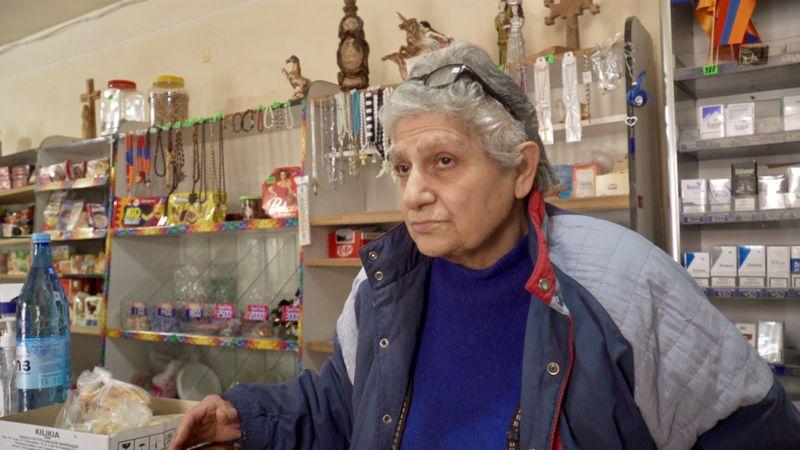 Aida Balikyan, a shop assistant in Lachin, told the BBC that looting in Lachin is common.
"The peacekeepers, of course, keep order, but the looters still know when to come so as not to run into a patrol. Other residents of Lachin say that at some point the looters became completely emboldened - in broad daylight they began to dismantle the roofs of houses," explained Aida.
"I know one thing: those who do this are not Azerbaijanis, they are ours," Aida explains. "They are not doing this because they live well. They even take off the electric wires in order to sell them."