Mikail Jabbarov
Minister of Economy of the Republic of Azerbaijan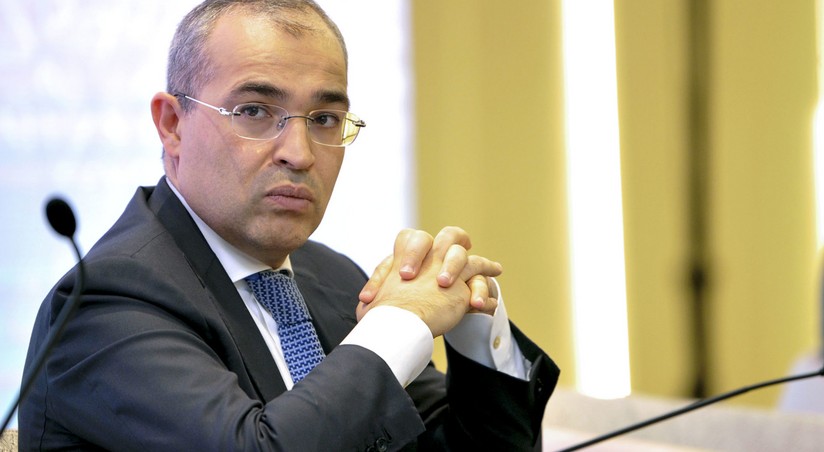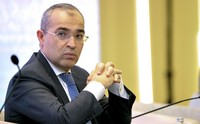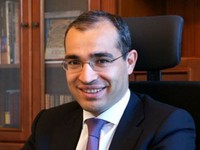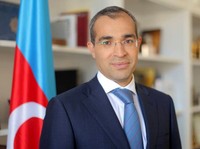 History
On October 23, President Ilham Aliyev signed orders to dismiss Mikayil Jabbarov as the Minister of Taxes and appoint him as the Minister of Economy. On the same day, the head of state signed a decree "On expansion of functions and structure of the Ministry of Economy". By the decree, the Ministry of Taxes, State Committee on Property Issues, State Agency for Antimonopoly Policy and Supervision of the Consumer Market are included in the structure of the Ministry of Economy with the respective status of a state service and the new structure of the Ministry was approved.
According to order signed by the President Ilham Aliyev, Mikayil Chingiz Jabbarov has been dismissed from the post of Minister of Education. According to another order of the head of state, Mikayil Jabbarov was appointed the Minister of Taxes.
By Presidential Order of 19 April 2013 he was appointed Minister of Education of the Azerbaijan Republic
According to the Presidential Order dated on March 6, 2009 he was appointed head of the State Historical and Architectural Reserve "Icherisheher" under the Cabinet of Ministers
According to the Presidential Order of 20 February 2004, he was appointed Deputy Minister of Economic Development. During his work in office he coordinated the activities of the Ministry for Co-operation with international financial institutions, foreign economic relations, foreign investment policy, corporate governance, legal issues in international arbitration.
He worked as an advisor to the Minister of Economic Development in 2002-2003, in 2003-2004 was president of the Export and Investment Promotion in Azerbaijan (AzPROMO)
He is member of the Association of Lawyers in New York City since 1999
He received a master's degree in law at the law school of the University of the Pacific Mc George in Sacramento State of California in 1997-1998, USA, and in 2004 - Master degree in Economics at the Azerbaijan State Economic University.
Jabbarov began his labor activity in 1995 in the banking sector, worked as a lawyer at a law firm and the private sector in 1999-2002
He entered the faculty of the International Law of Baku State University in 1992 and graduated from it with honors diploma in 1997.
Mikail Jabbarov was born on 19 September 1976 in Baku