Leyla Aliyeva
the Vice-President of the Heydar Aliyev Foundation, the Azerbaijan Youth Organisation of Russia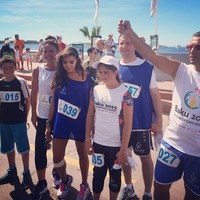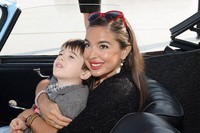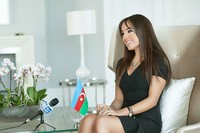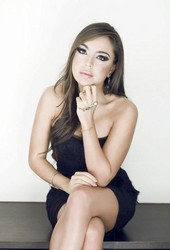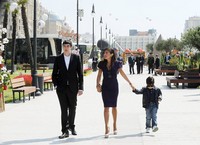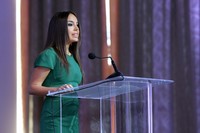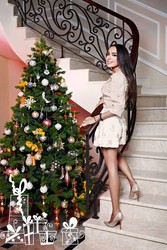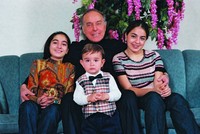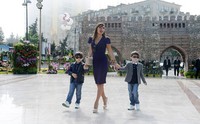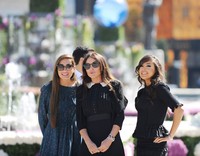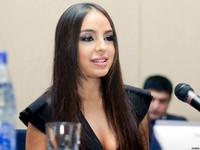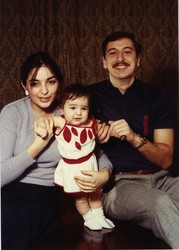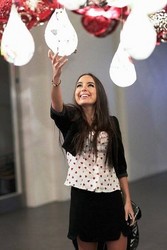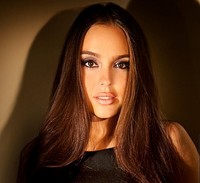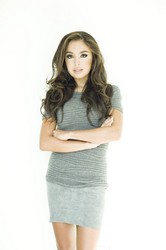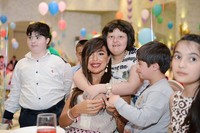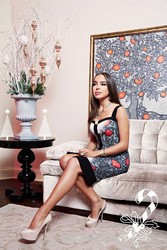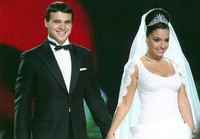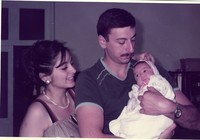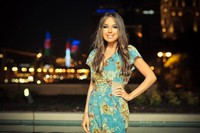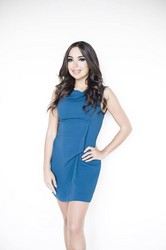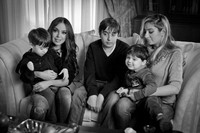 History
According to the Organizational Committee of International Project School Olympiad of "The Protection of Environment", Leyla Aliyeva was awarded an honorary Order "For protection of the Ecological Environment" on April 5, 2013. On October 7, 2013, at the behest of Patriarch Kirill of All Russia, Mrs Leyla Aliyeva was bestowed with the honour of the Holy Order of St. Olga, Apostelian Princesss (Third Class). Leyla Aliyeva was decorated with the Order of "Princess Olga" of 3rd Grade, and the "For Services to the Volgograd Region" Medal, December 20, 2013.
Leyla Aliyeva was awarded an order "For Merit to the Astrakhan Oblast".
Leyla Aliyeva has been the Vice-President of the Heydar Aliyev Foundation since 2011. In July 2011 Leyla Aliyeva was awarded the Tereggi Medal for her achievements in inspiring Azerbaijanis living abroad, and bringing information about today's Azerbaijan to the attention of the wider world community. In October 2011 Leyla Aliyeva launched the new English-language version of Baku Magazine in London. In November 2011 in New York, Leyla Aliyeva was granted the "Key To Life" award – recognition of her continued involvement in humanitarian projects benefiting children. On November 22, 2011 Leyla Aliyeva received a special Certificate and Commendation from the United Nations.
Leyla Aliyeva was made the Chair of AYOR – the Azerbaijan Youth Organisation of Russia – in April 2009.
From 8th May 2008 Leyla Aliyeva launched the social initiative "Justice For Khojaly" – a campaign on behalf of the bereaved and those left destitute as a result of hostilities in the Daghlig Garabagh conflict. Also in May 2008 she became the General Coordinator of the O.I.C. Youth Forum for international dialogue.
Leyla Aliyeva has headed the representation of the Heydar Aliyev Foundation in the Russian Federation since May 10, 2007. On 19th December 2007 Leila Aliyeva first launched the glossy magazine BAKU in Moscow, and has remained its Chief Editor since then.
Leyla Aliyeva studied for her Master's degree at MGIMO (Moscow State Institute for International Affairs) from 2006 until 2008 in Moscow. She remained the President of the MGIMO Azerbaijan Club until 2010.
She graduated from Queen's College in London in 2000, and entered the European Business School (EBS).
Leyla Ilham gyzy Aliyeva was born on July 3, 1985 in Moscow.