Azad Rahimov
Minister of Youth and Sports of the Republic of Azerbaijan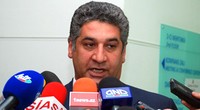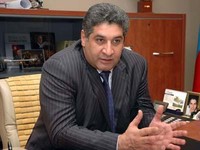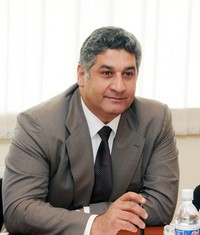 History
He was appointed a Minister of Youth and Sports of the Republic of Azerbaijan in 2006.
He was elected a president of the Federation of Dance Sport in 2005.
He worked as a General Manager of "ItalDesign" Closed Joint Stock Company from 1998 to February 7, 2006.
He was a Chief of the LLC "Ros-İMESKO" in 1994-1998.
He served as a chairman of the Committee of Youth Organizations of Azerbaijan in 1989-1990
He worked as a head of the department of Khatai district Committee in 1987-1989.
He graduated from university in 1986. He was on his active duty in Moscow from July 1986 to November 1987.
He began his career as a Komsomol secretary in the school № 245 of Khatai district in 1984.
He graduated from high school number 134 and entered the English Faculty of Azerbaijan University of Languages in 1981.
Azad Arif oglu Rahimov was born on October 8, 1964 in Baku.