The US, German, Ukrainian, and Moldovan media published an article by Azerbaijani journalist Mubariz Aslanov about the frozen conflicts in the former Soviet Union, their roots, and the Second Karabakh War as an example of their solution.
According to Report, the article, which reflects the "melting of the ice" of the Nagorno-Karabakh conflict against the backdrop of frozen conflicts in the post-Soviet space, emphasizes that long-standing unresolved disputes date back to the 18th and 19th centuries.
It is emphasized that even though several states, which once and for all left the stage of history, since the 19th century has become the arena for the struggle of major powers, centuries of enslavement could not destroy the traditions of the statehood of peoples.
The editorial notes that the resettlement of Armenians to historical Azerbaijani territories created fertile ground for discord between peoples:
"Armenians insist that they have been living in Karabakh for many years. But what do the facts say? The monument "Maragha – 150", erected by the Armenians on their arrival in Karabakh, shows the naked truth. Since the beginning of the XIX century, tens of thousands of Armenians from Iran and Turkey were moved to the mountainous part of the Karabakh region of Azerbaijan. The 15th article of the Turkmenchay agreement signed between Russia and Iran on February 10, 1828, also says this."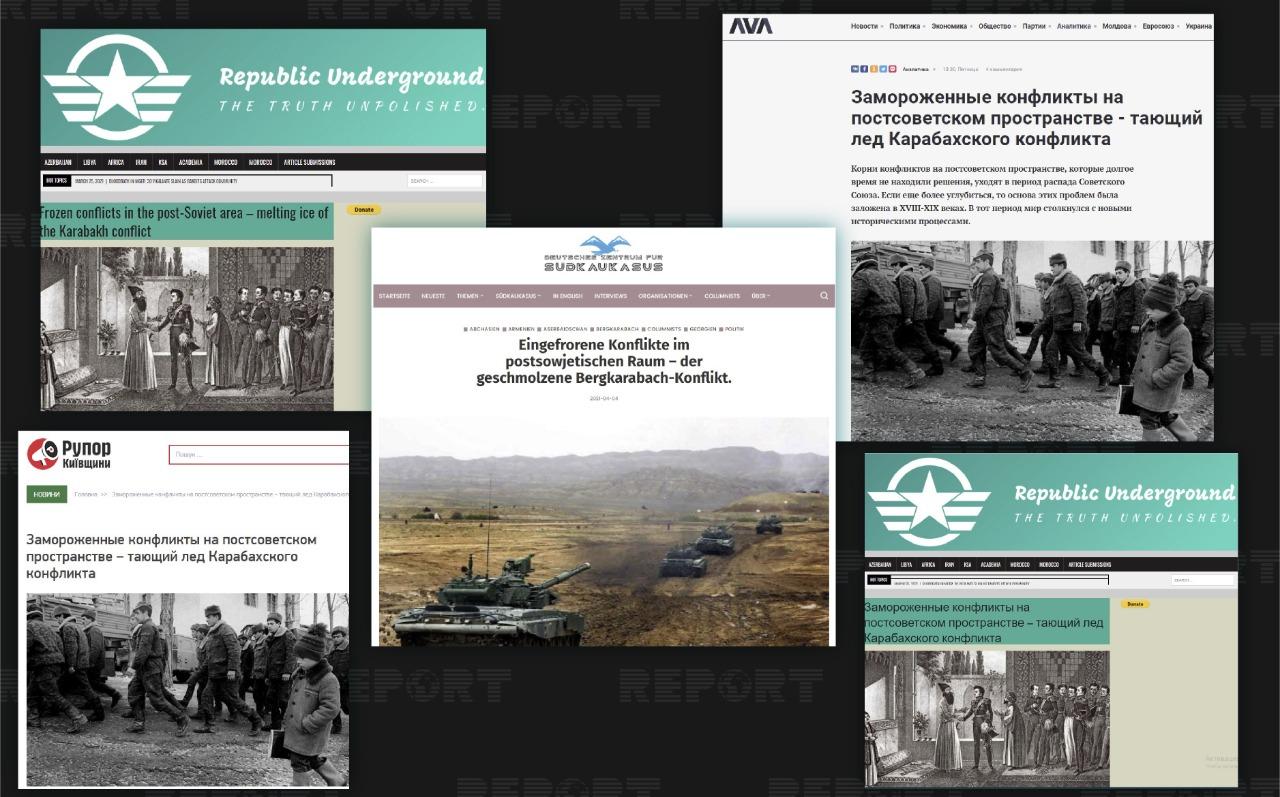 The article said that among the ongoing frozen conflicts in the post-Soviet countries, the United Nations (UN), whose resolutions on the occupation of Azerbaijani territories have been ignored by Armenia for almost 30 years, as well as the OSCE Minsk Group, which is responsible for resolving the conflict had achieved nothing but a weak image in resolving the issue. And Azerbaijan itself took action. Azerbaijan, which started the Patriotic War on September 27, 2020, proved to the world that no matter how many cold streams the region experiences from the north, practical work can melt the ice and resolve the conflict.
"There is also an informational side of the issue, the President of Azerbaijan, Supreme Commander-in-Chief of the Armed Forces Ilham Aliyev, giving interviews to more than 30 world media outlets for 44 days, once again put the opposite side face to face with irrefutable facts and once again reminded of his guarantee in connection with coexistence that he has been talking about for years. However, instead of a bloodless solution to the conflict, the Armenian leadership stubbornly resorted to provocations, preferred the option of war, even at the cost of the blood of its own youth," the author wrote.
The article was published in the US press in English and Russian, as well as in news sources in Germany, Ukraine, and Moldova.