Mahir Mammadov, vice president of the Azerbaijan Chess Federation and International Chess Federation, gives an interview to Report.
- The Candidates Tournament has been cut short. What can you say about it?
I expected such a decision. The events are developing like in a bad, low-budget Hollywood movie, and things have gone so fast. Indeed, the FIDE officials thought that all security measures were taken, and eight people could vie to the end. But after the Russian government decided to suspend all flights in response to yesterday's speech by Russian President Vladimir Putin, the organization put off the second round of the tournament for an indefinite period. I was the only person in FIDE who abstained from voting on the decision to replace Teymur Rajabov with Maxime Vachier-Lagrave. But I did not support Teymur's decision, because I could not accept that he lost his place in the Candidates Tournament. The further developments proceeded according to Teymur's and our worst predictions.
I want to re-emphasize once again that I was the only neutral person in this issue. Not because Rajabov represented Azerbaijan. I did not want this decision to be taken so quickly, without any broad discissions. Despite this, the FIDE's resolution to replace Teymur with Maxime was adopted by a wide margin.
Since the start of the tournament, the participants felt suppressed. But no one dared to protest. Unfortunately, the decision was announced today. In any case, at the moment, it is the only right step.
- But who will compensate for the moral damage inflicted on Teymur Rajabov?
I think Teymur has the right to raise the issue of moral or real damage in a legislative plane. He can do it either by attracting lawyers, the Azerbaijan Chess Federation, or alone. I just want to say that it is not the federation but Teymur Rajabov who won the right to participate in the Candidates Tournament. It was Teymur's place. Therefore, he can do it independently. If Rajabov does not take part, any struggle or steps are out of the question.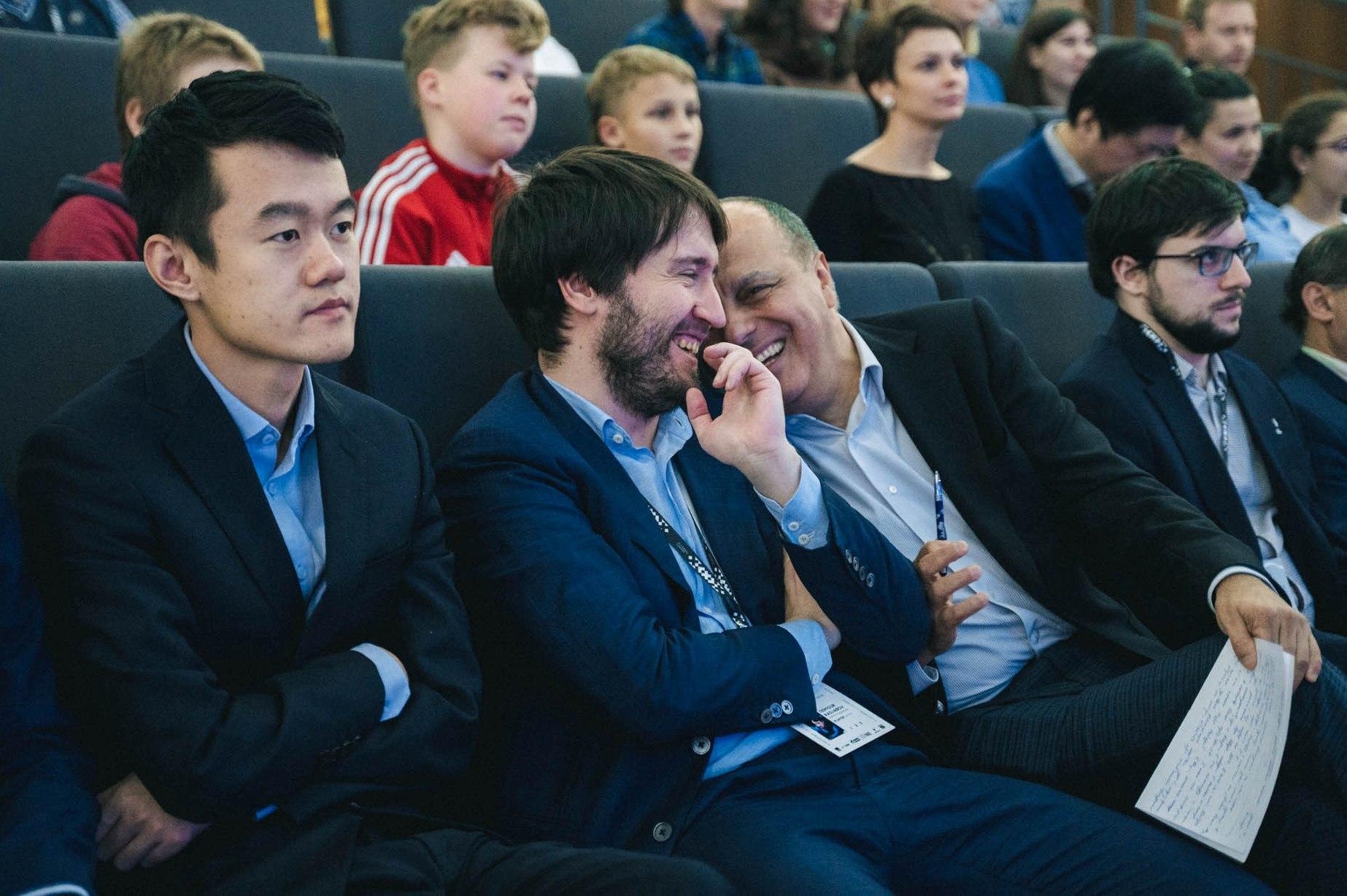 - Teymur Rajabov openly stated that he refused the competition because of the coronavirus. But FIDE says that the chess player declined to participate for personal reasons. How do you explain the discrepancies in the two statements?
I did not vote on the FIDE decision. Everyone in the structure knows this. Teymur  before the World Health Organization declared the coronavirus pandemic. The decision-making procedure lasted from March 4 to March 6. At that time, there were no prohibitions in Russia, and competitions were held there. You know that even after the announcement of the coronavirus pandemic on March 11-13, the UEFA Europa League and UEFA Champions League matches took place, the national championships of individual countries were held. We said that Teymur got ahead of himself. Now he has a perspective if he wishes.