At the end of May 2021, a criminal case was initiated against five Ukrainian police officers who used force on the relatives of an Azerbaijani who escaped from a court in Kyiv, Report informs.
The criminal case was launched as a result of a lengthy investigation.
Afras Mammadov, born in 1973, an Azerbaijani citizen detained on May 28 this year under several articles of the Criminal Code of Ukraine, escaped by throwing a narcotic substance into the cup of guards during a break in the courtroom of Irpen City Court.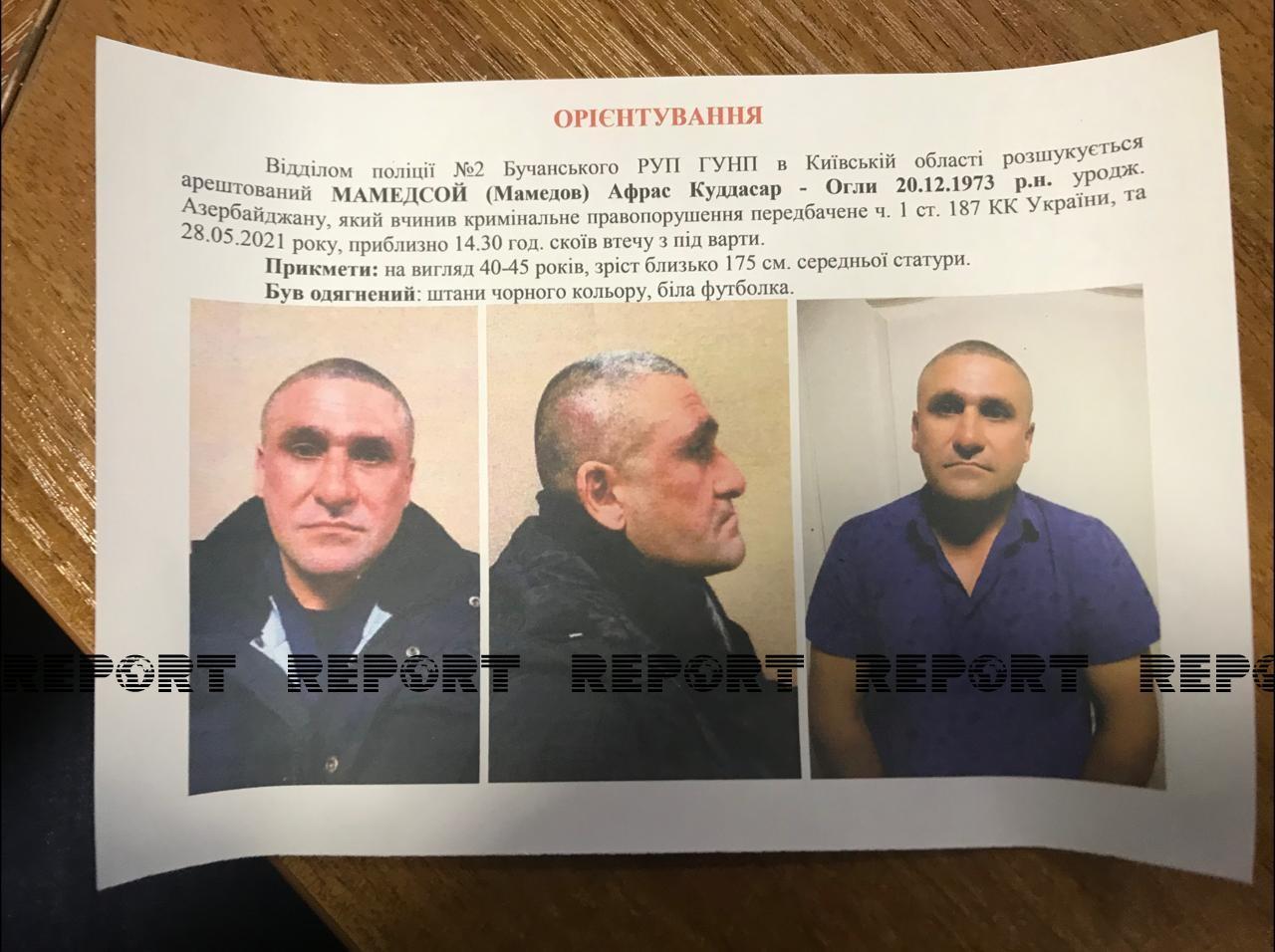 Kyiv regional police officers, who were searching for him, began raids on the properties of Mammadov's compatriots. On the same day, several local people in civilian clothes approached Mammadov's relatives and fellow villagers Alverdi and Fikrat Mammadov, who were engaged in small trade in a tent at 54 Almatinsky, Dniprovsky district of Kyiv, and their fellow villagers Khazar Jabbarov, Elman Mansimov and Saday Jabbarov, and demanded that they disclose the fugitive's whereabouts.
When the men stated that they had not seen Afras Mammadov, they were subjected to severe physical and insulting violence. As a result, the seriously injured Azerbaijanis were taken to a local hospital. At that time, video footage of wounded Azerbaijanis from the hospital was shared on the internet.