A round table titled "Ukraine-Azerbaijan: prospects of cooperation" was held in Ukrinform Information Agency in Kyiv.
Report's Eastern Europe bureau informs that the event, moderated by Evgeny Androshuk, was attended by members of Ukraine's Verkhovna Rada, Deputy Chairmen of Working Group on Ukraine-Azerbaijan Interparliamentary relations Marian Zablotsky, Lyudmila Marchenko, head of United Diaspora of Ukrainian Azerbaijanis, co-chair of Ukrainian Azerbaijanis Rada Hikmet Javadov, Editor-in-chief at BUSINESS magazine Vladimir Chepovoy, Director of Caspian Service Viktoriya Neroda, well-known journalist Yuriy Kochevenko, famous Azerbaijani journalist-film director Fuad Aliyev, Advisor to Director-General of SOCAR Energy Ukraine Zinaida Kukina, local journalists, as well as head of the working group on Azerbaijan-Ukraine interparliamentary relations Rufet Guliyev, an official of State Committee for Work with Diaspora Ruslan Guliyev, politician Teymur Atayev, director of Center for History of Caucasus Rizvan Huseynov.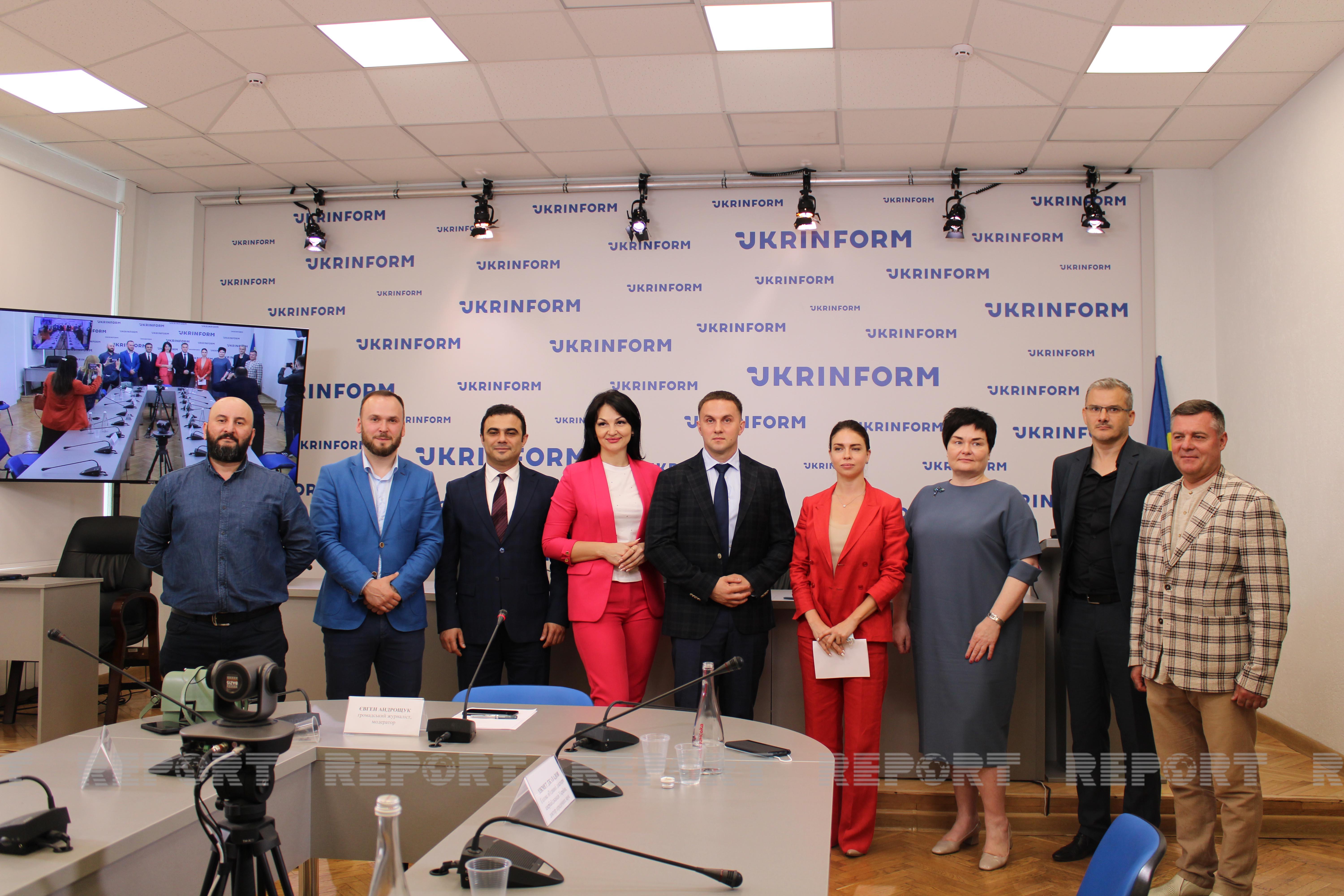 Androshuk mentioned that this is the second event. The first one was held on the eve of the 44-day Patriotic War. According to him, such events aim to strengthen the cooperation between the two countries in the sphere of information. MP Zablotsky said Ukraine had always supported Azerbaijan's territorial integrity: "At the same time, Azerbaijan supported Ukraine's sovereignty. So, the two countries have great potential to develop the relations."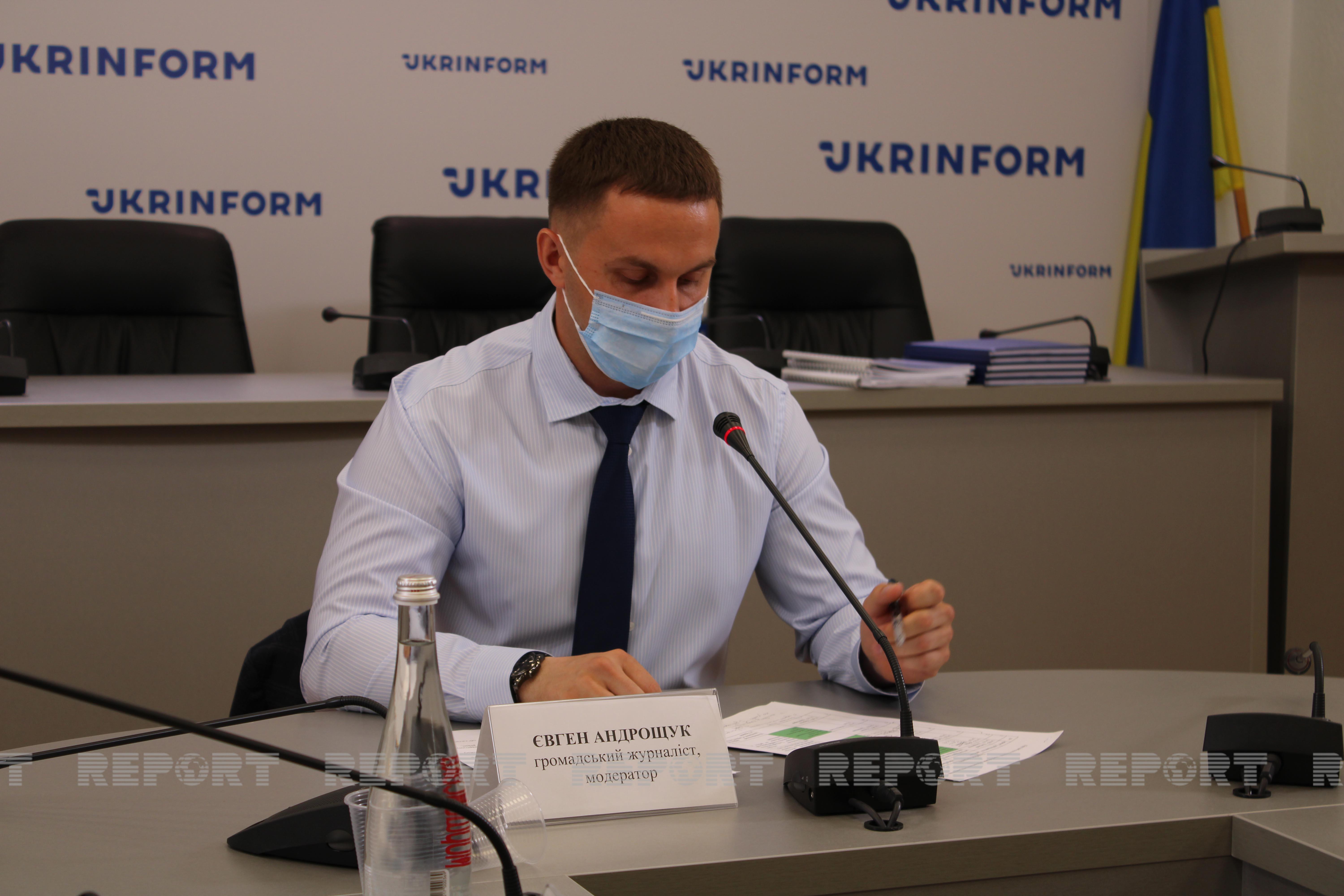 MP Marchenko drew attention to the potential of the work to be done in the field of education. Kukina noted that SOCAR Energy Ukraine would always be active in contributing the bilateral relations.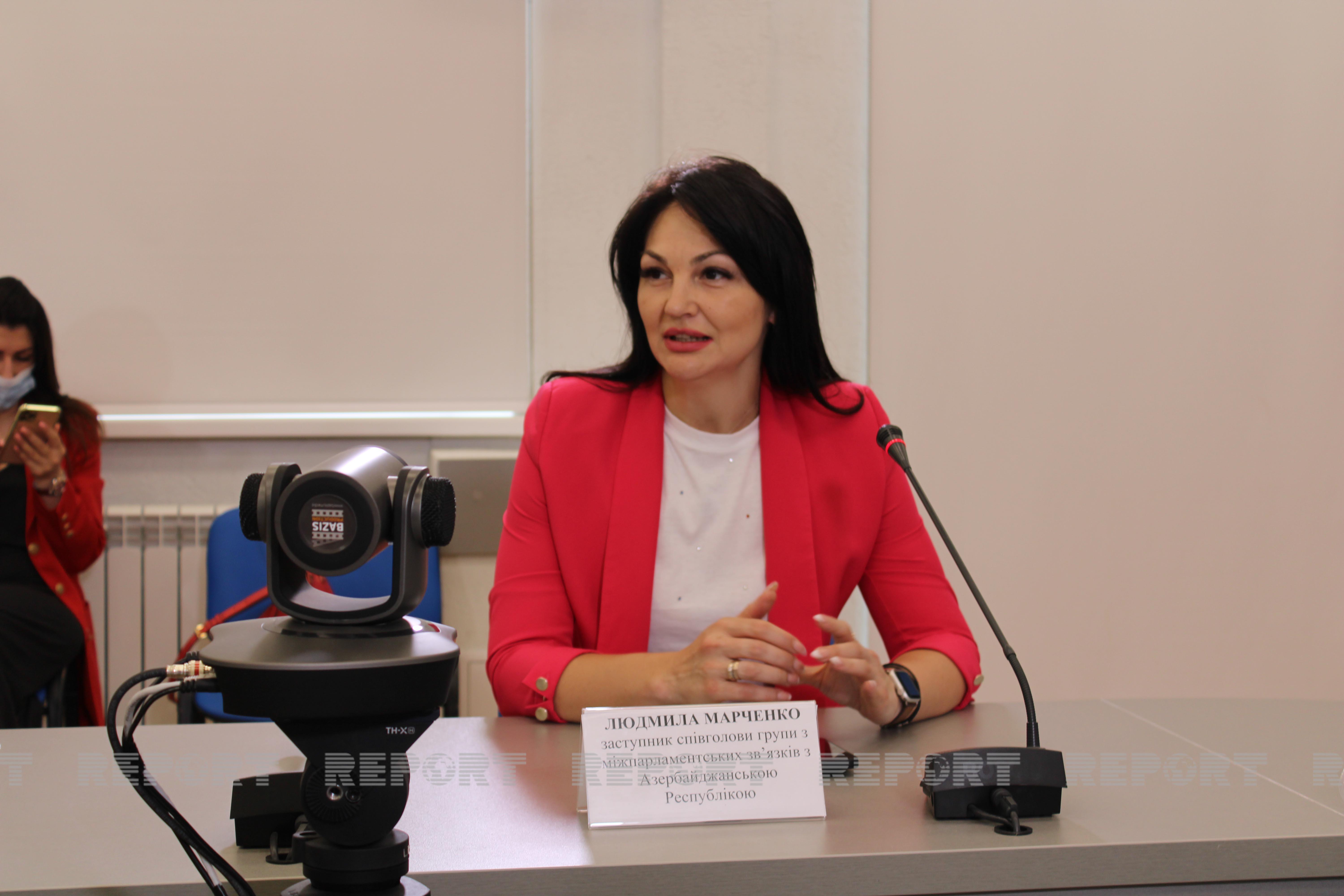 Javadov stressed that it is time to take concrete steps to exchange and security of information between the two countries.
Fuad Aliyev said the media cooperation between Ukraine and Azerbaijan is low, and this problem should be resolved soon.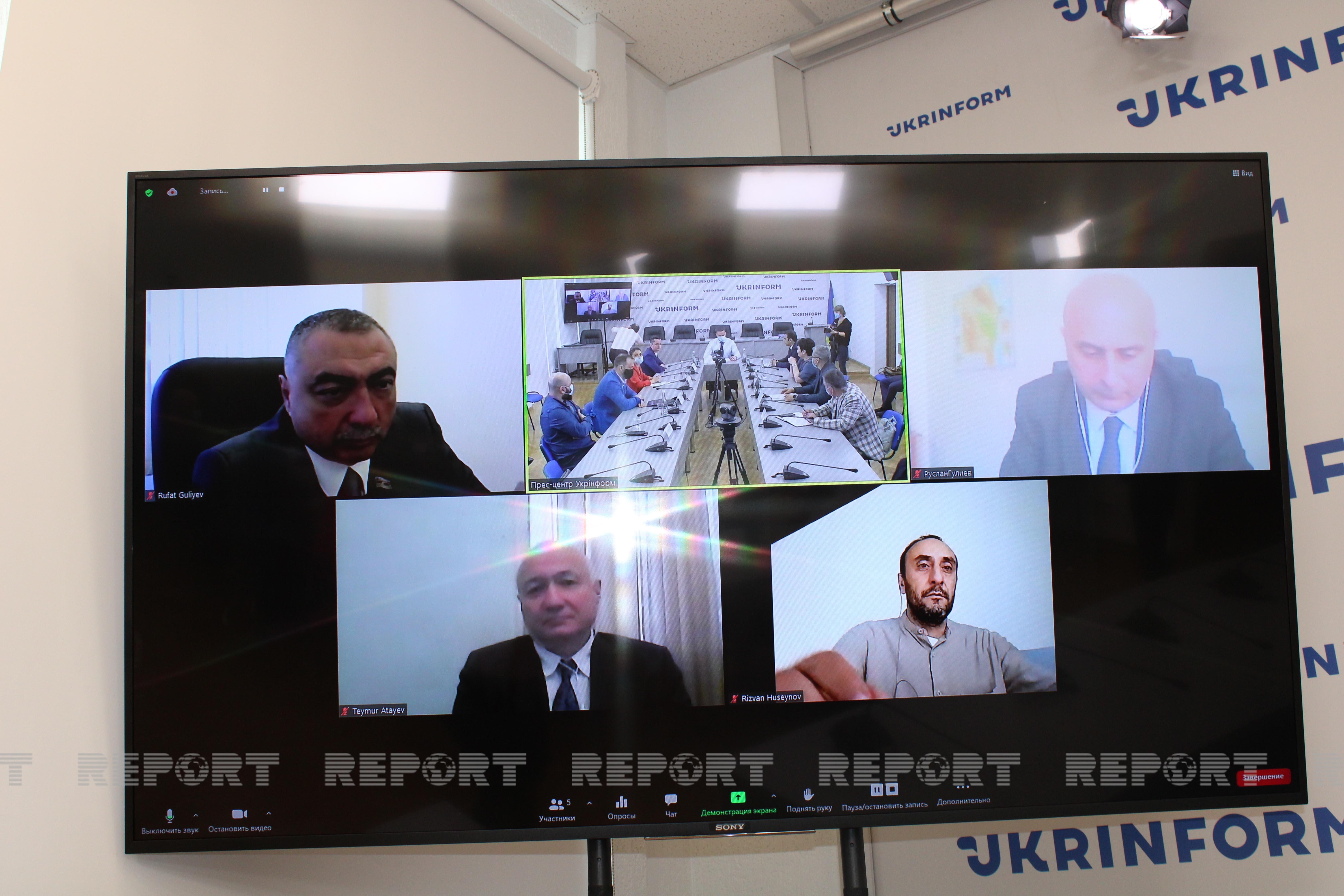 Politician Teymur Atayev spoke about the significance of the joint media platform between the two countries. Aliyev and Atayev noted the inevitability of the media platform, drawing attention to the activity of the Report Information Agency. Other attendees also expressed their views on the topic and put forward concrete proposals.