Azerbaijan's Embassy in Moscow honored the memory of the martyrs of the 44-day Patriotic War, the Russian bureau of Report informs.
A stand in memory of the fallen heroes has been set up in front of the Azerbaijani embassy.
All comers had the opportunity to lay flowers and honor the memory of the victims of the tragedy. The event began with a minute of silence.
Azerbaijani Ambassador to Russia Polad Bulbuloglu expressed gratitude to all those present and noted the importance of holding such events for the entire Azerbaijani people: "I must emphasize that over these 30 years a whole generation of patriots has grown up in Azerbaijan, who were ready and gave their lives for the sake of the Motherland. Azerbaijan did everything to resolve the Karabakh conflict peacefully, but such calls were ignored. Numerous provocations by the Armenian government put an end to the diplomatic process. Our army, which defended the territorial integrity of the country, showed the whole world the power of Azerbaijani weapons."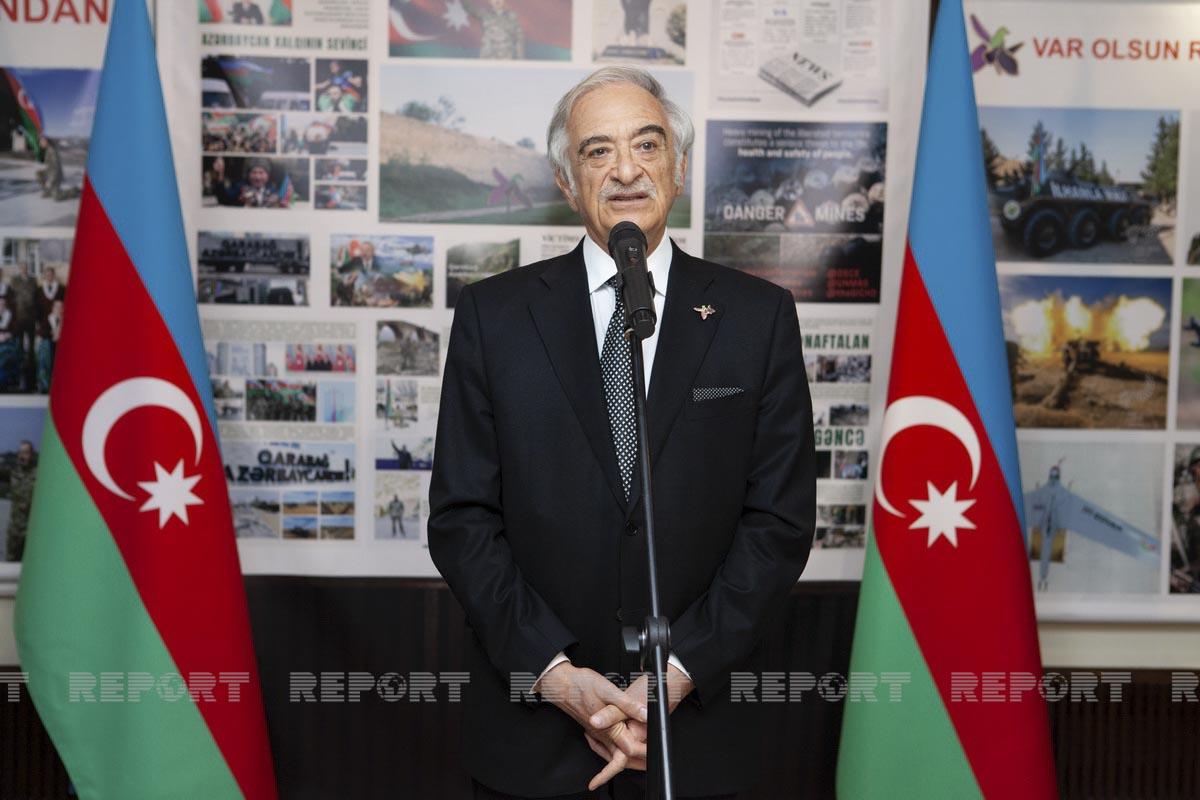 The ambassador of Azerbaijan also expressed gratitude to Ambassador of Pakistan to the Russian Federation Shafqat Ali Khan and the diplomats of the embassies of Pakistan and Turkey, who were present at the event for supporting Azerbaijan during the Second Karabakh war.
The ambassador noted that restoration work is underway in the liberated territories of Karabakh: "All this time I was in Shusha, restoring my father's house. Every time I came to Shusha, I was overwhelmed with an inexpressible sense of pride, a sense of awareness of the strength of my people, my army, my President. Our cities and villages in Karabakh are being intensively rebuilt. An international airport has been built in the destroyed Fuzuli in eight months. Engineer in Moscow, who is well familiar with construction issues, recently said that this is simply impossible. Even the airport design usually takes 1.5 to 2 years to develop. Construction of the international airport in eight months is an achievement of Azerbaijan after the war and, of course, of our President Ilham Aliyev."
At the end of the event, the guests watched documentaries dedicated to the Second Karabakh War.