Governor of Lviv Regional State Administration of Ukraine Maksym Kozytskyy's interview to Report's Eastern Europe Bureau.
- How do you assess the level of development of interregional relations between Azerbaijan and Ukraine? In what areas is it necessary to deepen cooperation?
You know, it depends on how you look at it. Our countries have been independent for 30 years. 20 years ago, the trade turnover was around 5-10 million euros, and now it is 600 million euros. Is it more or less? For countries like ours with a common history, this is very little. The turnover is indeed growing, but it is not enough. The cooperation probably covers the traditional areas of collaboration, such as the light industry and food industry. But I would like this cooperation to develop in new fields. The economy has changed, so it is necessary to expand cooperation in IT, space, machine-building, and aviation. Given the presence of Azerbaijani companies in Ukraine, first of all, it is necessary to mention SOCAR. The level of service provided there is the level that every company should set a goal for. We are glad to have such a partner in Ukraine.
- Can one of the cities of the Lviv region and one of the liberated cities of Azerbaijan become sister cities?
One of the first meetings with the ambassadors of foreign countries was with the previous ambassador of Azerbaijan to Ukraine. We discussed the issues of cooperation between countries and regions. We have a cooperation with the Nakhchivan Autonomous Republic, but very little has been done on this agreement. We want to deepen our cooperation and are ready for a new stage of collaboration. By the way, just as Azerbaijan always supports the territorial integrity of Ukraine on all international platforms, Ukraine also supports the territorial integrity of Azerbaijan.
- You probably know that the liberated territories have excellent tourism potential. Are there any suggestions for twinning between cities with two tourist centers, such as Shusha and any of your cities?
We also have beautiful tourist attractions - Truskavets, Skhodnitsa, Borislav, where many Azerbaijanis traditionally rest. At present, Azerbaijan is in the top five in terms of the homeland of tourists visiting Ukraine. Probably, it would be interesting to extend interaction with such cities and conclude such agreements.
- Ukraine is conducting reforms. What steps is your province taking in this process?
Many thanks to the President of Ukraine for promoting these initiatives in Ukraine, including the Lviv region. If we take the "Big Construction" project, each district builds at least five schools, five kindergartens, and five stadiums every year. At the same time, roads are being built, infrastructure is being improved, even the most remote villages are being provided with the Internet, and centers are being built to provide administrative services. The works done with paper documents and officials until now are now electronic. It will also significantly reduce the number of corruption cases. The health care system is being reformed, and hospitals are being renovated. The task for next year is to restore or build a multidisciplinary children's hospital and an adult hospital in each region, including Lviv. The project on the restoration of monuments is also interesting. About 75% of the monuments included in the UNESCO list are located in the Lviv region. The initiative of the President is significant for us. As we are the westernmost province, we need to build new checkpoints and integrate roads and railways in terms of the country's integration into European society. This also includes the connection to Europe's unified power system, a process that must be completed by 2023. It is necessary to implement all the initiatives of the President.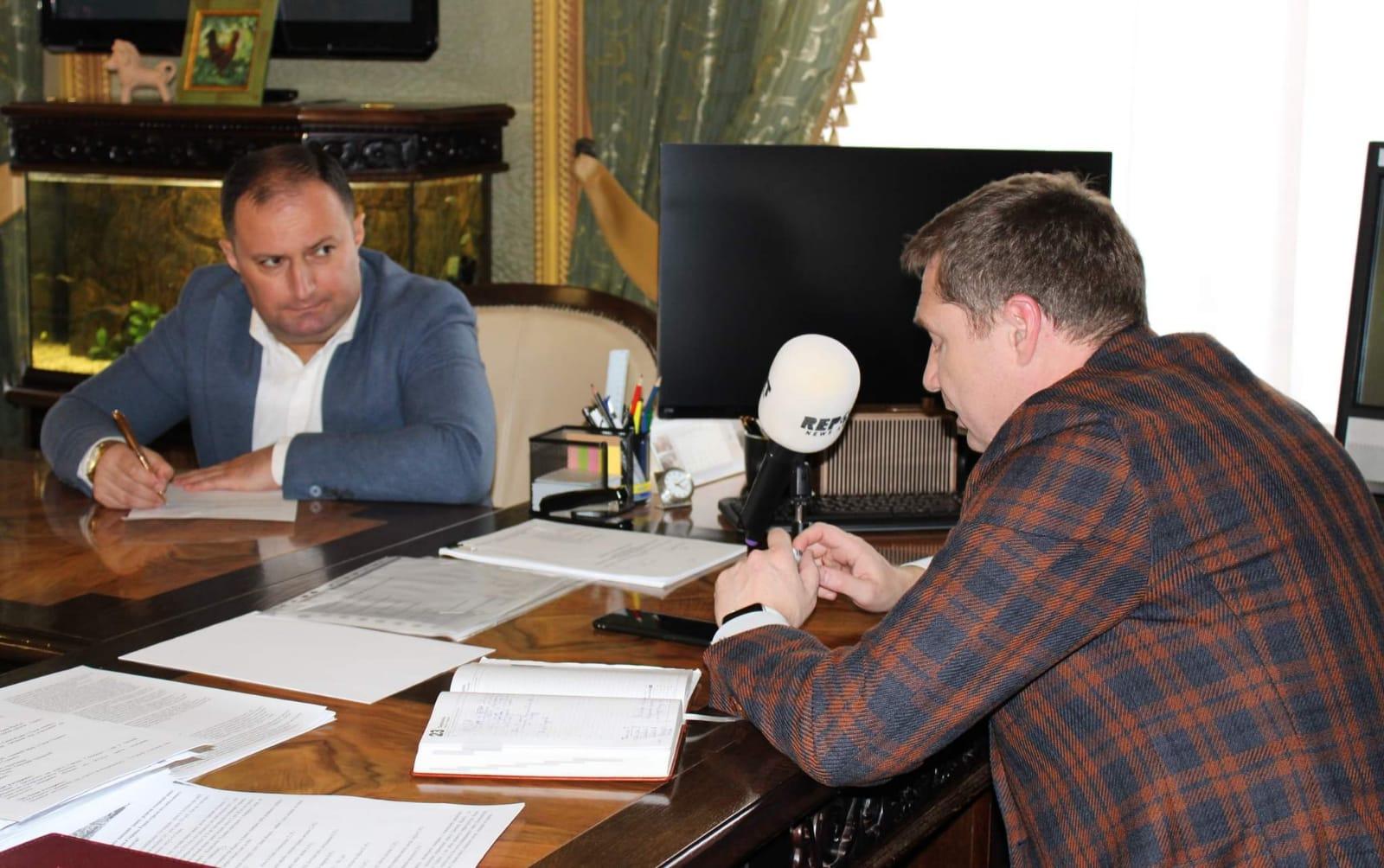 - In the past, there were many cases of corruption and crime in Ukraine. As a result, foreign businessmen were reluctant to invest. Is there a guarantee that this will not happen today?
The main task is to create conditions and an environment for an ethical business. We are trying to do the same. Last month, the State Architectural and Construction Inspectorate was abolished, and a new regulatory body was established in the construction sector. Also, the law enforcement agencies are being modernized, and the Bureau of Economic Security will be launched. It will also be a tool to protect a business. I can say on my own behalf that we will do everything that business in the Lviv region can feel free and secure.
- So, there is a guarantee ?!
Yes.
- How do you see the role of ethnic peoples, including Azerbaijanis, in these reforms in general, as well as in the development of the regional economy?
Lviv region has always been known for its hospitality. Throughout history, many peoples have lived here, and each of them felt at home in Ukraine. Ukraine and Lviv region were their homeland. We are glad that we have businesses and people belonging to different nations who give a positive impetus to the development of our state.
- Do you think Azerbaijanis are active in the economic, political, and social life of Lviv?
There are two public organizations of Azerbaijanis in our region. We have a department responsible for the development of different nations and traditions. Of course, I would like people to be active. I do not say this only from the point of view of Azerbaijanis but in general.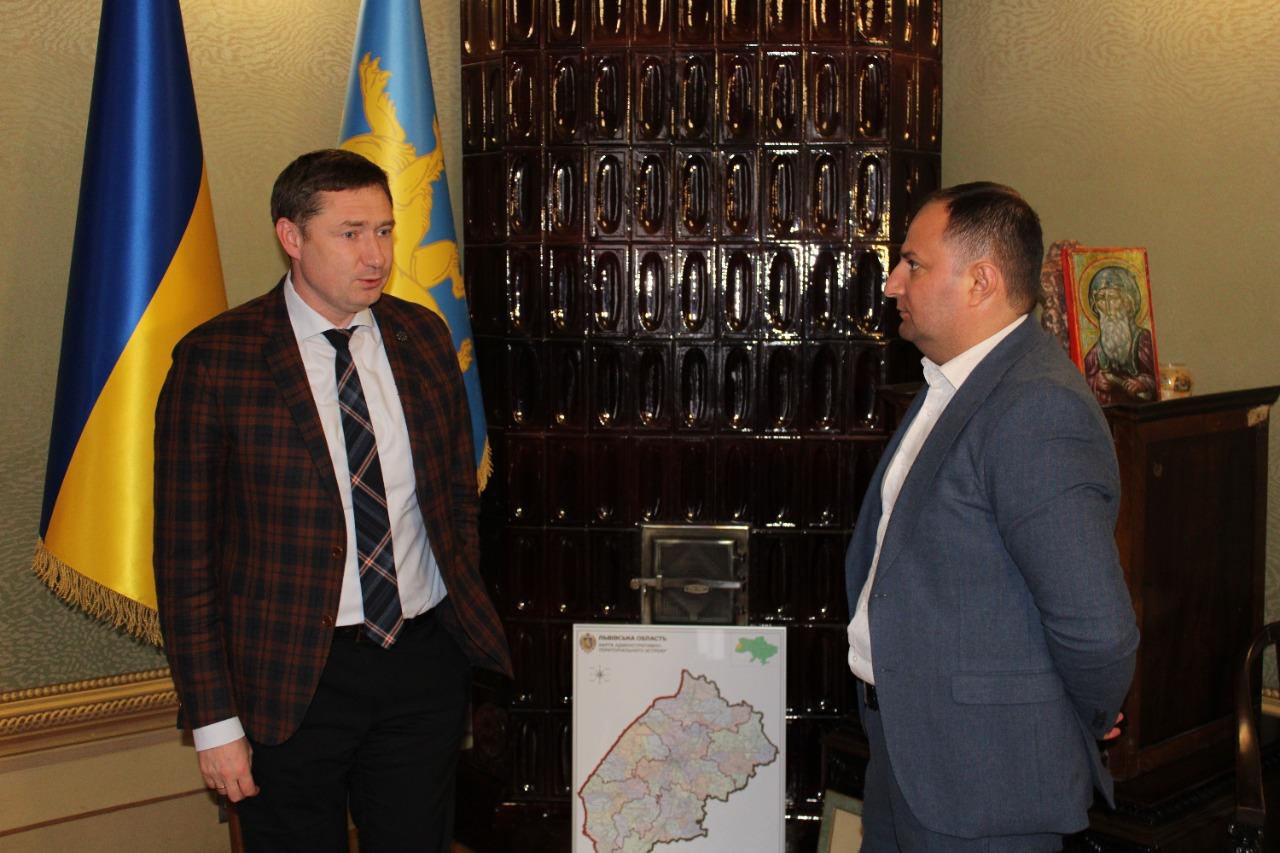 - Ukraine is living in a state of war today. Therefore, it needs to unite not only Ukrainians but also ethnic minorities. At the same time, many young Azerbaijanis live in Ukraine. Do you have any plans to mobilize these young people around the realities of Ukraine and support their struggle in Ukraine?
I think it is necessary to instill a sense of patriotism in kindergarten. Both families and the country must deal with this. If we explain to children what Ukraine is and why they need a country where different peoples can live together, they, including Azerbaijanis, will grow up in this spirit, unite around a common goal and take up arms, and defend their country.
- What is the level of your relations with the Azerbaijani Diaspora?
I have met with representatives of the diaspora in Lviv several times. My brother Stepan is currently the head of the Ukrainian-Azerbaijani Friendship Organization ...
- Does he has ties with anyone from the Azerbaijani diaspora? For example, we have organizations ...
It is necessary to ask him this. As far as I have heard, there is an organization of the United Diaspora of Azerbaijanis of Ukraine (chairman Hikmat Javadov). They operate normally. In general, speaking about my relations with Azerbaijanis, I must say that my grandfather Asgar Aslanov was Azerbaijani. He lived in Dagestan. My mother is also semi-Azerbaijani. Many of my relatives still live in Dagestan, and some have moved to some places. Her mother's cousin is currently the director of the Central Library of the Sabail District Centralized Library System in Baku. That is why we continue our relations. I used to spend every summer on the shores of the Caspian Sea when I was a child. As I walked around holding my grandfather's hand, I saw how everyone respected him. I have always wanted to be like him in terms of gaining people's respect. He was the chief physician of the hospital and worked until the age of 84. He was respected on the road, on the street, and in the marketplace.