Eastern Europe Bureau of Report presents an interview with Serhiy Borzov, Governor of Vinnytsia Region of Ukraine.
- How do you assess the level of relations between the regions of Azerbaijan and Ukraine? In what areas does cooperation need to be deepened?
- In general, economic relations between Ukraine and Azerbaijan are a confirmation of our interregional relations. Despite the great distance between our countries, I think they are similar. Finally, consumers in both countries want quality products. In January-September 2021, over 30 enterprises of Vinnytsia Region exported their products to Azerbaijan. In the first nine months of this year, about $5 million worth of products were exported from Vinnytsia to Azerbaijan. The prominent place was taken by milk and dairy products (24%), ethyl alcohol (20%), meat and dry products (both 16%), products made of ferrous and non-precious metals (13.5%). Also, the pharmaceutical market is developing very dynamically and, at present, has a 5% share, but we think this figure will increase in the future. Besides, the percentage of wooden products is up to 5%. Unfortunately, no goods from Azerbaijan have been officially imported to our region this year. I think our mutual interest is in this direction because the Vinnytsia oblast is also interested in importing quality Azerbaijani products. Our enterprises are quite large and can import each product directly from Azerbaijan."
I should note that the range of exported products is very wide. Vinnytsia companies also export clay, kaolin, food products, heating radiators, electrical appliances, pumps, refrigerators, etc. This process shows that the business of Vinnytsia and the businessmen of your country have a great opportunity to intensify trade relations by increasing the volume of these supplies. We are very interested in expanding economic cooperation.
I can point out the promising areas of bilateral trade, including agriculture, industrial processing, energy, and transport. We are still developing engineering and pharmacy.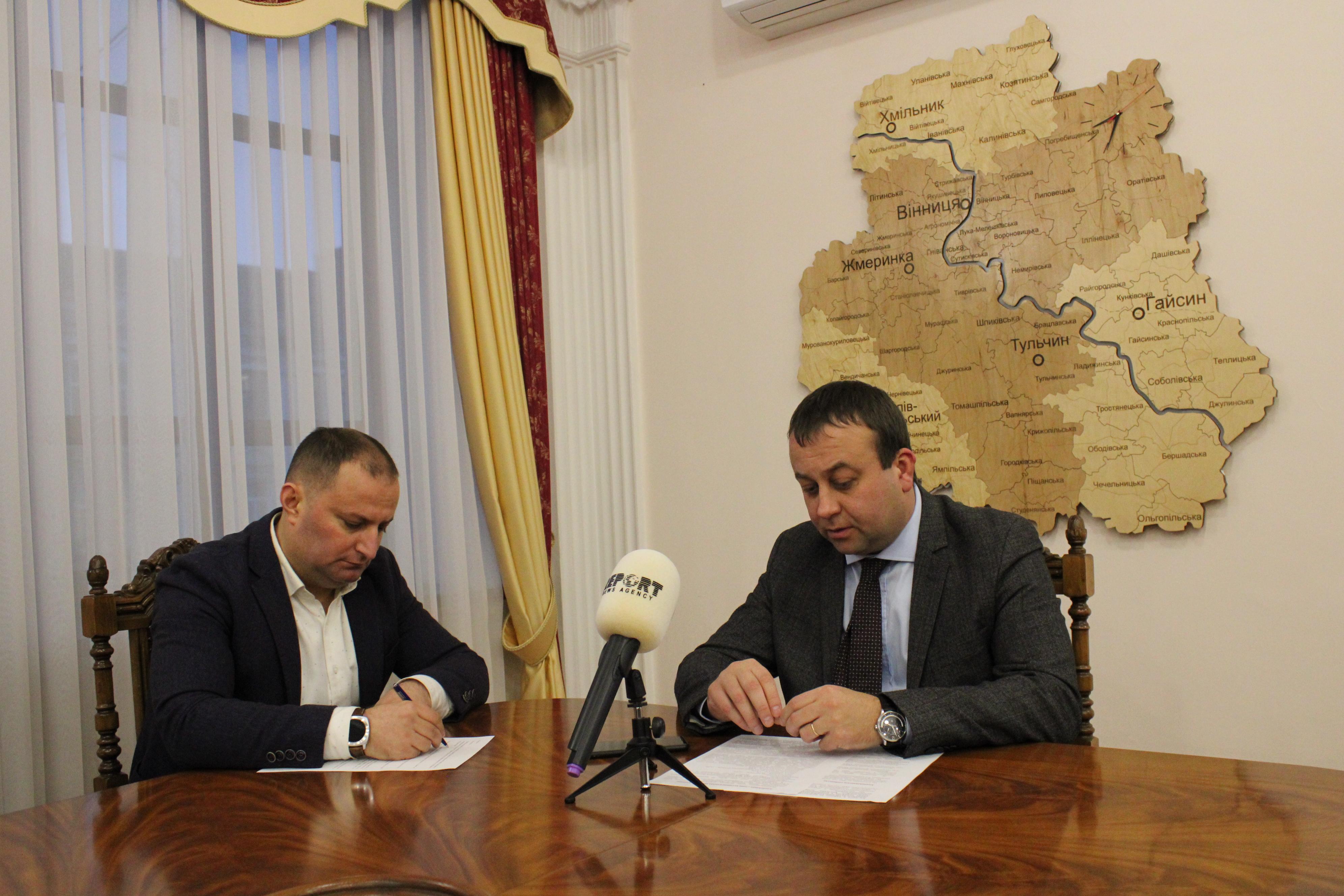 At the same time, I think there is not enough cooperation in the tourism sector. Because Azerbaijan is very beautiful, I have friends, who have been there and praised it. We do not have information to this end, so there were gaps somewhere. By sending invitations to business forums and various exhibitions, the regional state administration constantly encourages local entrepreneurs to intensify trade with Azerbaijan and increase trade turnover. However, currently, there is no concrete agreement between Vinnytsia Region and Azerbaijan on the development of trade, cooperation, cultural and tourism ties. We hope that after the publication of the interview, all opportunities will be mobilized from Azerbaijan, and such agreements will be signed in the future. We believe that interregional cooperation is an additional tool in terms of increasing exports and finding new markets.
Vinnytsia Region is a scientifically developed region. There are six state universities in the region, and Azerbaijani students also study here. These are the Medical University and the Polytechnic University. I would like to mention Polytechnic University. Thus, Vinnytsia Region ranks 6th in Ukraine in terms of IT technologies. We have the beautiful city of Khmelnytskyi, a beautiful resort. Here we can provide rehabilitation services to Azerbaijani citizens, which are not inferior to those in Truskovets or Morshin. It's just that this tourism connection has to be reciprocal. Some may want to see Baku, some may intend to come and rehabilitate in our recreation and rehabilitation center. We are also interested in attracting Azerbaijani investment.
We recently had an official meeting with representatives of the Azerbaijani company AzVirt. They are engaged in large infrastructure projects. Since the "Great Construction" project is now being implemented throughout the country thanks to President Zelensky, we are also interested in the construction of roads, bridges, tunnels, and airports. At present, the runway is being overhauled at our international airport. We believe that the future of the airport will be very bright. Because our province occupies one of the highest places in terms of transit crossings. In addition to residents of Vinnytsia Region, Moldovan citizens can also use this airport. A memorandum of cooperation was signed after a meeting between President Zelensky and his Moldovan counterpart Maia Sandu.
Currently, an intergovernmental agreement on the construction of another bridge across the Dniester River is being prepared. The road from Nemirov to Yampola has already been completely repaired. In 90 days, almost a completely 90 km long new road was built. The construction of the bridge is scheduled for next year. This is the shortest route to the Balkans for the Baltic countries, as well as for a number of European countries. I mean Romania, Bulgaria, Greece, the countries of the former Yugoslavia, and Turkey. For Moldovan citizens, it is more profitable to fly from Vinnytsia International Airport and return there. Because Moldova is only a 1.5-hour drive from the airport. On the other hand, there is still much work to be done in terms of international destinations. It is not easy, but I think that there should be flights from the center of Ukraine to all popular destinations.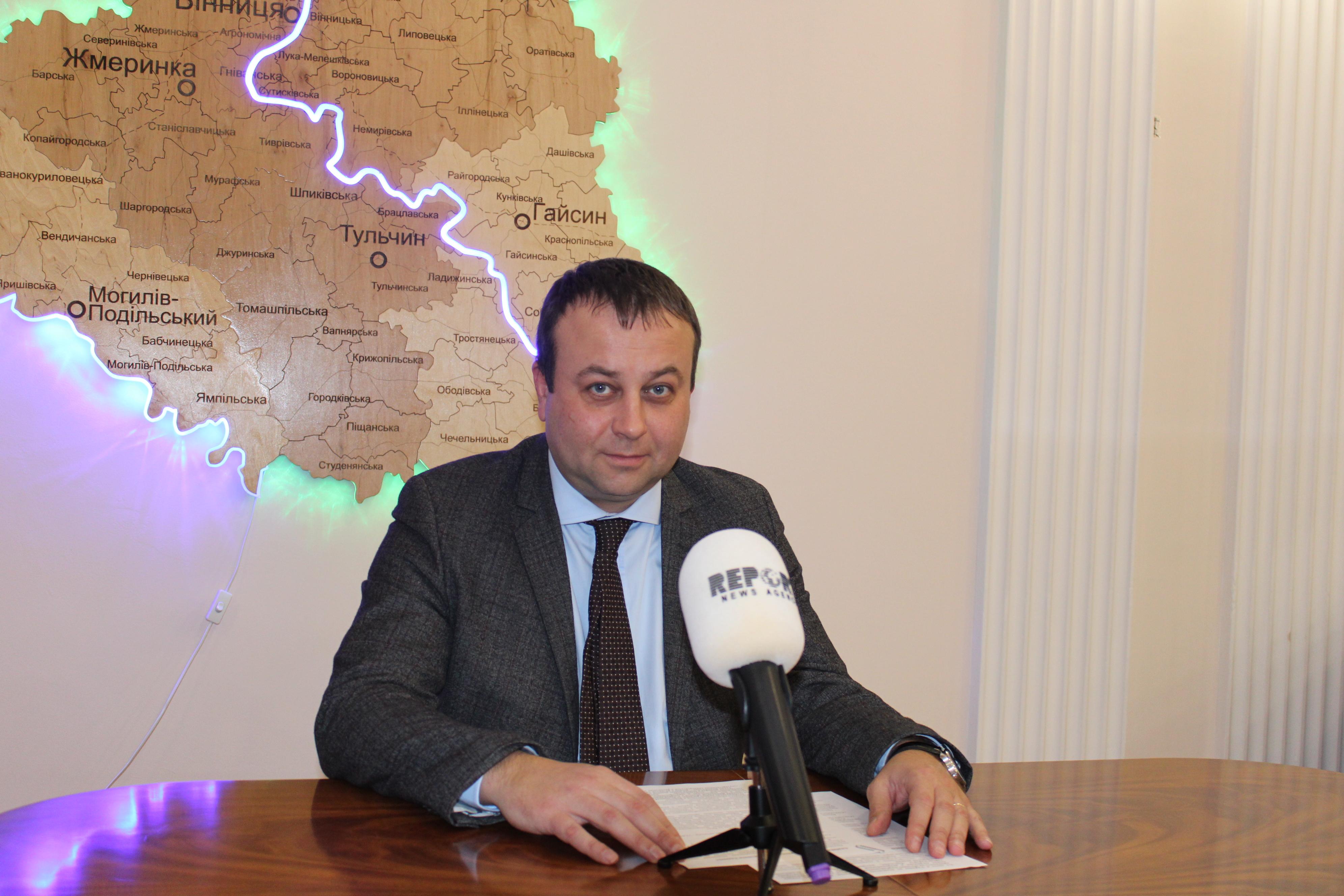 - Can a town in Vinnytsia Region become a sister city with one of the liberated Azerbaijani towns? We have very beautiful towns in Karabakh.
- Do you mean Shusha?
- Not only Shusha but also Aghdam, Jabrayil, Gubadli, Kalbajar, Lachin, Zangilan, Fuzuli. By the way, an international airport has been opened in Fuzuli.
- I watched a video about the opening of the airport. I liked the fact that the airport was built so quickly, in such a short time, they do not prolong the work. This is an example for us in terms of the frequency of completion of work. Because we have seen that a good, high-quality infrastructure facility can be commissioned in a short time.
- Which town can be twinned with?
- All my acquaintances introduced Shusha me to, and I would choose it.
- Ukraine is currently in the process of reforms. What steps is your region taking in this process?
- I must say that we are at the regional level. That is, we apply what the center, Kyiv - the parliament says in our region. That is why we are implementing and will continue to implement the instructions from "higher positions" on reforms. I think the main thing is to speed up these reforms and improve people's living standards.
- In general, how do you see the role of ethnicities, including Azerbaijanis, in these reforms and in the economic development of the region?
- There are public organizations of Azerbaijanis in our region. For example, Atesh (Fire) has also two religious organizations. In general, there is every opportunity for Azerbaijanis to be active in Vinnytsia. We will support all initiatives; the main thing is that they come up with initiatives.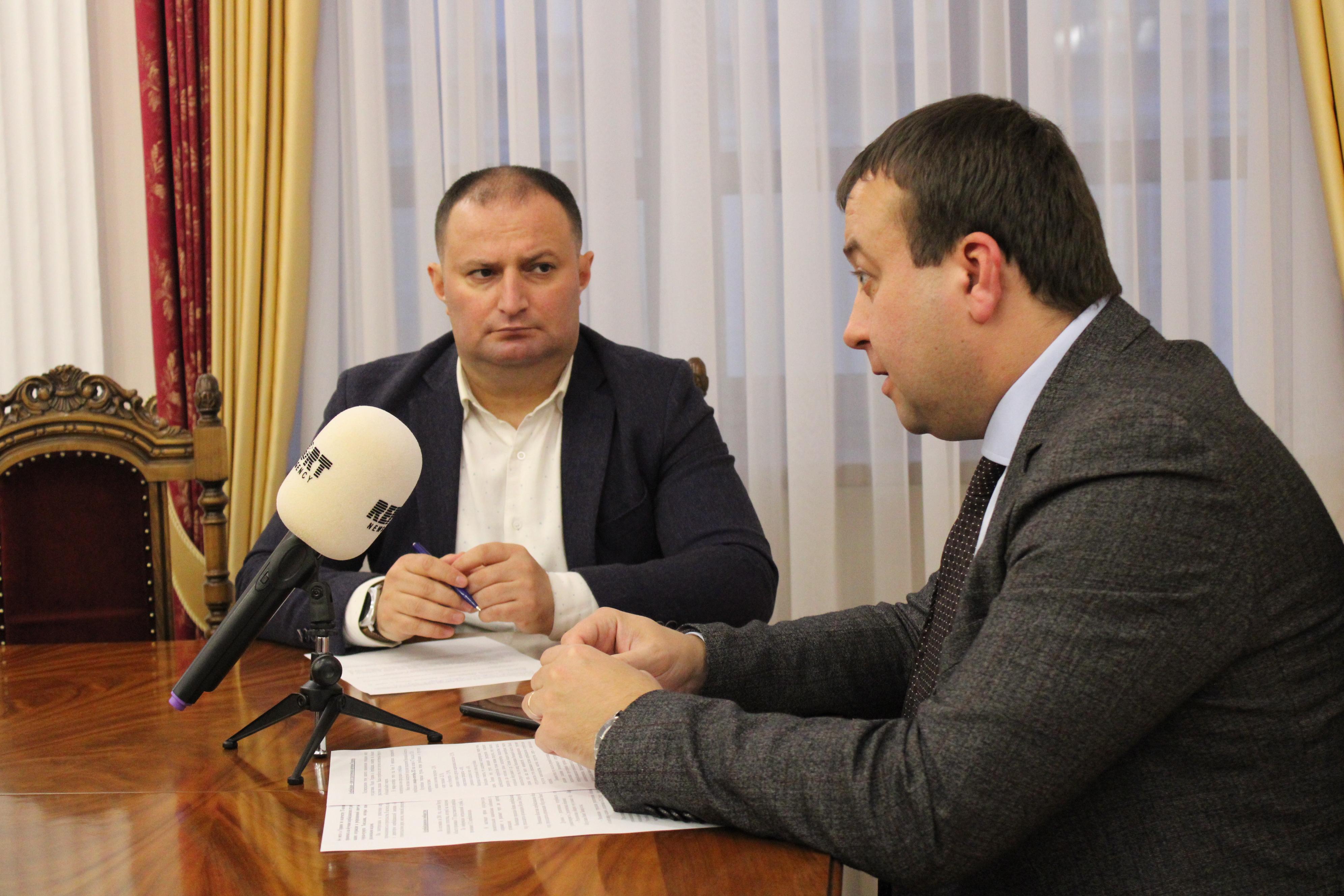 - Ukraine is currently going through a period of war and there is a need for not only Ukrainians but also representatives of all ethnic groups to unite. Many young Azerbaijanis live in Ukraine. Do you have any plans to mobilize these young people around the realities of Ukraine, to fully support Ukraine?
- An organization called the Ukrainian-Azerbaijani Youth Union operates here. I know their representatives. Regularly they organize cultural and educational events in Vinnytsia Region over the Day of Solidarity of World Azerbaijanis. I want to note that we work with all youth organizations, that is, we do not divide them into "this is from Azerbaijan, this is from another country". I can say that we are very pleased that Azerbaijani youth, in general, are integrated into the system of youth development and communication. Before that, I was the director of a TV team at the Cheerful and Witty Club (KVN). We have visited many countries around the world, we have performed in many countries. We know well how to unite young people around us.
- In general, what can you say about Azerbaijan's activity in Ukraine?
- First, let me note that Ukraine is very pleased that you have restored your territorial integrity. Because we have been living through a hybrid war for 7 years. Sooner or later, it will end. Diplomacy is a good thing, but the vast majority of the Ukrainian citizens liked the way chosen by Azerbaijan to restore its territorial integrity. Just because military operations were successful. This requires a strong army, strong command, national unity, and high morale.
Are you coming from Kyiv?
- Yes.
- For example, when I drive, I have my car filled in a SOCAR gas station. This is not because it belongs to Azerbaijan. The reason is that it is the best. Even the majority of Azerbaijanis say that SOCAR gas stations in Azerbaijan cannot compete with them (laughs). This means to take a position, to position the country. People strive for the best, and SOCAR offers the best. When you look at them, you wonder who is closer to Europe?!