Ambassador Extraordinary and Plenipotentiary of the Swiss Confederation to Azerbaijan and Turkmenistan Muriel Peneveyre gave an exclusive interview to Report.
- The Swiss national team will hold two of its games in Baku. What are your expectations from these games?
As Ambassador of Switzerland in Baku, I'm delighted that the Swiss national team will play in Baku. It is an opportunity to make Switzerland better known in Azerbaijan and Azerbaijan better known in Switzerland. This is important because bilateral relations between countries are not limited to political, economic, scientific, and cultural ties but also involve people-to-people exchanges. I hope that the Swiss national team's matches in Baku will contribute to strengthening the links between our two countries, even if, at the time of the COVID-19 pandemic, the possibility to travel is unfortunately limited.
In terms of sporting results, of course, I support the Swiss team and wish them success! I look forward to a competition that celebrates the values of sport, like individual and collective performance, fair play, and respect.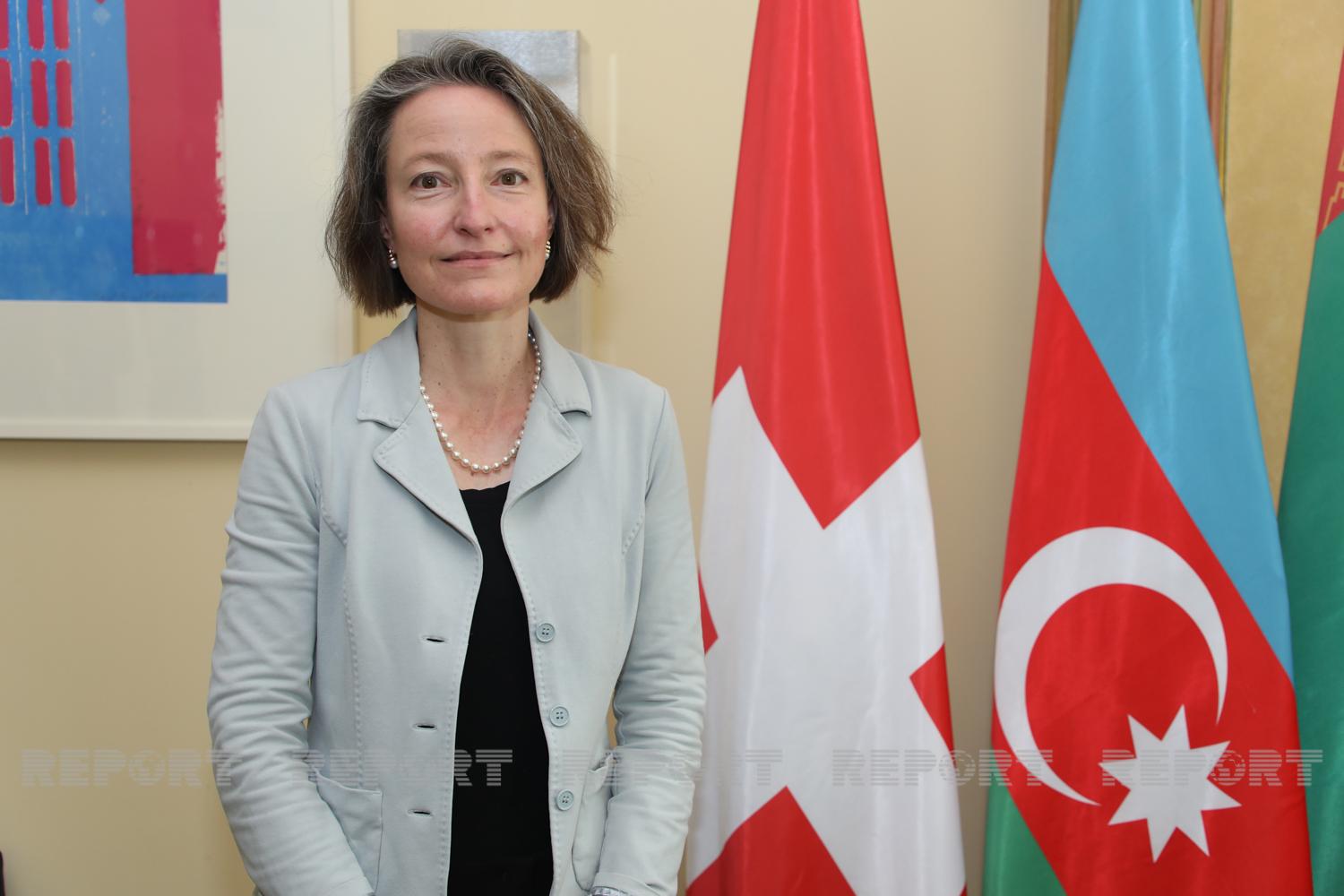 - Azerbaijan took the commitment to allow 50% of fans to the stadium. How many fans are expected to come to Baku from Switzerland?
I don't have information yet about the number of Swiss fans who might come, but this will undoubtedly become clearer in the next few weeks. Anyway, the Embassy will do its best to support the Swiss fans from a consular point of view in case they need such support.
I met with the Executive Vice President of AFFA (Association of football federations of Azerbaijan) Elkhan Mammadov on 22 April 2021 and could see that the preparations for this important competition are being conducted in a very professional manner.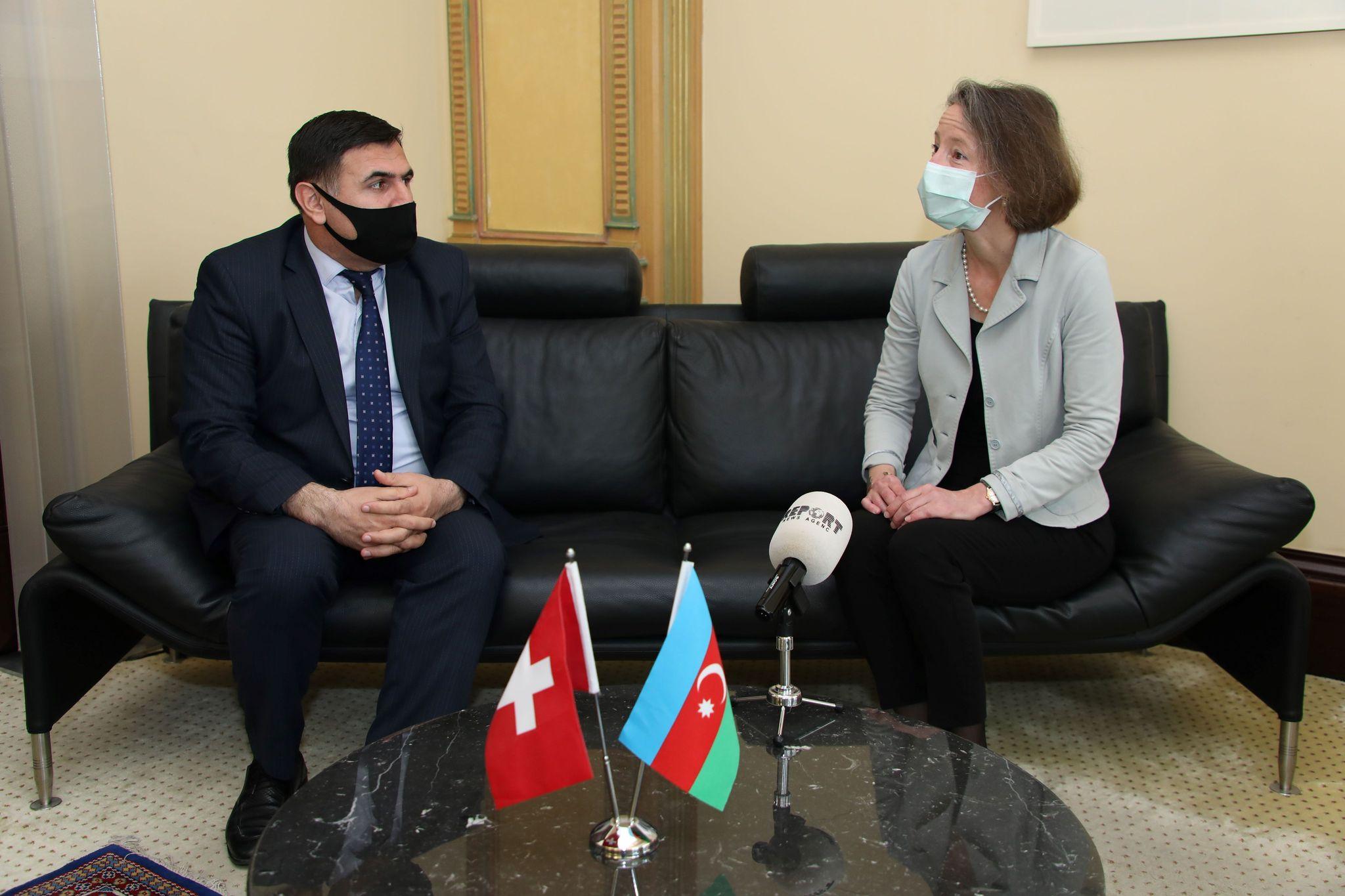 - It is well known that the Turkish national team is top-rated in Azerbaijan. Do you think that the game against it will be more complicated than against Wales?
There are no easy games in the final stage of the championship. I am sure that all teams are studying the strengths and weaknesses of their competitors and the framework conditions very carefully and that they prepare accordingly. What seems important to me, regardless of the opponent, is that fair play and respect are maintained at all times. I am sure that this is also what football fans wish to see so that the competition is a joyful celebration that will be remembered for a long time.
- Swiss team will visit Baku two times for two games. Can it create additional problems for your team?
According to the match schedule, the Swiss national team will have to travel to Rome between their two matches in Baku, which can probably create some logistical challenges. However, I think that all measures will be taken to make things as smooth as possible.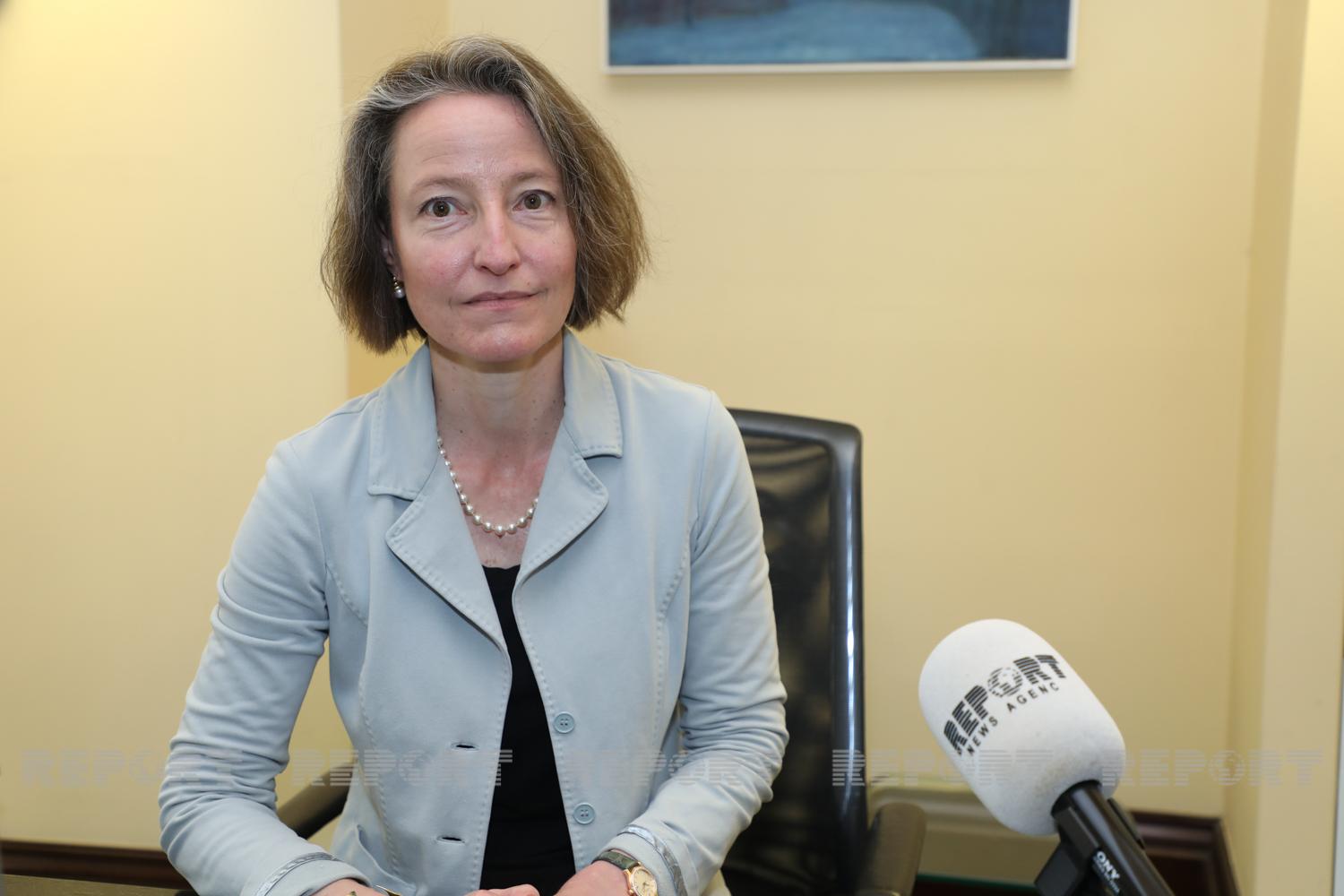 - How do you assess the chances of the Swiss team in Euro-2020?
All the teams qualified for the UEFA EURO are very good. Therefore, I will not risk making any predictions! Of course, I support the Swiss team and hope that they will have good results!
- Are you interested in football or more in gymnastics and figure skating?
I am trying to follow significant sports events in the news, whether it's football, gymnastics, skiing, or other sports. I know that there have been several important international competitions in Baku. For example, shortly after my arrival in 2019, I attended the European Youth Olympic Festival, in which a sizeable Swiss delegation participated. I have perfect memories of it.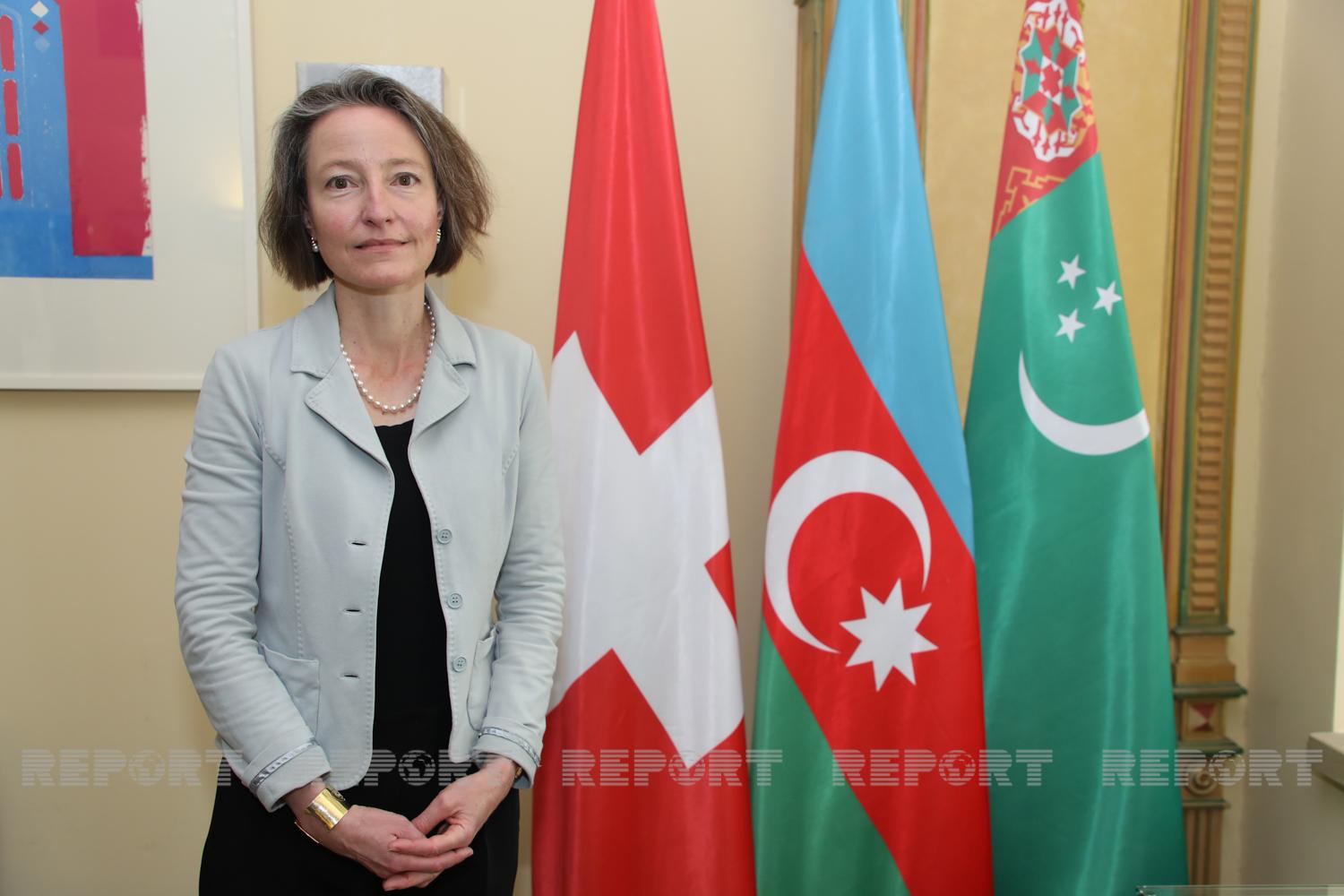 As a Swiss citizen, there is another sport that I would like to mention: tennis. The great champion Roger Federer is Swiss, and we are very proud of him.
Gymnastics is popular both in Azerbaijan and in Switzerland. The Swiss city of Basel has just hosted the European Artistic Gymnastics Championships (21-25 April 2021), with the participation of Azerbaijan's national team.
- Switzerland is known for its mountain skiing. Do you think that there are relevant conditions for the development of this sport in Gabala and Gusar?
Both Switzerland and Azerbaijan are fortunate to have varied landscapes, including high mountains. In Switzerland, skiing is called the "national sport", because of its long-standing popularity. Even if I haven't visited them yet due to the pandemic, I know there are well-functioning ski resorts located in impressive settings in Azerbaijan. I hope that skiing will become even more popular and develop further, thus attracting Azerbaijani and foreign tourists to the regions.