In the second round of the presidential elections held in Türkiye, the people showed their wisdom by electing Recep Tayyip Erdogan as president for the next five years. These elections decided the fate of Türkiye, Azerbaijani MP Azer Badamov told Report.
He noted that Türkiye has authority in the international arena, plays a role in shaping the world agenda.
"The forces that did not want such a strong Türkiye united and nominated Kemal Kilicdaroglu. These circles wanted to put Türkiye in a dependent position, making the opposition candidate the winner. He tried to separate Türkiye from Azerbaijan. How would he do it? After all, we are one flesh, one soul. Kemal, having excluded Azerbaijan from his road map, pleased Armenia and Iran. But the Turkish people, having shown wisdom, did not allow this plan to come true. Today, Azerbaijan also rejoices in the victory of the Turkish people. As Mustafa Kemal Ataturk said, 'Your joy is our joy,' said the deputy.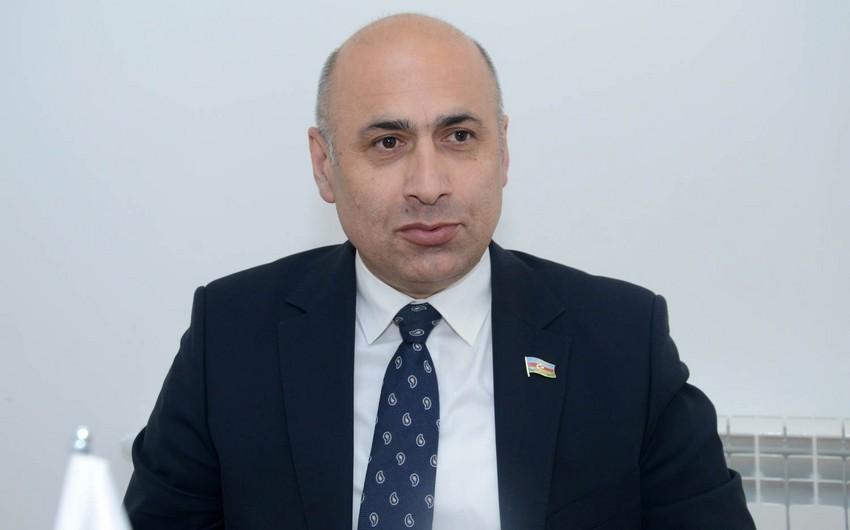 He stated that the people showed their will in the elections and, having united around President Erdogan, proved that no one can turn Türkiye off its path.
"The elections held in Türkiye were the most democratic elections in the world. Those who today teach the world about democracy and human rights should learn this from Türkiye themselves.
Azerbaijan believed that the Turkish people would make the right choice. Now a new era is opening in Azerbaijani-Turkish relations. In this new era, Azerbaijan and Türkiye will walk shoulder to shoulder, strengthening Turkic unity, and will show the world new strength and justice. I take this opportunity to congratulate both Türkiye and Azerbaijan on their great victory in the elections," Azer Badamov added.