We are on our way to Kalbajar, one of the picturesque places of Azerbaijan and the country's biggest region for its area. Little is left to the time when Kalbajaris, who were craving for their native city for almost 30 years, will step to this blessed land. I was willy-nilly 'infected' with their anxiety. Anticipating the meeting, I remembered what I saw and heard about Kalbajar - its icy springs, thick forests, and splashing rivers.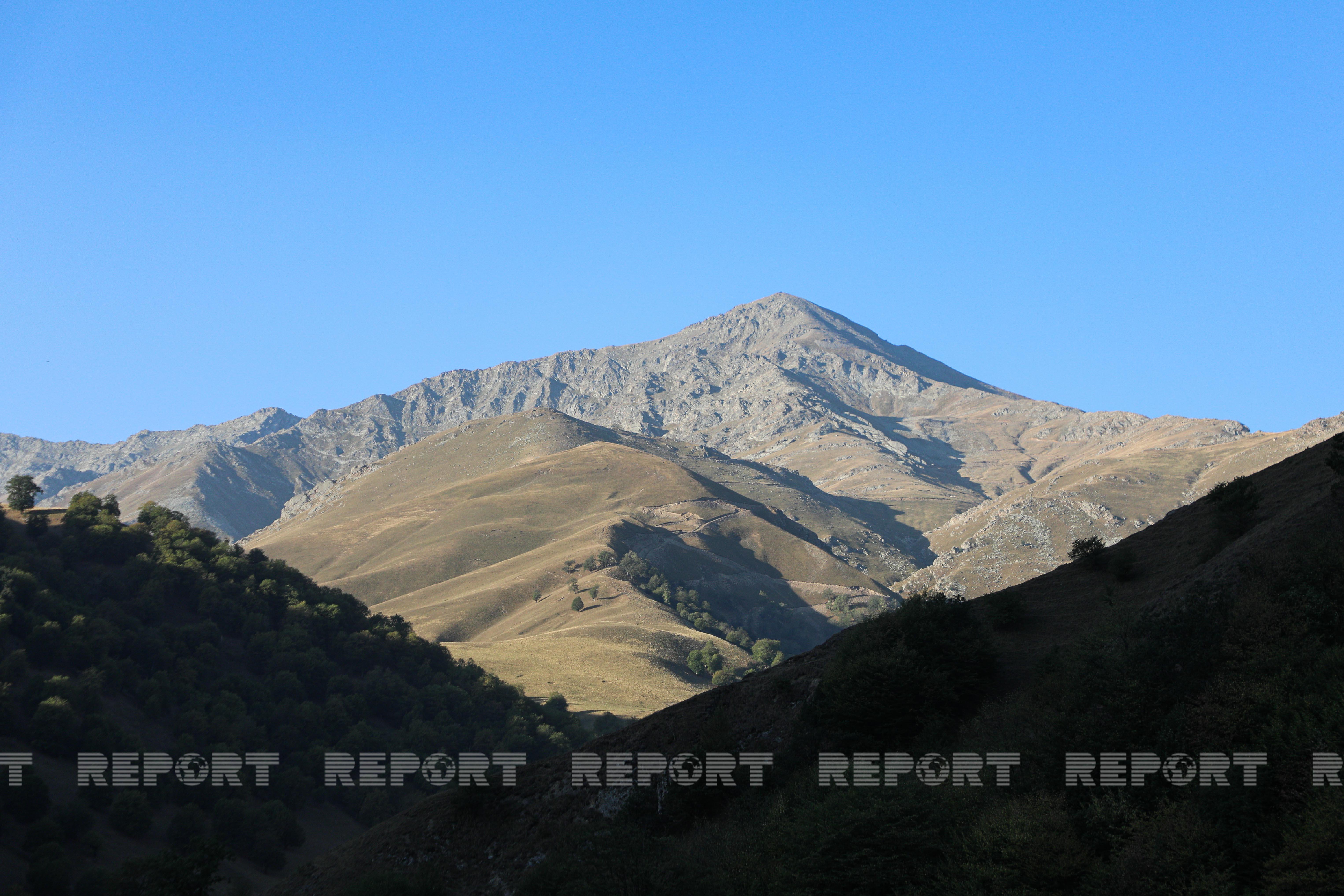 The 25 participants in the tour organized by the State Committee for Affairs of Refugees and IDPs met at the Toganaly post in Goygol. I could see the joy of some of them, while some could not help tears of happiness.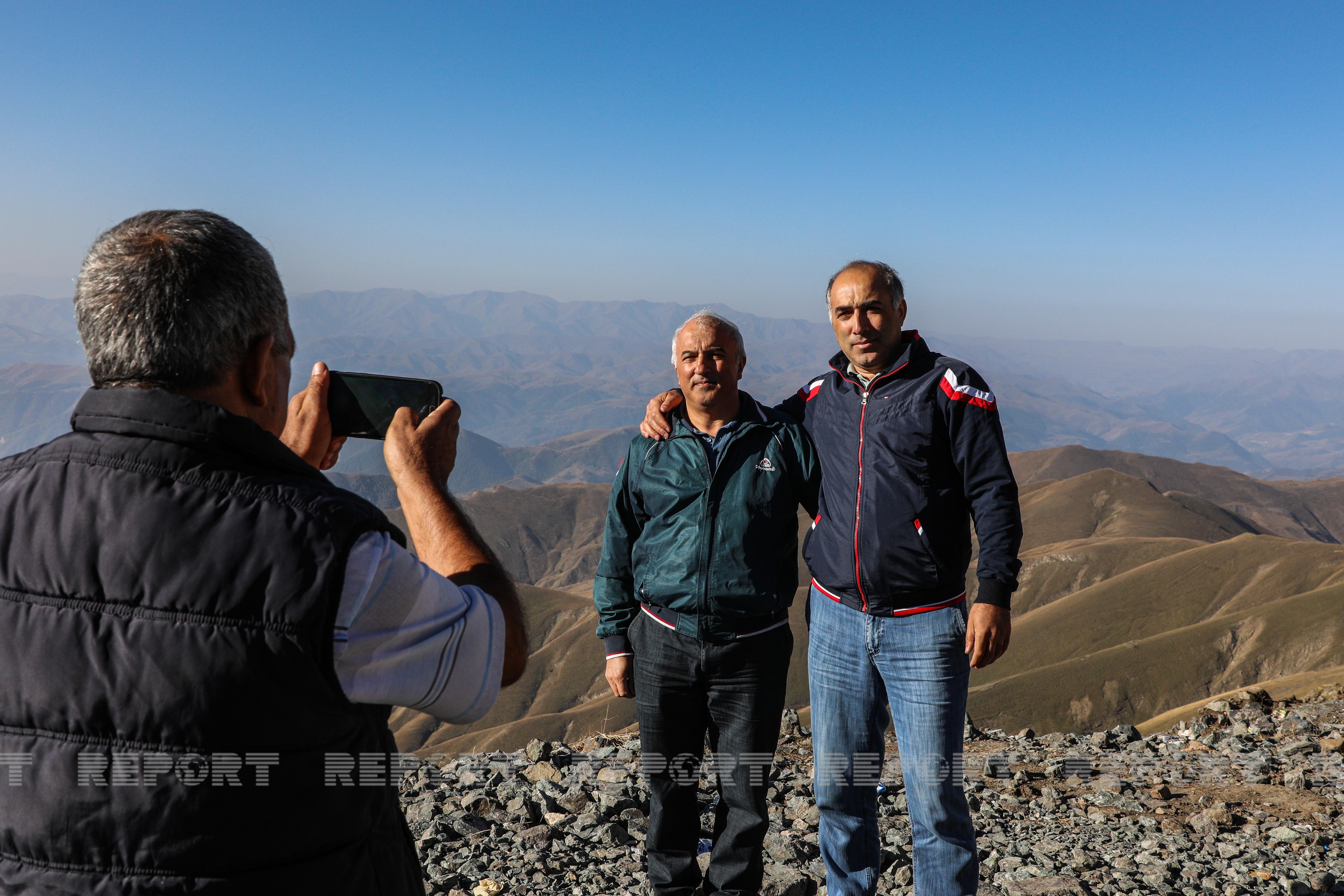 For nearly 27 years, Armenians have been plundering the natural wealth of the Kalbajar land, burning and destroying houses. But the justice has triumphed, and our lands were liberated owing to the undefeated will of victorious Supreme Commander-in-Chief Ilham Aliyev.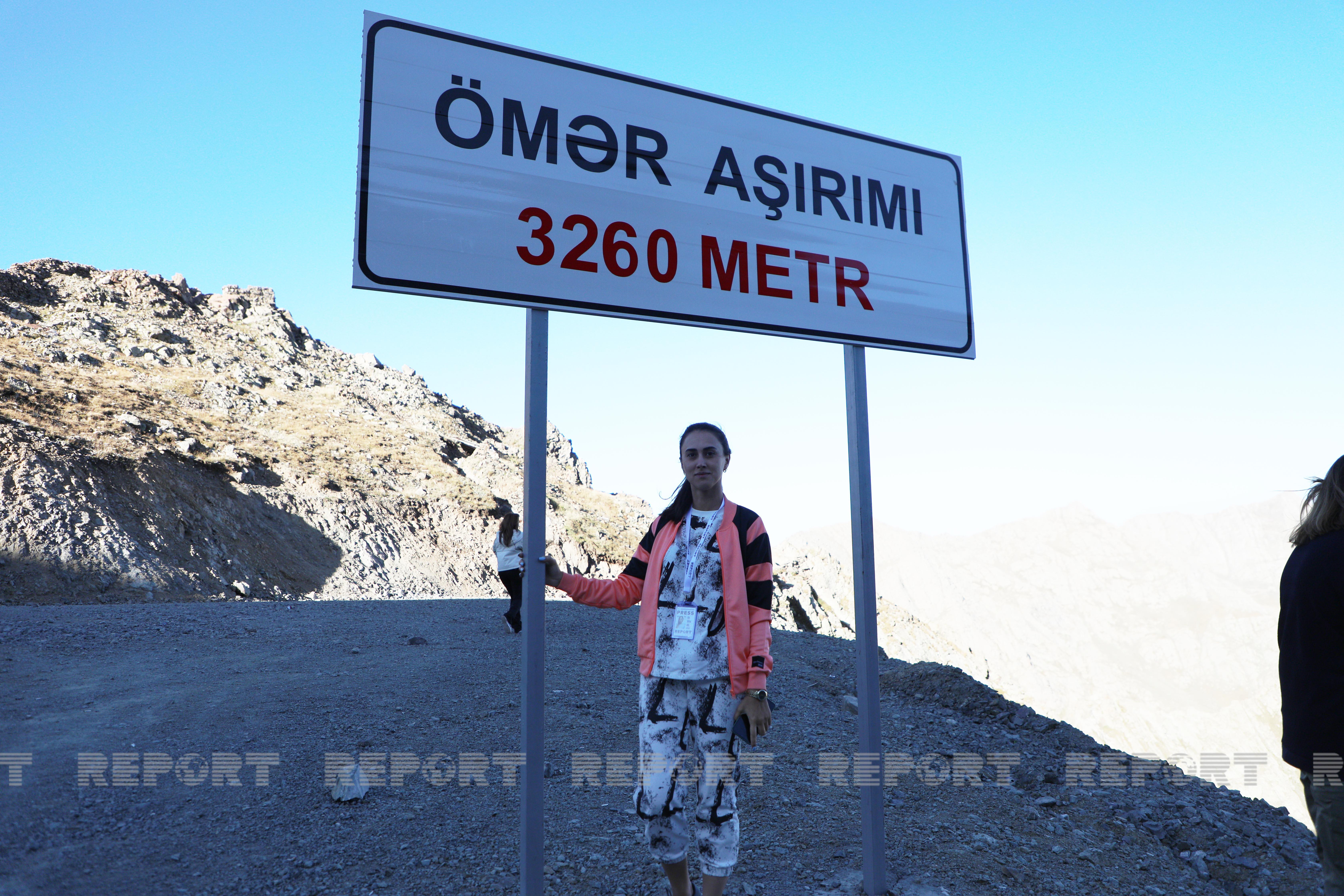 Accompanied by the police officers, we are heading to Kalbajar.
The Omar Pass is a witness of bloody battles
We made a stop at the Omar Pass at the Murov ridge of the Lesser Caucasus. The pass witnessed bloody battles for Karabakh. From here, Kalbajar is visible at a glance. The picture presented to our eyes is fascinating ... Over the past few months, the Toganaly-Kalbajar road has been expanded. Tunnels are being built along the road. Our group made the second stop at the picturesque Gibla spring. Having sipped the cold water and having thanked the Almighty, we set off on our way. Happiness overwhelmed our fellow travelers - Kalbajar residents, their joy knew no bounds. They hurried up the time, anticipating a long-awaited meeting...