The fame of the violinist Elvin Hoxha Ganiyev in the musical world can only be compared with the glory of Mozart. In Turkey he is called "Azerbaijani Mozart", and in Russia - "Azerbaijani Paganini". The 24-year-old musician is an honored artist of Azerbaijan, a presidential scholar, his name is included in the "Golden Book" of young talents of Azerbaijan. Elvin is a laureate of many prestigious international competitions, including those named after David Oistrakh, Wieniawski-Lipinski, Tchaikovsky and others. Just listing his degrees and victories will take more than one page. However, fans of his art know everything about him.
In an interview with Report, the renowned musician shared what he is worried about, why he participates in competitions and what his homeland means to him.
- I will start with a non-standard question. You have given interviews many times, the press in different countries wrote about you. What question would you like to hear but you have never been asked?
- I am always asked questions about me, about my studies, about the countries where I lived, but very rarely they ask about who helped me in my career. After all, this is a very important question for every musician, especially for a young one. It seems to me that people know little what kind of work it is to become a good musician, and the constant support that my family provided me - my grandfather, People's Artist of Azerbaijan, famous violinist Sarvar Ganiyev, my parents - mother - pianist Narmina Ganiyeva, father - Hayreddin Hoxha - cellist, teachers at Bilkent University in Turkey, soloists of the symphony orchestra, is priceless. I received support from early childhood and it continues to this day, although there were all kinds of difficulties, both financial and of a different plan, but the support of the family was unchanged, for which I am immensely grateful to my parents. First of all, I owe my success to them, their constant attention and care for me.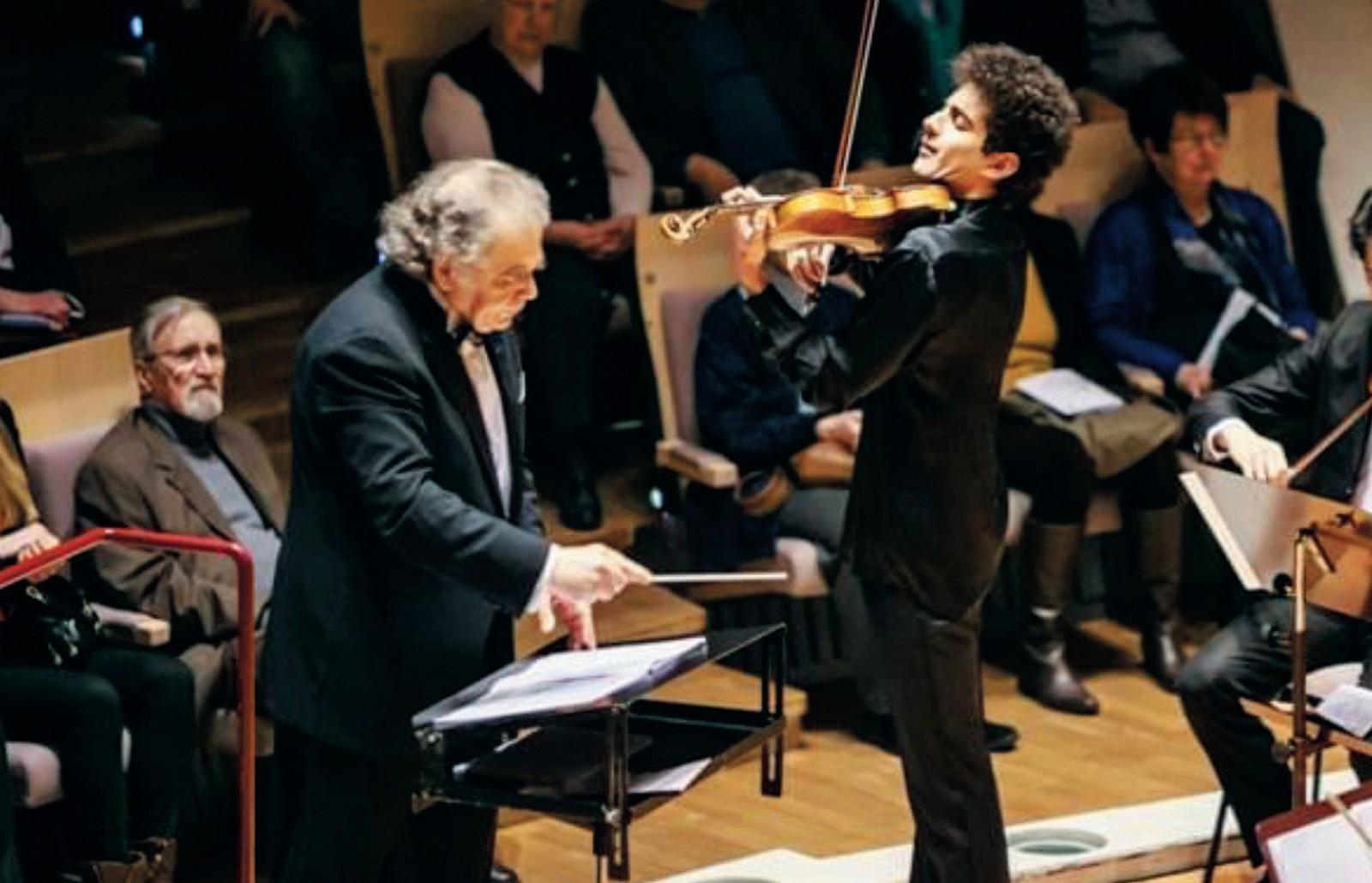 - What does music mean for you? What names in this field of art are especially meaningful to you?
- For me, music is a way of life, because I grew up in a family of musicians. We lived in the same house: my uncle, violinist Togrul Ganiyev, lived in the next apartment, my grandfather lived here, dad, mom, sisters – all are musicians in our family. From my earliest childhood, I heard classical music. Now I cannot imagine a single day without music, it is simply impossible. This is my style, my way of life. I realized that it will always be so, that I cannot live without it.
You have no idea how difficult it was for me last year because of the pandemic to live without concerts, without listeners, without playing with other people. These eight months in Germany without a stage, when I had to study only for myself, not knowing when it would be possible to give concerts, once again showed how important music is to me. I am used to playing on stage, for the audience, so that it is pleasant for them, and to enjoy it myself. It was hard, the violin saved me, only thanks to it I managed to survive this difficult time.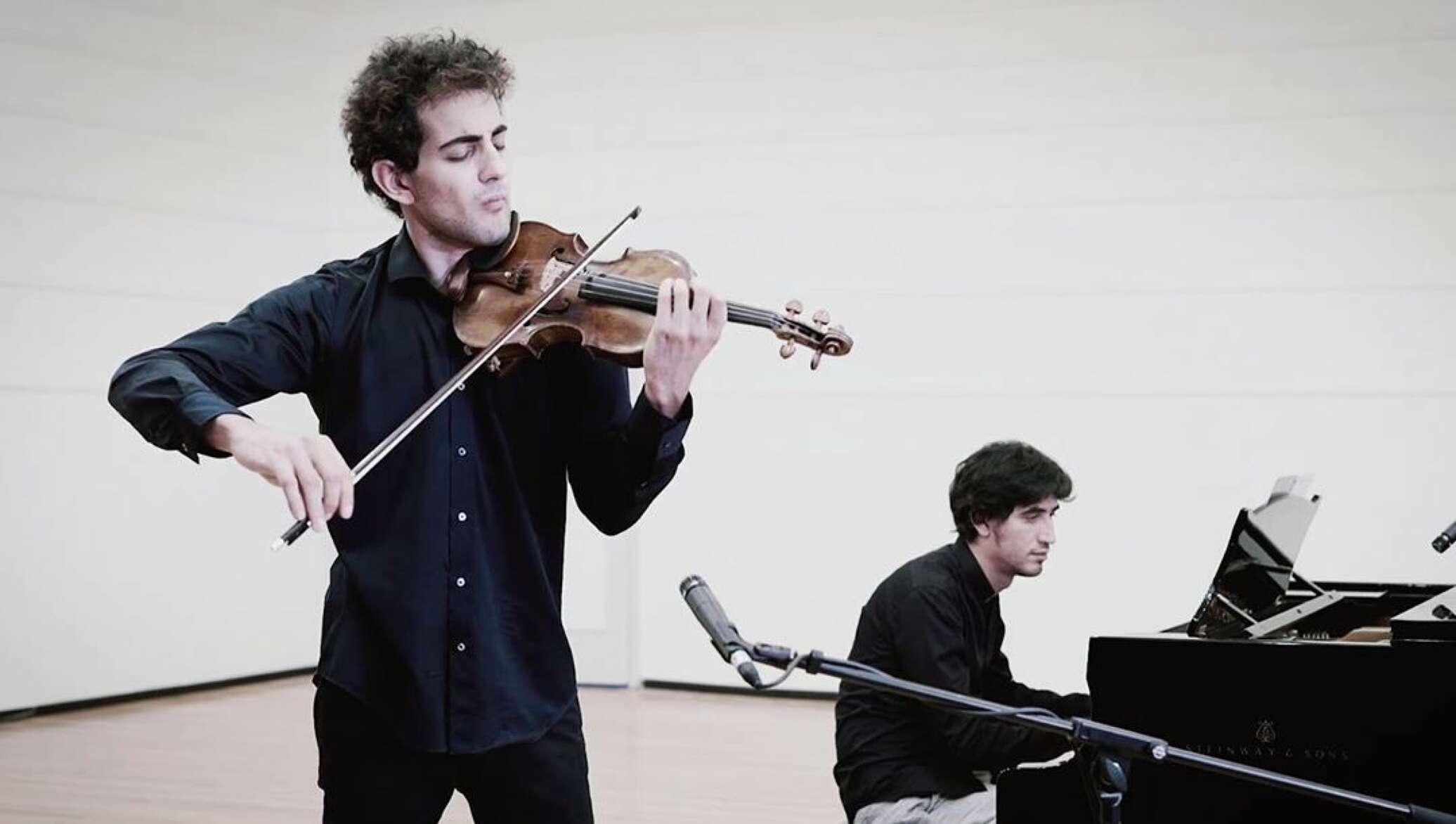 If we talk about names, then, first of all, I would like to say about my first teacher, my grandfather Sarvar Ganiyev, and Professor Zakhar Bron, in whose class I studied for 14 years. These two people, so to speak, shaped me as a musician, as a violinist, laid the foundation for my musical career. Besides them, I would like to name the conductor, the People's Artist of Azerbaijan Rauf Abdullayev. At every concert in Baku, where I played with him from an early age, I received a lot, he always helped me, and I am very grateful to him. I also want to say about a musician with whom, unfortunately, I couldn't communicate in-person, but for me he is always the number one violinist. I'm talking about David Oistrakh.
- You always take part in competitions. What do victories mean to you? Are you ambitious?
- There are several reasons for this. Participation in competitions, especially if you have been doing music from an early age, is very important for your development. It makes it possible, comparing yourself with peers, to check at what level you are, develops your repertoire. Moreover, I love to fight, I am ambitious, at competitions I try to be no better than others, but to show the best version of myself. The competition is a very good place for the world to hear you. Here you can show yourself to the public, other musicians, managers, which, of course, is important for a career. And the third. It is extremely important for me to represent my country at competitions. It is always pride and honor for me to represent Azerbaijan. It happened so that when the Second Karabakh war began, I had to participate in the competition named after George Enescu in Romania. I really wanted to show the power of Azerbaijan by my performance there, the level of development of classical music in it, our violin school. At that time my success was important to me not as a personal achievement, but as the personification of a country that is capable of being No 1 in everything.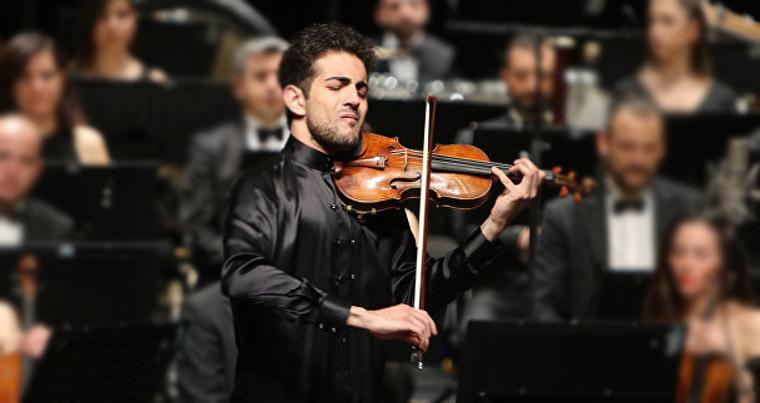 - Maybe my question will seem strange to you, but I will still ask: have you ever wanted to have another profession?
- Such thoughts arise because classical music is not as popular as we would like it to be, and we don't always get a return on our work, and because young people spend more time on TikTok and other lightweight entertainment. Sometimes I think it would be cool if I was a tennis player. I really like Spanish tennis player Rafael Nadal, his fight with Novak Djokovic. By nature, I also love competitions, and therefore, I think, I could become a tennis player like them. Or a chess player. But for this, you also need to prepare from childhood, just as I studied the violin. Today it is already out of the question. But I play for myself with friends, I try to develop here as well. I am very glad that I am a violinist. I never had the thought 'oh, what a pity!' It's just interesting sometimes to think about what my life would be like if I became a tennis player. However, I will note that you can be a tennis player until you're 40, and if you are a musician, you can always do what you love. So, the classics have their advantage.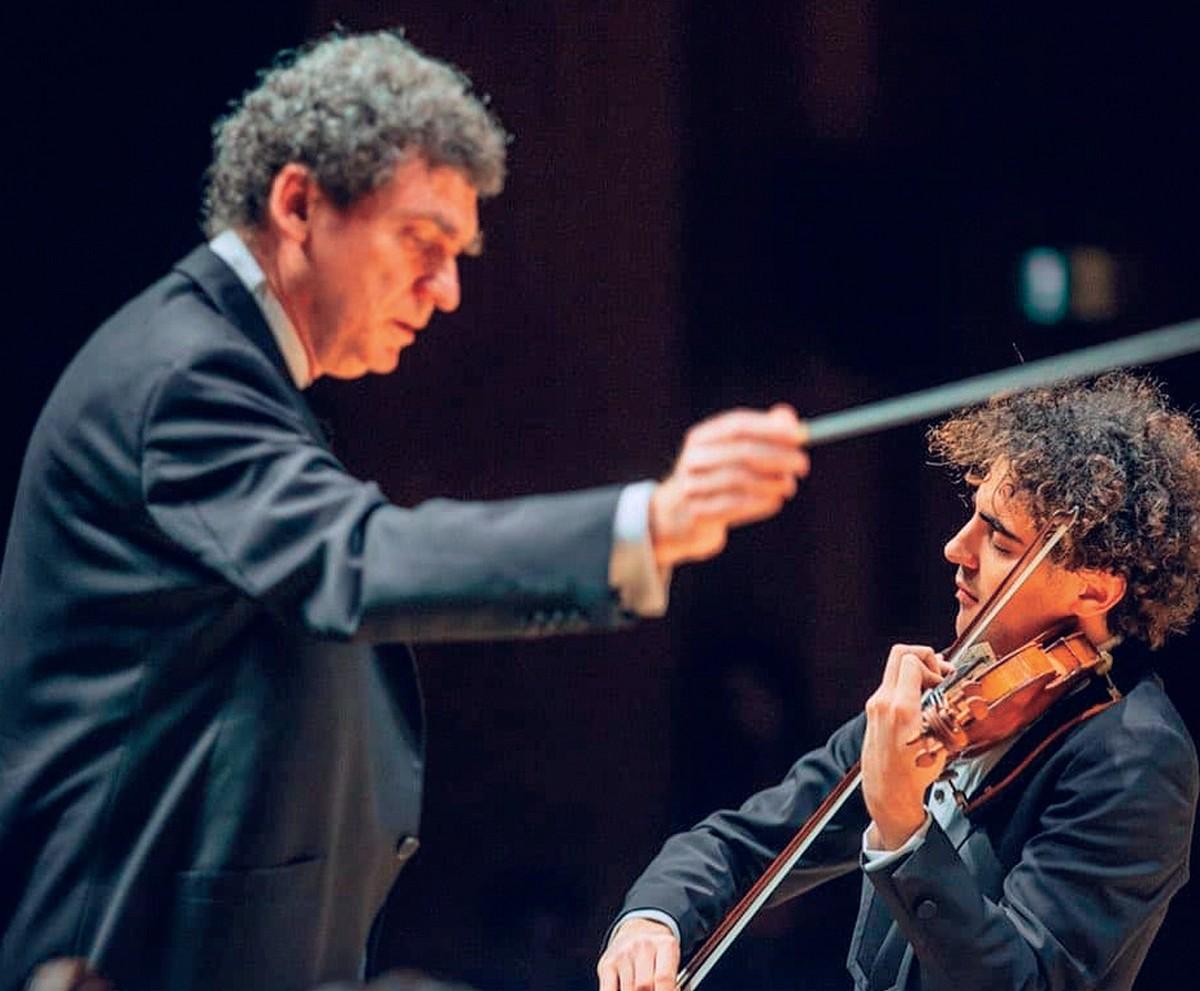 - What are you doing now?
- I am finishing my postgraduate studies at the Hanover Conservatory (Germany) and give concerts, of course. In January-February I will have a lot of exams, and from March I will start traveling and performing again.
- Doesn't your last name's fame weigh on you?
- I am very proud of my last name, and I have never felt it as a burden. On the contrary, I was always glad that I had the chance to be one of the members of such a family. True, if I hadn't been famous for anything, but at the age of 30 I would like to give concerts, arguing that I am the grandson of the famous Sarvar Ganiyev, then, perhaps, the attitude towards me would be completely different. But since I have been doing a lot since childhood, I managed to show myself at international competitions, where the name of Sarvar Ganiyev is not as well-known as in the post-Soviet space, no one can say that Elvin has the best opportunities, because he is the grandson of Sarvar Ganiyev. I proved myself not only in Russia, Kazakhstan, Azerbaijan, but also in Austria, Germany, Switzerland, where our family is not so widely known. And even if someone thinks so, it doesn't matter to me. Everyone can have their own opinion. I have other priorities, to do whatever I can to get better, to raise the level of violin school in Azerbaijan. I would like to give a lot to young violinists in my country so that they have more information, more technologies for development. I have very big plans in this direction. I hope that I will be able to implement them.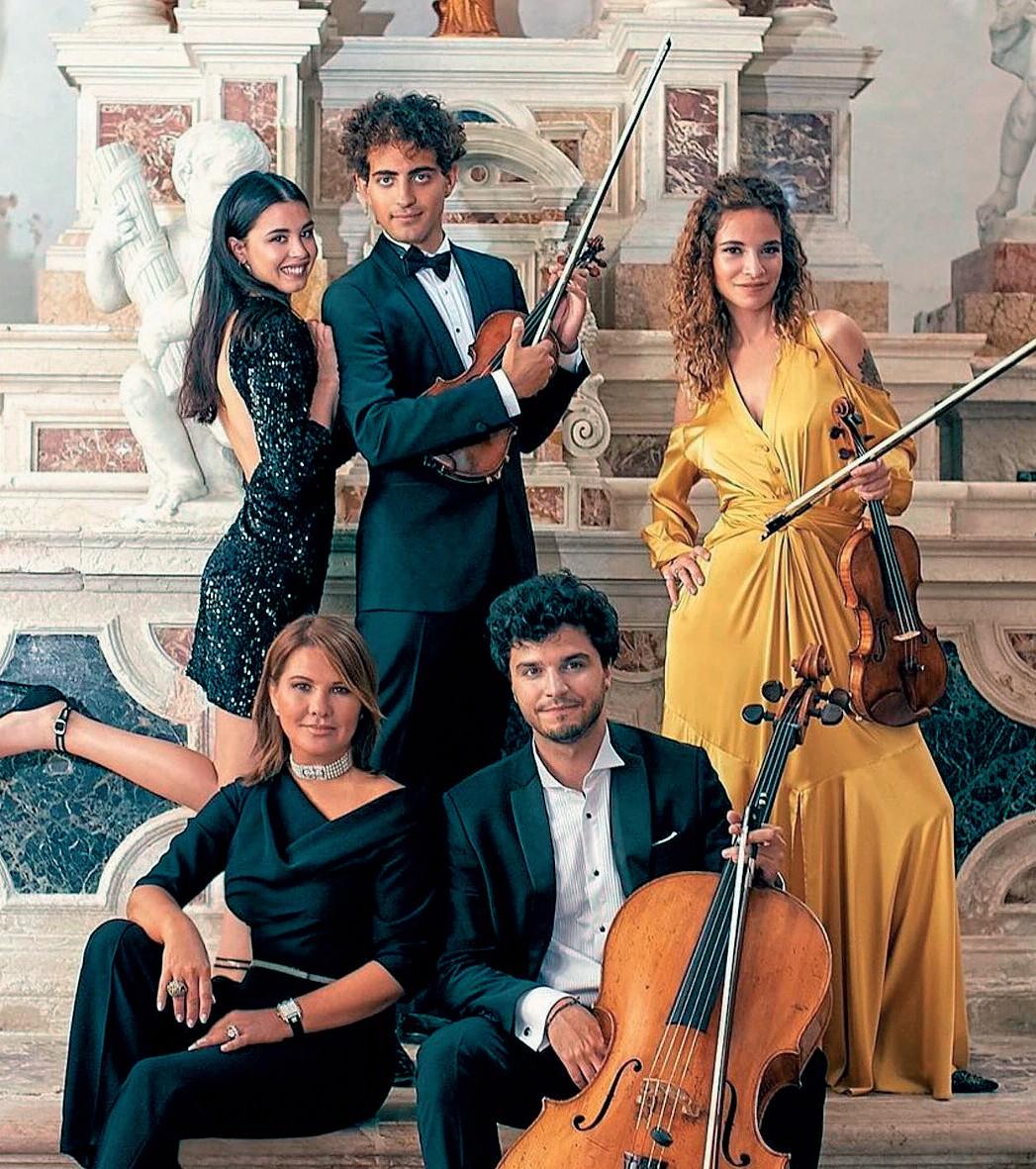 - What are you interested in besides music? I'm not even talking about a hobby, but about something more serious.
- Most of my interests are related to politics - foreign, politics in the East, the politics of Turkey, in which I grew up. In 2003-2004, many problems arose there, and I have always followed and follow these processes with interest. I like to discuss political topics with friends, think about how to change the situation for the better, keep abreast of the events taking place in the world.
The second part of my interests is connected with animals. I am a vegetarian. Since childhood, I have been depressed by the situation of "our lesser brothers", who do not live in freedom, do not have the opportunity to raise their children in nature. I try to convince my family and friends to at least cut down on the foods that keep animals in such terrible conditions.
- What is behind the concept of Azerbaijan for you and which country do you consider your homeland? Or are you a man of the world?
- Of course, I am Azerbaijani. I love my homeland very much. Despite that I grew up in Turkey, we have always lived at home as if we were in Azerbaijan. Since my childhood at home, I have heard a lot about Azerbaijan, especially about Karabakh and Shusha, the homeland of my grandfather. I apologize for the pathos, but I am a patriot of my country, my heart is filled with a great feeling of love for my homeland. It is difficult to convey in words my feelings in connection with the war for the return of Karabakh and other districts. I was happy when our lands, which had been under occupation for a long time, were liberated. I really want to go to Shusha and play there.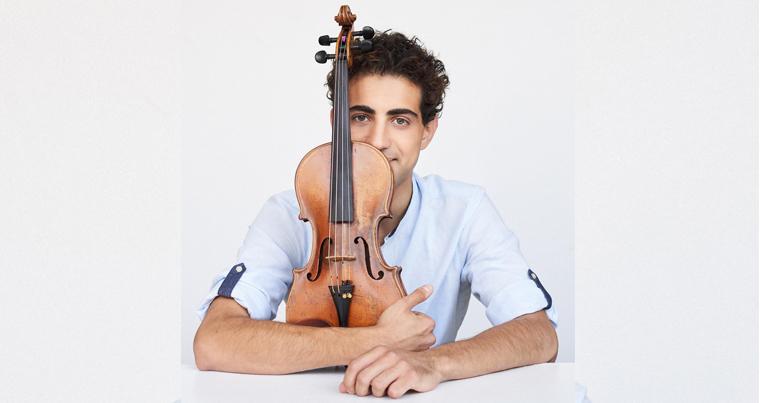 But at the same time, I am, of course, a man of world. I can communicate with anyone in any country where I visit. This has never been a problem for me. In Germany, where I now live, I have many friends from different countries - Italy, Spain, China, South Korea, Poland, Ukraine, Russia. So, I always have information about these countries, what is happening there, what is worth seeing there and much more. Getting acquainted with a person, I first determine for myself what kind of person he or she is, and only then, what country he or she is from. I can say to myself that I am proud that I am an Azerbaijani, and only then that I am a man of the world.
Eleonora Abbasguliyeva