Representatives of local and international businesses, private sector entities, financial institutions, and the government on May 31 convened in a forum organized by the Asian Development Bank (ADB) to examine the role of innovation and green finance in Azerbaijan's post-pandemic recovery, Report informs referring to the bank's press release.
"The pandemic has underscored the need to strengthen the resilience of communities and systems to shocks, which will require new technologies and approaches. The private sector can play a critical role in promoting innovation to ensure a green, inclusive, and resilient recovery from COVID-19," ADB Country Director for Azerbaijan Candice McDeigan told participants. "ADB will continue to scale up private sector investment in Azerbaijan's infrastructure sector, including renewable energy sectors, and extend its support into new areas such as education and communications."
"The Government of Azerbaijan has carried out reforms in recent years to achieve sustainable development. Several initiatives have been successfully implemented in various areas. However, the renewable energy sector has recently occupied an important place in the development of a green economy," said Advisor to the Minister of Economy Emil Majidov.
According to Majidov, some of the reforms are related to the production of renewable energy. Agreements for clean energy projects have been signed with international renewable energy developers such as Masdar, of the United Arab Emirates.
The event, "Focus on Green Recovery—Innovative and Inclusive Green Finance Strategies for Azerbaijan", featured a discussion on creating a sustainable future through projects that will promote a nature-positive approach and reduce greenhouse gas emissions. Participants also discussed strategies to mobilize finance through green bonds and loans.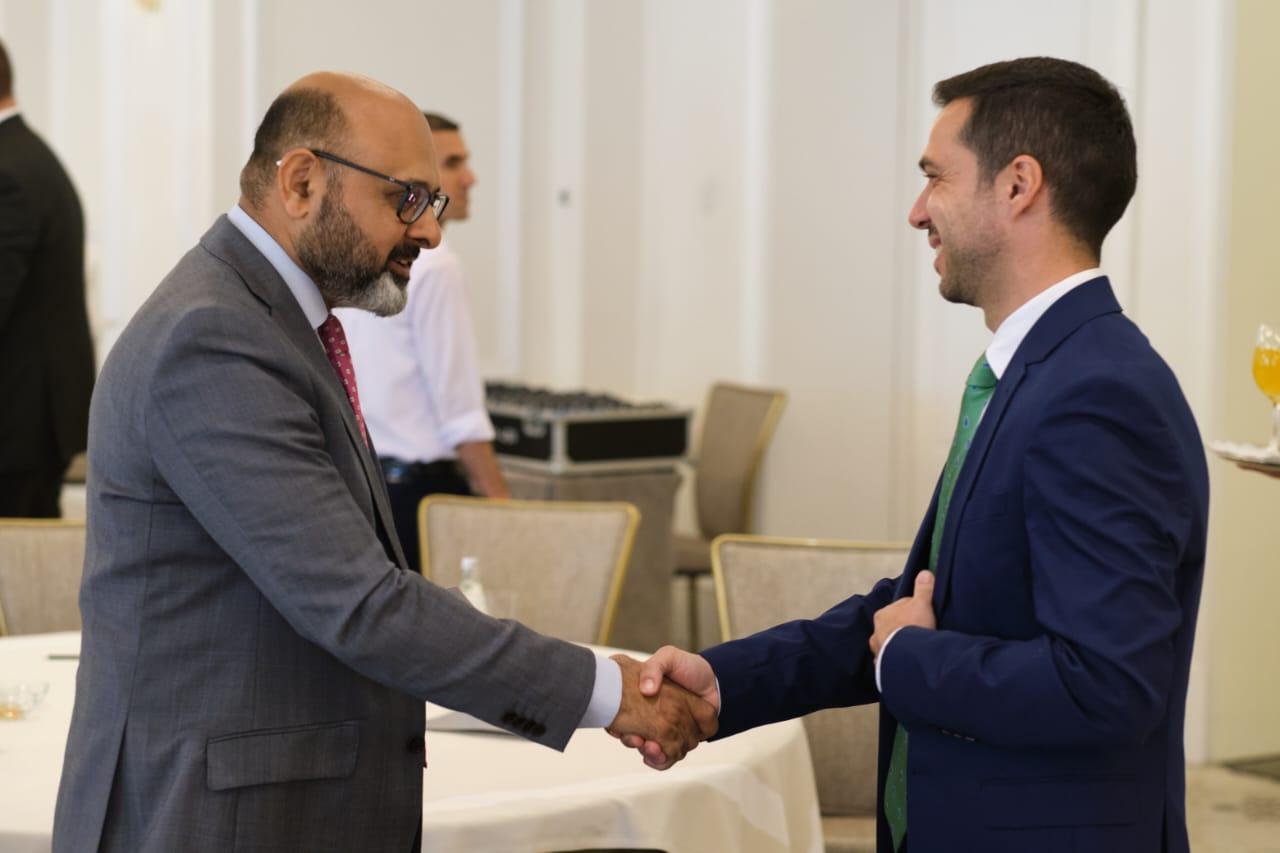 "ADB has played an active role in developing the green finance market in the South Caucasus, through innovative financial products such as the first green bonds issued in the region," ADB Senior Investment Specialist David Urbaneja-Furelos stated during the session on green and sustainable finance.
Deloitte Risk Management Chief Aslan Ibrahimov, Renewable Energy Agency Deputy Chairman Tabriz Ammayev, Galt & Taggart Managing Director Otari Sharikadze, Baku Stock Exchange Chief Executive Officer Eldar Abdullayev, and Azerbaijan Bank Training Center Director Javanshir Abdullayev also participated in the discussions.
Azerbaijan joined ADB in 1999. Since then, ADB has committed loans, grants, and technical assistance amounting to $3.7 billion for Azerbaijan. ADB's country partnership strategy for Azerbaijan, 2019-2023, aims to boost private sector development, raise public sector efficiency, improve infrastructure, and strengthen human capital.
ADB has provided $250 million support Azerbaijan's COVID-19 response, particularly to strengthen its health care system and address budget needs. Since the onset of the pandemic, the bank has supported the pandemic response of its developing member countries, including through the COVID-19 Active Response and Expenditure Support program. In 2021, ADB committed $22.8 billion from its own resources to help Asia and the Pacific tackle the immediate effects of COVID-19 pandemic and promote a green recovery.
ADB is committed to achieving a prosperous, inclusive, resilient, and sustainable Asia and the Pacific, while sustaining its efforts to eradicate extreme poverty. Established in 1966, it is owned by 68 members - 49 from the region.